As you continue to grow your business, you're going to find that all the different hats you're wearing are weighing you down to the point that something has to give. That means you're going to have to find people to whom you can delegate responsibilities. In most cases, you will need someone to take over the PR responsibilities so you can get the most out of your campaigns. And while that sounds like a great idea, when you get to this point then you're going to be faced with a big decision—do you go out and hire a PR agency? Or should you begin building a team in-house?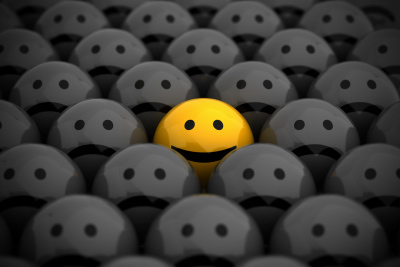 I'd like to say I have a sure fire answer to give you, but the truth is that I'm not sure one exists. In fact, there are pros and cons to each, and ultimately you must decide which works best for your individual situation. That said, let's take a look at the best arguments for each choice.
Benefits of Hiring a PR Agency
They come with pre-built media relationships. As we've discussed on this blog before, building relationships with journalists is not easy. It's something that takes time and effort. But when you hire the right PR agency, they come to you having done all the legwork for you—they come with prebuilt relationships. That means you will probably get the press you desire quicker.
They have countless workers under them who can do their (your) bidding. Depending on the size of the campaign you're working on, you may require lots of legwork. That means more overhead because you need to hire more people. But when you hire an agency, they already have the man power within to carry out all the necessary tasks.
They have the experience you want. Bottom line here is that when you build a team from the ground up, for it to be affordable you probably won't be hiring any lifelong PR veterans. Instead, you're going to find people who are still building experience. But with an agency, you're paying for experience.
Benefits of Keeping Your PR In-House
You know your business better. When an agency comes in, they have to learn your business. And chances are they will never learn it quite as well as you or someone who works for you.
No one cares as much as you do. When someone works for your company, they tend to take ownership of their work. In other words, they buy into what you are doing and it strikes an emotional chord with them. They care. Can you say the same for that agency guy? Maybe not.
The relationships you build are yours. When you go in-house, you don't get prebuilt relationships like with an agency, but you also are not leaning on someone else's contacts. You are building your own relationships from scratch, meaning you'll have them forever. That's not necessarily true if you're using a PR agency and their employees leave (turnover in an agency is higher).
As I said before, in the end it's really up to you. But you're probably going to find that the choice is not an easy one to make. However, I do recommend that regardless of which way you go, that you do get help from a professional in building whatever sort of PR team or PR partnership you decide on. Lean on someone with experience rather than taking a shot in the dark and you'll be more likely to succeed.
Have you hired a PR agency? Or are you trying to build a team in-house? Tell me about your experiences below.
This article is written by Mickie Kennedy, founder of eReleases (https://www.ereleases.com), the online leader in affordable press release distribution. Download a free copy of the PR Checklist – a 24 point list of Press Release Dos and Don'ts here: https://www.ereleases.com/free-offer/pr-checklist/
Send A Press Release - Save 30% !