When's the last time you graded your PR firm? If it's been a while, the time to reassess their performance is now. See, too many companies blindly trust their PR agency to always do the right thing for their business. They assume the PR people are the pros, so they give them all the room they need to do their jobs.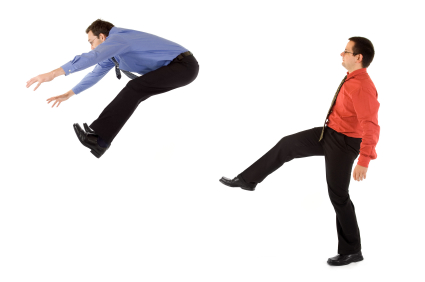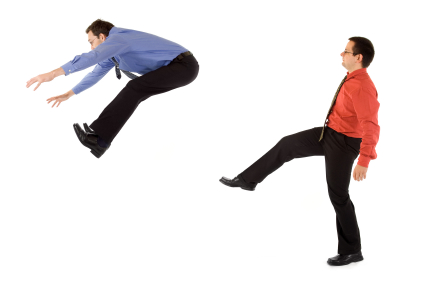 But the truth is you can't always assume your PR agency is pushing your business in the right direction. That's why it's important to reevaluate their performance on a regular basis. If you see any of these signs, it may be time to fire your PR agency.
Your competition gets all the headlines – Okay, so you're not going to get every headline out there. Sometimes, one of your competitors will steal the limelight. However, this shouldn't be a regular occurrence. With the right PR firm, you'll be stealing the headlines too. So, if you don't seem to be getting any substantial media coverage, but your competitors are, then it's probably time to fire your PR agency. The opportunities to tell your story are always out there; you just have to find a PR agency that will seize those opportunities.
They always have excuses – Excuses are like bellybuttons. Everybody has one, and they all stink. You didn't hire a PR agency just to get one excuses after another about why you didn't get that headline or why your company is constantly getting slammed by bloggers. If you're paying thousands of dollars each month to a PR agency, you don't need excuses…you need results. And if your agency can't show you actual results based on solid PR measurement, it's probably time to fire your PR agency.
They haven't adapted to new media – Too many PR firms are stuck in the past. That's not to say that the old school way of doing things is irrelevant, but the best PR firms realize the power of the new media as well. They know how to pitch to influential bloggers who can help your company directly reach its target audience. They also know how to leverage social media to create a buzz about your brand. And they know how best to distribute press releases online to get your company maximum exposure and improved search engine presence. If your PR agency doesn't know how to reach the new media, it's probably time to fire your PR agency.
Your target audience still doesn't know who you are – If after giving your PR agency time to create and implement a campaign you find that your target audience still doesn't have a clue who you are or what you do, it's probably time to fire your PR agency. The best PR firms know how to get you media coverage on the blogs, print publications, TV shows, and radio programs your target audience enjoys.
Have you ever had to fire your PR agency? Share your experiences by leaving a comment.
This article is written by Mickie Kennedy, founder of eReleases (https://www.ereleases.com), the online leader in affordable press release distribution. Grab your free copy of the Big Press Release Book – Press Releases for Every Occasion and Industry here: https://www.ereleases.com/free-offer/big-press-release-samples-book/
Send A Press Release - Save 30% !