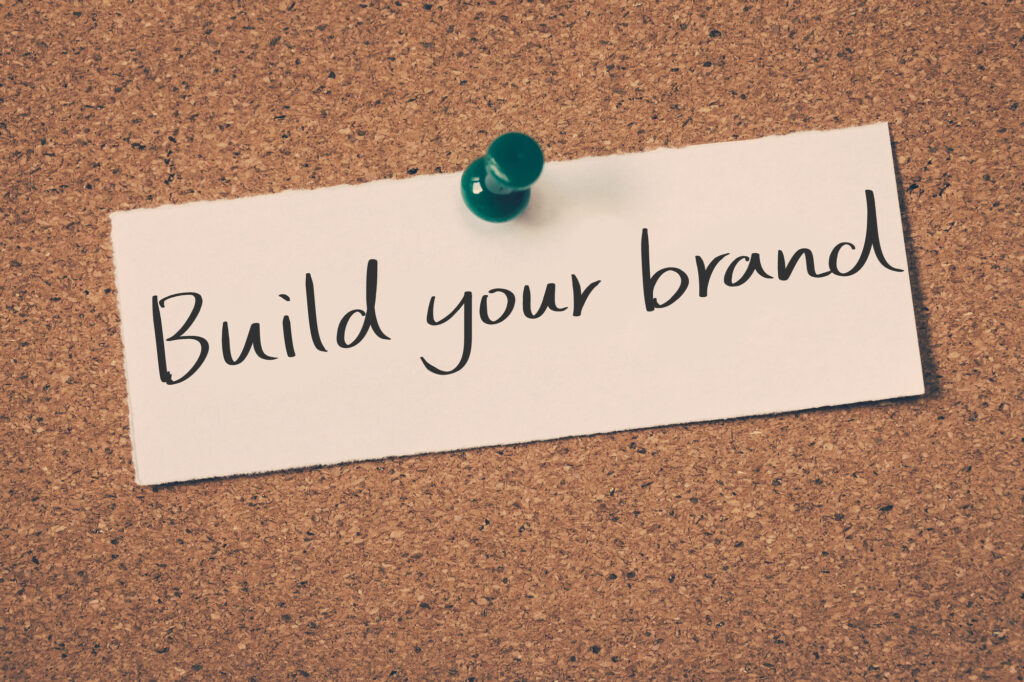 Statistics reveal that branding consistency can raise a small business's revenue by 20%. In fact, 85% of organizations have their brand guidelines readily available.
If you want to grow your business, you need to build a brand. Building a brand is much simpler than you realize if you stay consistent.
Here is how you can start.
What Is Company Branding?
At its core, you develop a brand identity which expresses to your customers what your brand is. This is how others perceive your organization. For instance, you know when you see the swoosh symbol for Nike that it is likely athletic shoes or clothing that the company is selling.
From your business logo to all your marketing, your brand presents itself. It is a part of your product or service. That is why rolling out your business from day one with an established brand is essential.
Building a brand includes elements like your logo, color palette, typography, style guide, iconography, personality, and voice.
Logo Design
It must be simple and versatile. Logos should be easy to remember. They are unique images that reflect all the key elements of a company's branding.
Color Palette
The color you associate with your brand is a significant way to get your audience to remember you. It is crucial that you stick to a color palette and that the colors are always the same.
For print, you would have a specific Pantone or CMYK number. With digital design, everything is in RGB or HEX. Ensure you have these numbers identified, as they will help everyone, including designers, who will work on your marketing initiatives.
You can vary your color palette, but you will want to keep them minimal. For example, if you have a magenta, limiting the shades of magenta you could use in a design is a good branding idea. This will help with brand consistency.
Templates
Creating templates will make it much easier to be consistent with your brand message. It is a simple way to make your brand communications repeatable without spending much time doing it.
One example is branding your email signature. Everyone in your organization who is emailing communication should have the same signature.
Personality and Voice
You can look at your brand like an individual. Every person has their own way of them, with specific characteristics. Now, what are the characteristics of your brand?
Your brand may be intelligent, funny, fast, high-end, etc. Your brand's personality is reflected in all your marketing communications, which is the voice you use to attract customers. They must all work in tandem so that you can humanize your organization and build a rapport with your customer base.
Building a Brand Takes Research
Your first step is understanding your market. You want to understand your target audience, and you want to know what your competitors are doing. This way, you can generate branding ideas that will really stand out.
Start with your customer persona. What is it that attracts them to one brand and not another? What are the deciding factors when they make a purchase?
Further, what do they associate in their mind when this considers your product or service?
Not all customers are the same. You will want to segment or place them in categories or separate buckets. Usually, organizations use the "buyer persona" as a tool to define a customer's characteristics.
Defining Your Brand
Once you gather all your research, it is time to apply it. Take what your organization stands for, including its values, mission, and personality. Further, consider what your value proposition is.
Combining all these elements will give you a clear and concise voice and tone for your business branding. You can decide on a name for your brand and its tagline or slogan.
It is essential that your brand name is short and easy to remember. You will want to include the brand on your website URL. Further, it should be a part of your social media handles.
According to Nerd Wallet, 41% of local businesses rely on social media to drive revenue.
Develop Your Brand Strategy
Now that you have established your brand identity, now it is time to go to market. You must start with a brand strategy. Decide how and where your brand will be presented to consumers.
First, set your goals. Defining your goals will help you determine your strategy.
Is this a new brand, or are you rebranding an existing one? Are you looking to snatch market share from your competitor? Do you need to grab the attention of a new audience?
You will communicate with your brand, but the marketing tactics you use to do so depend on these objectives.
Brand Strategy Tips
You are developing a strategy to increase customer awareness of your product or service and its brand. There are multiple ways you can achieve this and make it strong.
The first marketing tool you must focus on is your website. Recent statistics suggest that 71% of small businesses promote their own website. Furthermore, 81% of shoppers admit they will research a business online before buying from them.
Branding for your website is paramount to success. You want your brand name in the URL but also your logo, color palette, fonts, and style to emulate throughout your website.
The images and videos you add should be cohesive with your business branding.
Strategies For Advertising
Beyond your website, all advertising initiatives will bring about brand awareness. SEO and social media are critical components for consideration. For SEO, working with a set of keywords and include these in all your content.
Social media gives a lot of freedom to market your brand. The content you share, whether it is images, video, links, and the text in the posts, must be on brand. Just like keeping a wheelhouse of keywords for SEO, you want a standard set of hashtags to include.
YouTube is a fantastic tool for grabbing the attention of your customers and an excellent way to build your brand. Recent statistics reveal that over two billion internet users watch YouTube every month. Further, YouTube has local versions around the globe, including 100 countries and 80 languages.
Emotional Impact
When you nail your brand strategy, it connects with your customers, stirring emotions and meeting their needs. You can meet the customers' needs with your value proposition. For connecting emotionally, imagery helps, such as photos and videos on your organization's website and social media channels.
Being Consistent Online and Offline
It is easy to spot your company branding online, but there are more opportunities to build brand awareness outside of digital. Think about how you package products, the signage you hand, and what your office or store looks like. For example, if your logo is gray and cyan, add these colors to your walls and furniture.
Engage Consumers Frequently
It is important to post often and consistently on your social media channels. If a customer asks a question or files a complaint, respond quickly, even when feedback is negative. When customers post positive comments, it is vital to address it, which can be as simple as clicking "like."
Why Is a Strong, Cohesive Brand Essential For Success?
The first customer experience you deliver should be consistent. Imagine how your customers would feel if they had a fantastic experience with your brand, and the next time they do business with you, they are left feeling unhappy with their interaction. For business growth, it is imperative that every customer experience is consistent.
This is how you build a "sticky" customer base.
Furthermore, consistency improves trust because you prove your brand is authentic and reliable. Otherwise, you will leave your customers confused and frustrated, and they will not return after that. Part of your brand messaging must be that customers can trust you to do what you say you will do.
Easy to Remember
A consistent brand makes it simpler to recall. In fact, remembering your brand will increase the likelihood of a repeat sale. It's a reason for customers to keep coming back.
How to Build a Brand
Another great way to build a brand and expand your audience with timely, intriguing press releases. That is why eReleases help startups and small businesses like yours get more website traffic.
They distribute your press releases to key industry influencers, trade publications, and journalists so that you can increase credibility and visibility. Further, you will get a detailed report on your traffic, engagement, and audience for every press release you send.
Contact eReleases today to learn more.
Send A Press Release - Save 30% !