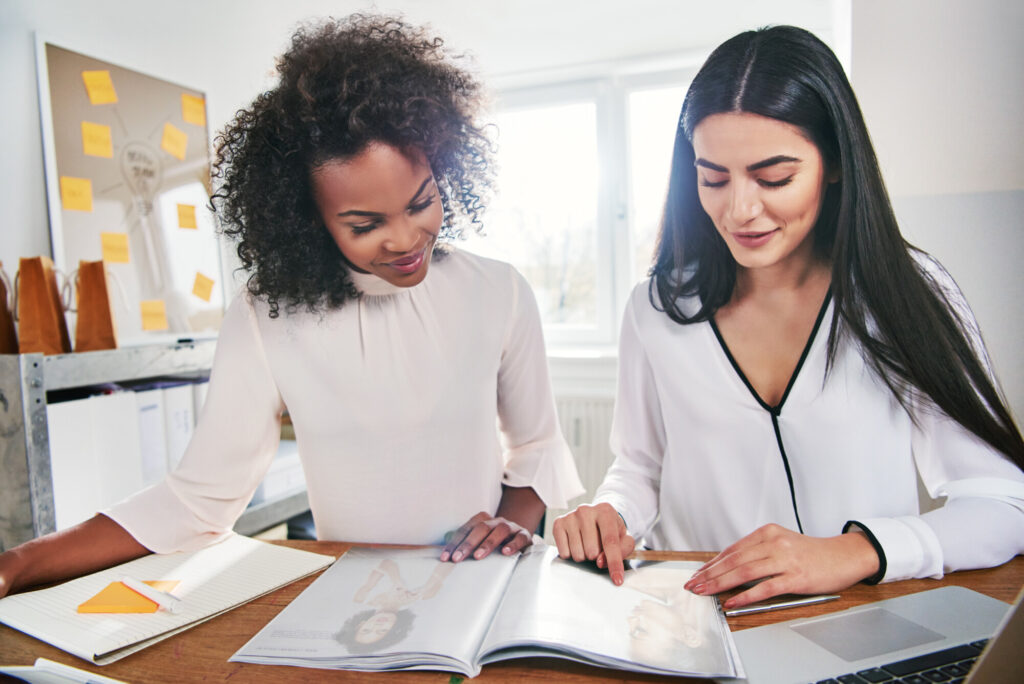 Are you struggling to figure out how to improve your small business branding? Don't worry, because you aren't alone. More than half of marketers (61%) say they struggle to generate leads.
Running a business isn't easy. It can take some time to grow and become identifiable to your audience.
In order to get your company's name out there, you need to invest in branding. We've put together this guide to help you connect with your target audience and build your business. Continue reading for eight brand-building strategies.
1. Bring Your Brand to Life
When you're struggling to build your brand, this of it as a person. You'll need to give it a personality and an identity.
Thinking of your brand as a person will help you create a business that people connect with and relate to. With this strategy, you will be able to build relationships with clients. People will be more inclined to support your company and work with you if they find your business relatable.
2. Know Your Target Consumers
In order to build a brand that people relate to, you need to know who your target consumers are. The questions below will help you identify them.
What do they like to do for fun? Do they have a traditional career? Where do they get their information?
When your consumers feel that you know them and are listening to them, you'll create a sense of loyalty. This is crucial for keeping your business thriving.
3. Define Your Brand's Mission
To create a strong brand, you need to know your brand's mission. What motivates you?
The business's core values will affect everything, how you treat your employees and customers, and how you make decisions. Take your time defining your mission. Once you start branding it, it can be hard to change your reputation.
After you have your brand's mission, purpose, and values nailed down, start promoting them as much as you can. This includes your print marketing, digital marketing, and physical media.
4. Don't Copy Your Competition
We know it can be hard not to compare yourself to your competitors, but it's imperative that you don't copy their branding. You want to stand out from them, so doing the same will only make you blend in.
While you don't want to do exactly what they are doing, you can look to them for inspiration. If your competitors are thriving and growing, look to see what they are doing right and then make it your own.
Making your brand stand out can be hard, but even making your social media visually appealing can make you different than your competition. Putting yourself out there more than other brands is also a good idea.
You want to establish a visual identity. The more consumers see your branding, the better. That may mean focusing on your online presence or investing in offline marketing.
5. Be Consistent
Consistency is key. Your audience can become confused and your brand could become unrecognizable if you're constantly changing it up.
This applies to your logos, colors, and even the tone and mission of your business. All your social media platforms should look similar so consumers can easily recognize you and become familiar.
6. Grow Your Social Media
Social media might not be your passion. You may not want to spend your time creating posts; however, it's a must if you want to improve your branding. Social media gives you the unique opportunity to reach a large number of people.
You may not blow up online over time; it takes time. Do your best not to become discouraged.
In order to improve your branding and online presence, make engaging content. You want your audience to think about your post even after they've logged off.
This comes back to being consistent. Posting regularly and engaging with your following will be beneficial for your brand.
Your website is also a part of your online presence. It's important that you spend some time creating your website, as it's also linked to your small business branding.
It should reflect your company's identity and it should vital that it's easy to navigate. Your customers will click off and leave your website if it's confusing or uninformative.
7. Prioritize Customer Shopping Experiences
Making your consumers a priority is key. If your clients aren't happy, your branding and your profits will be affected.
No matter how small or insignificant a message or concern may seem, take the time to address it. When creating your branding strategies and plans, be sure to avoid automated messages as much as possible. They are impersonal and do little for your brand.
As a small business, it can be hard to compete with large corporations. Use your ability to make customers' experiences personal to your advantage.
8. Be Adaptable
This tip isn't meant to be confusing, as we've already mentioned, it's important to be consistent. You will need to learn to be flexible and able to change when needed. As your business grows and as you become more educated, you may need or want to change and shift your branding.
If and when you decide your small business needs a reboot, let your audience know what's happening. Communicate with them so they know why you're choosing to make changes.
Small Business Branding
Building a brand can take some time and it's a lot of trial and error. The strategies above will help make the process easier and smoother.
We know it can be overwhelming to establish your company's identity and we are here to help. Contact us here for all your small business branding needs.
Send A Press Release - Save 30% !