On average, I receive fifty press releases each day. On top of that, I receive an additional 100 correspondences. My inbox is a disaster area. I have over 300 unread emails in my inbox from the past ten days and it's likely that eighty percent of those are press releases. The question is: why do I read only some, and not all, of these press releases?
­­­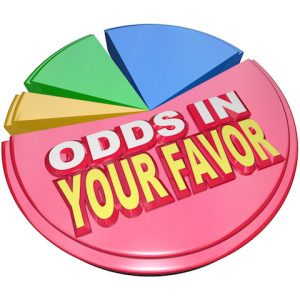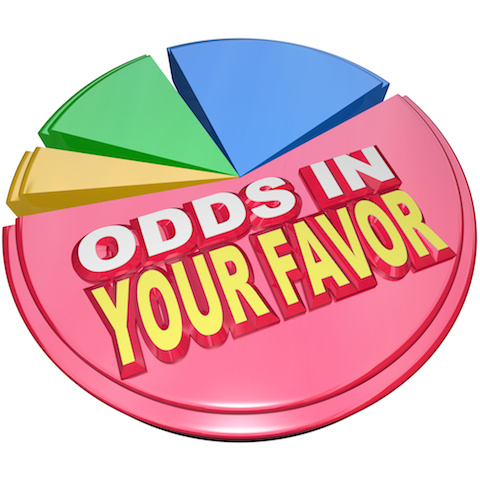 — I only read press releases that come from two sources: press release services such as eReleases.com or from known public relations contacts. Press release services show me, as a journalist, that the business is serious and unless the story is what we call "embargoed," (i.e. given to me exclusively) I know for sure it's open game. My known public relations contacts are PR professionals who I have an established relationship with and who have been explicitly told that it is ok for them to send me press releases. These types of relationships are generally reserved for large businesses or PR firms, so if you own a small business, it is best to use a press release distribution service.
— I ignore any press release that includes a file attachment. Press releases should be written in the generally accepted manner — plain text. File attachments may contain viruses and it is ridiculous that a simple statement be sent in anything but the body of an email. A fellow journalist also tells me that he frequently downloads his email to his PDA and reads press releases on the go. An attachment will not do in this case.
— If the title of the press release does not clarify the subject, why read it? A simple title such as, "eReleases.com Announces Launch of Newsletter Service" tells me exactly what the press release is about. A title such as, "eReleases.com to Launch Exciting and Fantastic New Service" does little to help me.
— Adjectives are bad. The worst thing you can do to a journalist is try to shape their view before they've had a chance to digest information. Using words such as "amazing" or "exciting," or simply using exclamation marks, is a huge turn off for journalists. It also sets you up for disappointment because a journalist will say to himself, "This isn't amazing or exciting." Think about it this way — just the facts. You are marketing your business to a member of the media, not a consumer.
— Grammar and spelling count. I've seen too many press releases that have spelling or grammar mistakes in the title. This is a wonderful indicator for any journalist that the company does not have high professional standards. Consider having a professional writer or service work on your press release. There is a simple, yet complicated formula to writing press releases. Poorly written press releases are the easiest way to guarantee poor performance.
Consider these tips a starting point on your road to getting media exposure for your business. These are simply the reasons your press release will be deleted before it is ever read. In the future I will explore other facets of writing and distributing press releases, pitching journalists, positioning your brand and other public relations and marketing issues.
_________________________________________________________
Q & A
Question: Should I send press releases to email addresses such as "[email protected]"?
Answer: No. These are blanket email addresses and the emails sent them either get distributed among various newsroom staffers or read by an intern. Either use a press release service or send the press release to a specific journalist on the newspaper's staff. Most media outlets have policies regarding where to send to press releases and these policies will direct you to send releases to the appropriate party. Spend a few minutes on an outlet's website before sending off the release.
_________________________________________________________
Press Release Headlines: The Good and The Bad
A scan of press releases I received on Tuesday provided me with examples of good and bad press release headlines.
The Good: "100 Million KaZaA Downloads"
The press release refers to file-sharing software KaZaA and the fact that the company reached a milestone: 100 million downloads. The headline is plain, simple and relevant.
The Bad: "When You Need to Know – Ask Earth"
Who, or what, is Ask Earth? I don't know, do you know? Reading the press release I'm told Ask Earth is a new website where consumers can ask other consumers questions and pay them for the answer. But the headline tells me little about the company or its service. A better headline would be, "Ask Earth Launches Peer-To-Peer Question/Answer Service." The use of the term "peer-to-peer" would have guaranteed a reaction because it is considered a hot topic issue. The press release itself is awful, but we'll get into that in the future.
_________________________________________________________
Believe It or Not, Oddballs Get Press
Some companies use charitable contributions to get PR. Some people do wacky things to get PR. And some combine both, sort of. Karyn is a twenty-something Brooklyn woman saddled with $20,000 in credit card debt. In June she launched a website devoted to her problem. And how is she solving the problem? By asking people to donate money to help payoff her debt. Thus far, USA Today, The New York Times and The New York Post have covered her story. It just goes to show you, you don't have to change the world to get media exposure; you just have to do something interesting.
Ben Silverman was previously a business news columnist for The New York Post and the founder/publisher of DotcomScoop.com.
This article is written by Mickie Kennedy, founder of eReleases (https://www.ereleases.com), the online leader in affordable press release distribution. Download your free copy of the Beginner's Guide to Writing Powerful Press Releases here: https://www.ereleases.com/free-offer/beginners-guide-writing-powerful-press-releases/
Send A Press Release - Save 30% !