Social media influencers in the online business world are not your traditional influencers. There are countless differences in the types of influencers out there and when it comes to thanking them for what they've done for your advertising and your business, there should be just as many differences in what you say or do to show your appreciation.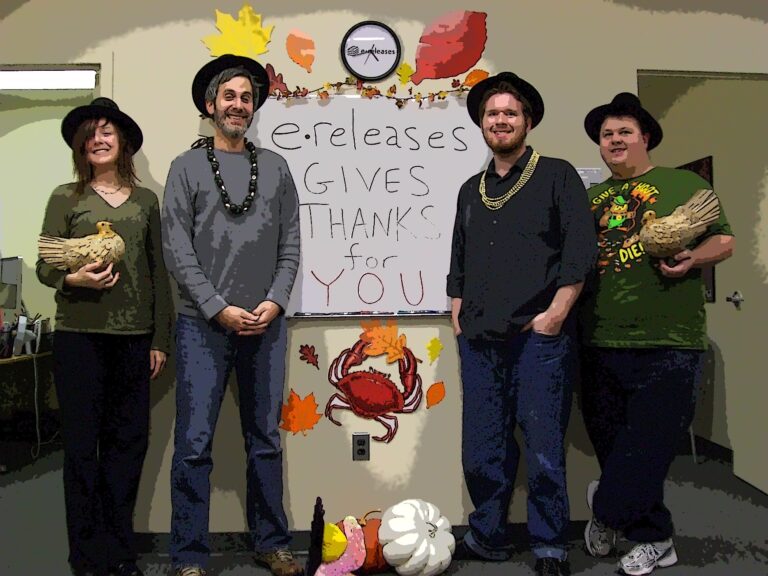 One of the best pieces of advice for all public relations folks is be bold, be creative, and think outside the box. This not only applies to how you represent yourself in terms of advertising and marketing, but also how you acknowledge those folks that help you along the way and represent you via avenues such as social media. No matter who you are, a thank you is always appreciated, especially if the thank you holds a personal touch.
Simple Thank You Guidelines
There are some very important, basic guidelines to follow when thanking your PR and social media influencers. First, influencers are out there to help other users. They're not necessarily there just for you. Make sure you thank them for helping the other users out there, not just your particular brand or product.
Second, respect their privacy. When publicly thanking them, make sure it's okay, always give them the ability to opt out. Do they or do they not want you to share their recognition info with others? Respect their prerogatives as far as this goes. It will definitely attest to your professionalism.
Next, be careful about rewards and gifts. Keep your thank you's simple and concise. While a free sample of your product could be nice, it's not necessarily going to help build brand affinity on their part and it might raise questions or be misconstrued. Make sure it's a gift, not a bribe.
And don't forget, influencers, no matter how formal or business-like, are people too! Don't treat them like just another name in your contact list – no mass emails! Okay, in extreme cases it can be a mass email, but take the time to enter individuals' names a few times throughout the message (There are several software programs out there with mail merge capability). Believe me, the personal touch is extremely appreciated.
Now Let's Get Creative!
In the same way that people who check in to a business with FourSquare can receive benefits and free items from stores, retweeters and sharers should enjoy the same love from your business. Don't make this exclusive to old fans, either; advertise that a coupon for your new product is available for those who retweet your messages a certain amount of times or share your link on Facebook.
I've personally seen this quite a bit, from t-shirt companies to even television stations, and it seems my friends and followers are perfectly willing to spread the company's message in hope of snagging a free or cheap product.
Also, don't just stick to Facebook and Twitter! This important core base that may spread your message is currently hanging out on other websites and message boards that you're not active on. Go find them!
If these users have their own websites or products to promote, it's time to start sharing yourself! Even if the product or service they've dedicated their lives to has nothing to do with yours, just sharing something cool and interesting with your colleagues can expand your follower base and really help someone out. Soon, they'll be thinking of creative ways to thank you!
Share your favorite creative way to thank influencers below.
This article is written by Mickie Kennedy, founder of eReleases (https://www.ereleases.com), the online leader in affordable press release distribution. Grab three free ebooks, including the Big Press Release Book and Twitter Tactics, here: https://www.ereleases.com/free-offer/big-press-release-samples-book/
Send A Press Release - Save 30% !