As more businesses turn to social media, marketers need to find monitoring tools to track and measure social media visibility and trends. Quite a few of these tools are available for free. Here is a roundup of our top favorite free social media monitoring websites.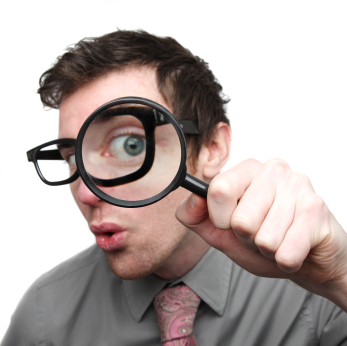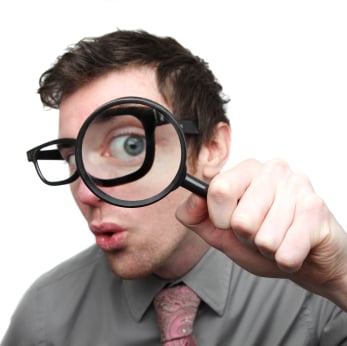 1.) Google Alerts
Google Alerts are emailed (or you can subscribe to the RSS feed) alerts of Google results, including web, news, blog search, etc.
Step 1: Type in the search term.
Step 2: Pick which kind of search type you want: News, Blogs, Web, Video, Groups, or Comprehensive (which includes all of the above search platforms).
Step 3: Pick how often you want the updates (As it Happens, Once a Day, or Once a Week)
Step 4: Pick the Email Length (up to 20 results or up to 50 results)
Step 5: Pick whether to deliever it to your email inbox or as a feed.
Step 6: Hit subscribe.
2.) Technorati
Technorati is the largest blog monitoring service-period. Once you register your blog on Technorati, it tracks blog reactions, which is when another blog references your blog. To sign up for alerts, just search for your blog, then subscribe to the RSS feed.

3.) Addictomatic:
Addictomatic allows you to create a personalized tracking page and pulls content from all over the internet including, but not limited to: Google, Yahoo, Technorati, Ask, YouTube, Truveo, Flickr, Blinkx, Ice Rocket, Digg, Topix, Newsvine and Tweetscan.
Addictomatic is incredibly easy to use:
Step 1: Enter a keyword to track.
Step 2: Modify the boxes-add or subtract places you want content pulled from.
Step 3: Bookmark it and check back.
4.) Twazzup
While I hate to mention anything with such a terrible name, Twazzup is such a useful tool, it makes up for the cringing every time you see the name.
You enter a keyword and Twazzup creates a dashboard tracking the topic on Twitter. It breaks down and categorizes by link popularity, contributers, news, tag clouds and users, along with including live pictures. It also shows you who said what, how many times what was said, and how influential the people saying it are.
5.) SocialMention
Social Mention allows you to type in a keyword and choose which platform you want to search across. You can choose among blogs, microblogs, images, events, news, videos, audio, and more. You can choose a category individually or go wild and search across all of them.
Social Mention includes a vast amount of statistics about the search in addition to actual search results. These statistics include the sentiment (positive, negative, or neutral), top keywords, top users, Postrank rankings, and sources.
6.) WorkStreamer
Workstreamer is a relatively new service. It allows you to register with them, then track specific companies. You pick the company you want to track, then Workstreamer culls information from the internet. Add your company and then you can check Workstreamer throughout the day and either look at all the news or divide it up by platform. Workstreamer allows you the option of connecting with LinkedIn and SalesForce. As an added bonus, Workstreamer sends you a daily morning email with the most popular company information from the day before.
6.) HootSuite
Hootsuite is a social media monitoring app that works with Twitter, Facebook, LinkedIn, Foursquare, Myspace, and WordPress. It allows you to easily track all of your accounts, including @mentions on Twitter. In addition, you can track keywords on Twitter. With this, you can create a tab and add columns tracking keywords such as your name, your company name, you blog name, etc. and see what people are saying about them on Twitter.
Hootsuite also offers the creations of teams and the ability to create tasks around these teams and your networks, making tracking easy across your team of employees.
7.) Klout
Klout measures influence on topics from across different social media platforms. It allows you to track the impact of your links, recommendations, and options across a variety of social media platforms. It collects data about the content you create, how people interact with that content, and the size and composition of your network. It then collects the data and breaks it down in an easy-to-analyze way.
Enter in your Twitter username and you can monitor exactly how you influence the internet.
8.) Web2express Monitoring
Web2express describes what they do best, "Web2express Digest uses open semantic and NLP tools to analyze millions of Twitter conversations and blogs. It auto-discovers trending topics from fresh Web content and enables you to view new Web conversations around topics, enabling efficient monitoring of products, brands, companies, or competitors in real time."
While Web2express doesn't have the prettiest interface it is simple, yet powerful: sign up, set up what keywords you want to track and see results immediately.
9.) BoardTracker
With BoardTracker, you can set up keywords to track, set your preferences, and have the results emailed straight to you. It allows you to run searches on topics / key words that are being discussed in forums or discussion boards. The great thing about BoardTracker is that it can tell you who is contributing to which topics and ranks them in order of frequency.
10.) Monitter
Monitter is a real time, live Twitter monitor that allows you to type in up to 3 keywords and monitor (or "monitter") what is being said.
What social media monitoring sites and tools did we miss? Share your favorite below.
This article is written by Mickie Kennedy, founder of eReleases (https://www.ereleases.com), the online leader in affordable press release distribution. Grab three free ebooks, including the Big Press Release Book and Twitter Tactics, here: https://www.ereleases.com/free-offer/big-press-release-samples-book/
Send A Press Release - Save 30% !