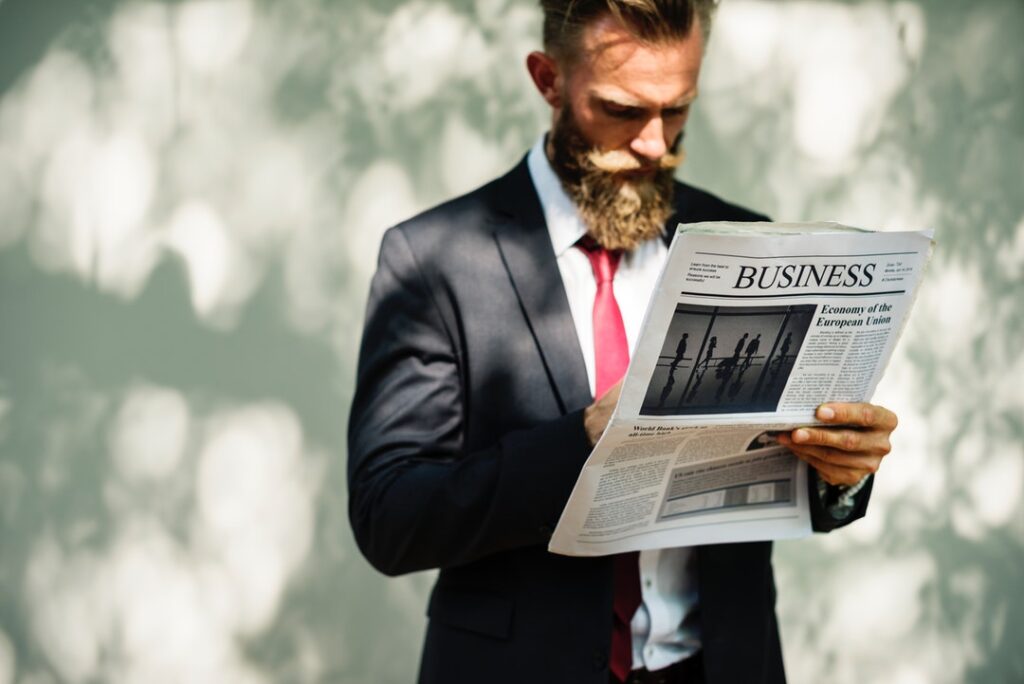 Last year, 90% of press releases were sent to publications with a digital presence. While some businesses still use TV and radio stations to distribute their press kits, most turn to the written word to get the message out.
Whether you have an huge marketing budget or you're working with limited resources, you want your press releases to make a big impact.
What are the top business publications for your 2023 press releases? From Forbes and Bloomberg to your local publications, we've got you covered.
Read on to find out more about press release distribution in 2023 and which publications to prioritize to get real results.
Top Business Publications for National Reach
Many of the top business publications of 2023 come from American cities like New York and San Francisco. Here are the top American business publications that will grow your national reach. Keep in mind that many of them are also read by business owners and consumers in other countries, so they may also expand your international reach.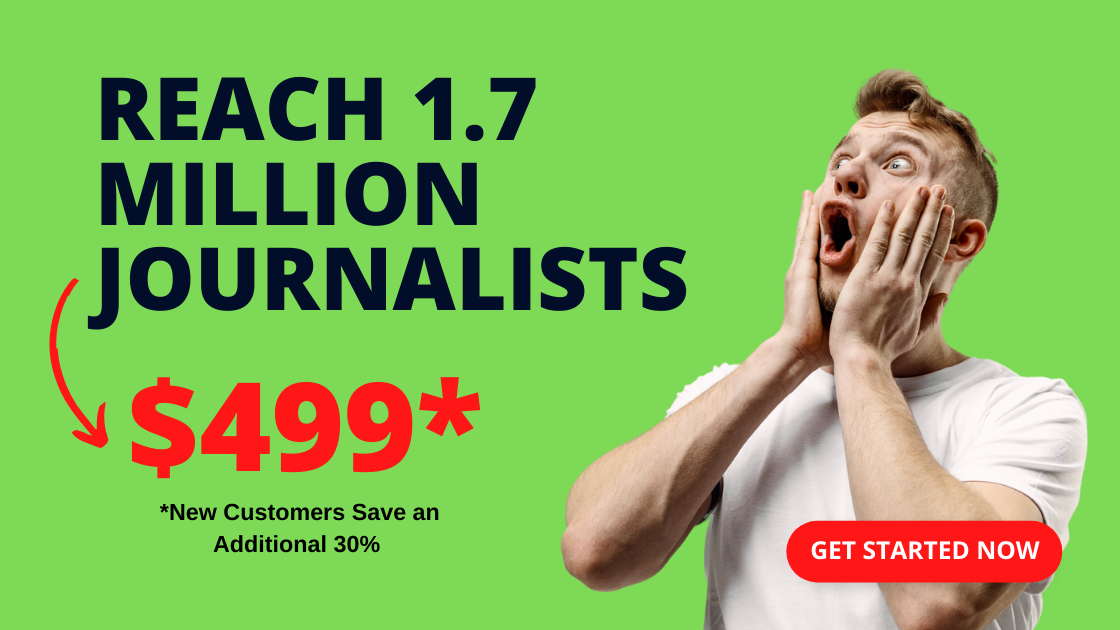 Bloomberg
Bloomberg has solidified its ranking as one of the top business publications since 1981. Operating out of New York City, Bloomberg covers a wide variety of business topics including investing, market changes, and substantial business news. In addition to print and digital publications, Bloomberg also operates a television network and radio station.
Entrepreneur
If you're operating a B2B company, Entrepreneur is a great print and digital publication to pursue. Entrepreneur publishes everything from business news to advice pieces for new and established business moguls. Because Entrepreneur is so clearly marketed toward other business owners, they're less likely to reach the average consumer.
Fast Company
Fast Company was created by two former Harvard Business Review editors with an eye on the future. Like Entrepreneur, it's a great option if you're hoping to reach and do business with other business owners. Fast Company offers fresh and modern takes on business news, leadership, technology, and design.
Forbes
Forbes is arguably one of the most famous business publications of all time and tends to reach an audience of educated business owners and consumers. Forbes is a great publication for press releases if you're announcing a major change or innovation. Because Forbes is a large and wide-reaching publication that covers a broad range of topics, from finance to technology to in-depth profiles of today's business owners.
Fortune
Fortune Magazine is one of 2023's largest US corporations in terms of annual revenue. It's best known for the Fortune 500 which, ironically, is a list of the largest US corporations in terms of annual revenue. Fortune tends to focus on finance, making it a great publication for announcing new investors, revenue milestones, and changes in structure.
Harvard Business Review
Harvard Business Review has one of the most solidified reputations in American business publications. Despite their massive reach, they are often willing to cover smaller stories and are worth including in your media list if you are a small but fast-growing or innovative company. Harvard Business Review prioritizes stories about leadership and management, so be sure to include them in any announcements about your founders or CEO.
Inc.
If you're a small business owner hoping to expand or increase online sales, don't overlook your potential to land a spot in Inc.
Inc. is one of the largest business publications to post frequently about small businesses. They also offer unique annual lists, including the 5,000 fastest-growing private companies and 100 most innovative companies.
Wall Street Journal
The Wall Street Journal is one of the most respected business publications that also happens to have one of the strictest paywalls. As a daily newspaper, they're often willing to pick up notable and time-sensitive press releases. Target the Wall Street Journal if you have a major financial announcement.
Wired
Wired has a tendency to appeal to a younger audience than many of the publications on this list. Wired has a very specific focus on technology, sharing everything from reviews of new products to profiles on major innovators. If you're in the tech industry, include Wired on your media list.
Top Business Publications for International Reach
If your goal is to grow your international presence, there are several business publications that target a primarily non-US audience. Here are some of the top business publications operating out of other countries that accept press releases that you should add to your media list.
Financial Times
The Financial Times is one of London's biggest business publications. They focus on a global market and global economic trends. They tend to push for in-depth coverage but will accept press releases with international implications.
The Globe and Mail
If you're looking to grow up north, consider the Globe and Mail. This Canadian newspaper covers more than just business, appealing to a broad audience. As a daily newspaper, they're great for time-sensitive announcements.
The Guardian
The Guardian is another UK-based publication that covers many topics. They often take a left-leaning approach to their coverage. If your press release involves social or environmental initiatives, consider the Guardian.
The Sydney Morning Herald
If you're hoping to make waves in Australia, reach out to the Sydney Morning Herald. This daily newspaper does share international news, but they tend to prioritize pieces that relate directly to Australia. Make sure your press release has clear implications for Australian readers before sending it their way.
The Times of India
It's no secret that if you want to reach a global market, you can't overlook India. India is the largest country by population in the world and home to some of the brightest minds in business. The Times of India is the nation's top newspaper and a great home for your next press release.
Quartz
Quartz is a publication with writers from all over the world. They take a data-driven approach to all their reporting and specialize in business and economics. If your press release is heavy in numbers, send it to Quartz.
Finding the Right Publications for Your Local Market
If you're starting a new business or own a small business with primarily local reach, trying to get your press release into one of the top business publications in the world may not be to your benefit. Because your target audience is located in your neighborhood or city, you should reach out to the journalists and writers in your own community. Let's take a look at the types of publications to look for in the local market.
Local Newspapers
While major newspapers like the Washington Post and New York Times dominate the national news market, most cities do continue to publish at least one local newspaper. While some have made the complete conversion to online-only, others offer both print and online access.
Keep in mind that your local newspaper shouldn't be your only source for PR. Local newspapers still have loyal subscribers, but the numbers are on the decline. That said, most continue to offer a business section and it's worth the time and effort to send along your press release.
Local Lifestyle Magazines
If local newspapers aren't getting the same readership as they once did, what other sources can you use? Local lifestyle magazines have a lot to offer when it comes to attracting the attention of your community.
Local lifestyle magazines may appeal broadly to the people in your city or they may have a specific angle or niche. Make sure you understand their readership before sending your press release. If your business has nothing to do with their publication, keep them off your media list.
Lifestyle magazines may also have a strong social media presence in addition to their print and digital articles. Transforming a press release into a social media post is a great way to put it to full use.
A Note on Publications with Paywalls
Many of the top business publications of 2023 now have paywalls. Paywalls require viewers to pay a subscription fee in order to gain unlimited access to a publication's articles.
Many of these publications do allow viewers a certain number of free articles before the paywall goes up. They may also exclude certain content from this limit, including short or time-sensitive pieces like press releases.
Why should you care about paywalls? Research shows that while paywalls may increase a publication's revenue, it often decreases organic traffic because many people aren't willing to pay subscription fees. If you have limited resources to send out your press releases, consider prioritizing publications that don't have paywalls or that don't limit press release views.
Need Help Writing a Press Release?
Even in the age of personal branding and social media, press releases are still a crucial tool for businesses of all sizes. If you're looking to break out into the national or global market, it's time to start targeting the top business publications of 2023. eReleases can help.
Whether you need help writing a press release or distributing a press release, we've got you covered. We offer some of the most successful press release services thanks to our ongoing case studies and dedication to the latest marketing practices. Contact us to get started.
Send A Press Release - Save 30% !