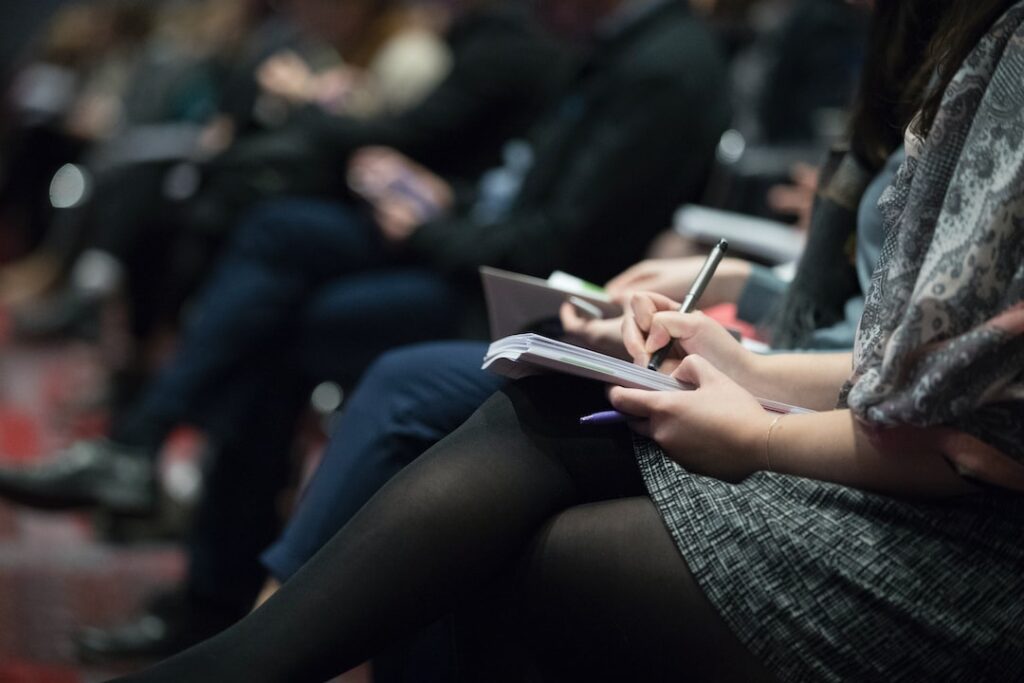 The time has finally arrived! After months, maybe years, of careful planning and sleeping nights, your company is ready for the next step. It's time for your company to step into the spotlight and make its grand entrance into the world. Your goal is to be part of the 25% of new businesses that make it up to 15 years and more. Writing a press release is a part of your entrepreneurial journey that can improve your visibility and brand image.
Think of your press release as the red carpet for your business, setting the tone for the grand premiere. So, read on to learn how to write a captivating press release that not only announces your arrival but also leaves a lasting impression!
Step One: Understanding the Purpose of Writing a Press Release
To any business, publicity is a must. A press release helps publicize any information that may have an impact or be of interest to a large, unrelated group of people.
It's a great way to increase the awareness and visibility of your organization or business. The press release will be your way of declaring the birth of your new company.
It also adds an air of legitimacy and credibility to your business, which is essential for startups. With a professionally written press release, you can show that you are serious about your venture and that you have something valuable to offer.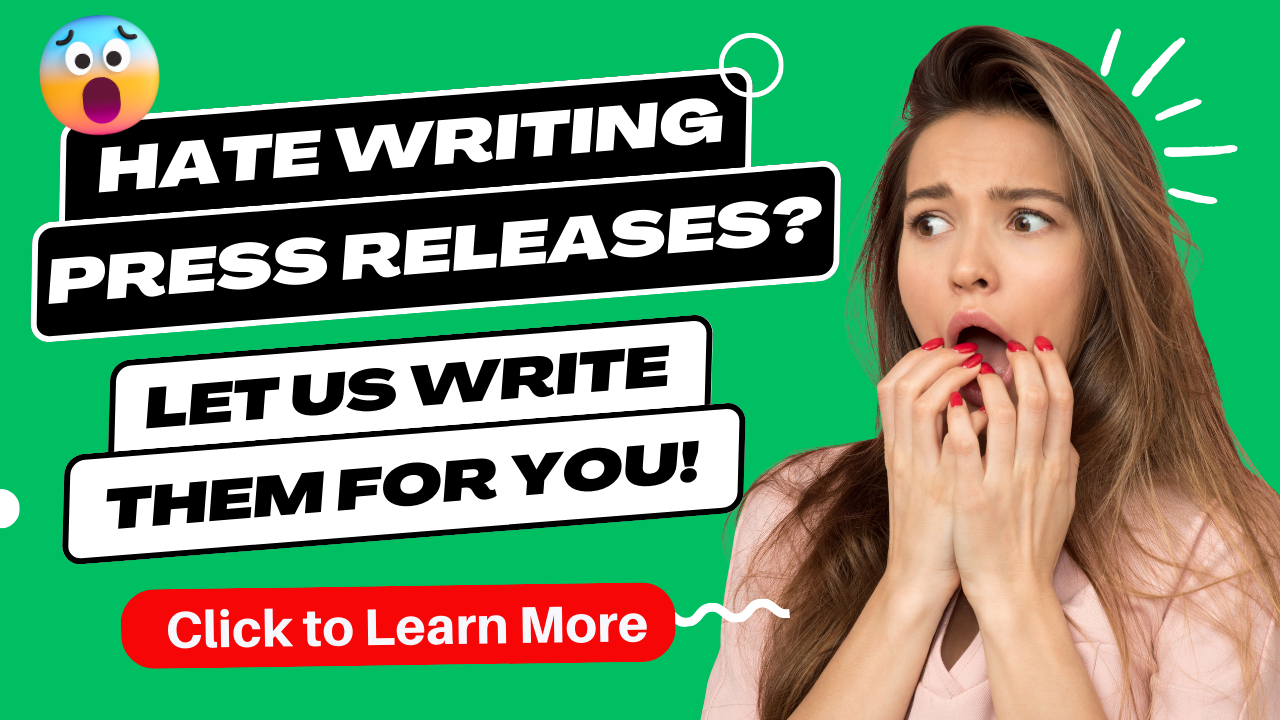 If you want to share your company's story, writing a press release is the move. You will have a platform to share your company's origin story, vision, and mission.
Aside from that, you create excitement and curiosity around your business launch. With you building anticipation, you can catch the attention of journalists, bloggers, and influencers.
This can potentially lead to media coverage. And with media coverage, it will serve as an endorsement and validation of your business.
Step Two: Prepare For the Press Release
Before you start typing, you have to know who your audience is. Who are your ideal customers? What problems does your company offer to solve them?
After narrowing down your target audience, it's time to identify the key messages you want to add to your press release. This should include your company's unique selling point, mission, vision, and the value you want to bring to your customers.
Since people love stories, be sure to create a compelling narrative. Tell people the challenges you aim to overcome, why you founded the company, and how you plan to make a difference. Create a compelling story that can engage readers on an emotional level.
Ensure that your press release reflects your company's brand voice and tone. Consistency is key whether you're aiming for a formal and professional style or a more casual and approachable one.
Step Three: Follow a Structure
Everything about your press release should be powerful and captivating. You should avoid using jargon, complex language, or overly technical terms. Anybody should be able to read it.
Write in the inverted pyramid structure. This is where the most critical information is at the top, and the supporting details follow in descending order of importance. This allows readers and journalists to grasp the key points of your press release easily.
You should also be consistent with your writing structure and elements. Here are the most essential parts of a press release:
Headline
Your headline is the hook that will capture the attention of your readers. It should be engaging, unique, innovative, and reflect the essence of your launch. Think of it as the trailer for your company's story.
Although not necessary, you can also add a subheadline. Headlines are used to shock or entertain the readers to make them want to know more. On the other hand, the subheadline adds additional context to the headline to make it more captivating.
Lead Paragraph
The lead paragraph should answer the most essential questions: who, when, what, where, why, and how. Since this paragraph should tell the core message of your press release, use vivid language and storytelling techniques. This should draw readers in and capture their interest.
Body
This is where you elaborate on the details of your company, like your background information and mission. It should written as though you are narrating an exciting tale. Consider using vivid language and paint a picture of your company's journey to your readers.
The body is where you can also highlight what makes your company different from your competitors. Talk about your company's unique selling points, innovations, or industry-changing ideas.
Consider including quotes for key team members or stakeholders to add more credibility. It also adds a personal touch to your press release, and journalists can use them when covering your launch. Try to keep the quotes authentic and in the speaker's own voice.
Aside from quotes, you can add supporting information to support your claims, like statistics, facts, and data, whenever possible. If you have any testimonials or endorsements, be sure to include them to reinforce your message and build trust.
Call to Action and Contact Information
To end your press release, you should add a call to action. This encourages readers to visit your website, sign up for updates, or take other desired actions.
You should also provide your contact information for any media inquiries or further information. Add a media contact person's name, email address, and phone number.
Step Four: Enhance With Multimedia
Adding multimedia elements like images, videos, or infographics can enhance your press release. After all, the human brain processes images 60 thousand times faster compared to text. Visual content can make your press release more engaging and shareable.
Add high-quality images of your products, team, or company launch event. You can also use short videos that provide a visual glimpse into your story and products. Another multimedia that you can add is infographics for an easier-to-digest visual representation of data or critical points.
Step Five: Edit and Proofread
Having typos and grammatical errors can undermine your credibility. So be sure to proofread your press release thoroughly and consider having someone else review it. Use proofreading tools, if necessary, like Grammarly, Linguix, and Ginger Software.
Step Six: Distribute and Promote
Once you've polished your press release, it's finally time to share it with the world. Here are some distribution methods you can try:
Target relevant media outlets: create personalized pitches and send your press release to the right editors or journalists
Leverage online press release distribution services: go to websites to reach a wider audience, like PR Newswire or Business Wire
Share on social media: leverage your company's social media channels, employees, partners, and stakeholders to share your press release
Create a press kit: allow people to access additional resources on your website
Pick the best distribution channels that match your audience, purpose, and budget.
Step Seven: Measure Your Success
Once everyone knows about your press release, monitoring its impact is important. You should also engage with any resulting media coverage or inquiries.
Keep an eye on media coverage and mentions of your company. Engage with the journalists and answer their inquiries promptly. Make sure to share any media coverage with your audience to amplify your message.
Aside from monitoring its impact, you should also evaluate the effectiveness of your press release. You can do this by checking:
Media coverage: how many media outlets pick up your story?
Website traffic: check if there's an increase following the release
Social media engagement: measure the likes, shares, and comments on your social media posts
Sales and leads: if applicable, track any increase in sales or leads generated after the release
Google Analytics: measure the impact on website traffic and conversions
Note that writing and launching a press release is a repetitive process. Review the feedback and insights that you gained from your company launch press release. This will help you improve future launches and PR strategies.
eReleases: The Best Press Release Distribution Service for You
Writing a press release is an art and science that can set the stage for your company's success if done right. It's not only an announcement but also a storytelling opportunity.
Press releases give you a chance to connect with your audience and act as a tool to shape public perception of your company. Remember that your journey doesn't end with the press release; it's just the beginning of your company's adventure.
So, write that press release, make your mark, and watch your company soar to new heights with eReleases. We offer press release distribution and writing services. Take the opportunity to have experts write and send your press release to the largest newswire services with our fast, reliable services.
Contact us today if you have any concerns, feedback, or questions, or to learn more about our services and pricing. You can email us, give us a call, or directly chat with an editor.
Send A Press Release - Save 30% !