Whether you're launching your business, distributing a new product, or putting on an event of some kind, you could benefit mightily from issuing a press release. Press releases not only inform the public as to your company's current actions but they also provide you with the opportunity to foster your company's public image.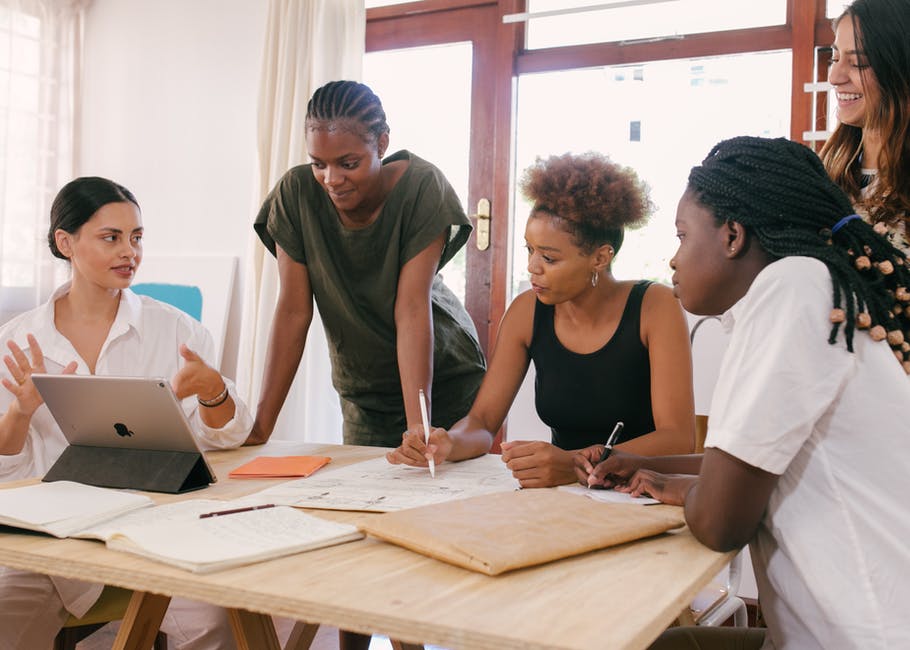 While most companies can benefit from PR distribution, some types of companies benefit more than others. Curious as to which companies these are? Here are the top industries that benefit from hiring a PR company.
Healthcare Press Releases
Whether you run a large hospital, a medium-sized wellness center, or a small medical office, you can benefit mightily from press release distribution. Healthcare organizations always have news on the horizon and can benefit greatly from spreading this news to as many publishers as possible.
Maybe you just started using new technologies in your dental office? If so, distributing a press release about it could help you to garner attention in your geographical area.
Perhaps you just hired a new physician? Again, a press release stating so could attract new attention.
Because healthcare organizations are such public entities, they have a big need to create a positive public image for themselves. Press releases are effective at fostering this image, as they enable you full control over the way that your company is portrayed.
You can also use a PR company's services as a means of obtaining content for your website. You can then share this content on social media, not to mention get an SEO boost out of it. This can result in greater public exposure, and therefore, more customers in the long run.
Technology PR
Another industry that can benefit greatly from distributing press releases is the technology industry. Tech companies are almost perpetually progressing in some form or another. Whether it be an update to existing software, a new partnership, or the creation of entirely new software, they always have something to inform the public about.
Press releases are, of course, the perfect way to inform the public. They give tech companies complete control over the message and allow them to portray their brands in as significant of a light as possible.
Let's say that your company is releasing new software. By distributing a press release about it, you will inform the publishers of magazines and newspapers that it does, indeed, exist. This could result in said publishers producing content about it in their publications.
Press releases could also alert other tech companies of your company's innovations. This could eventually result in partnerships forming, thereby helping your company to move up the ranks.
It doesn't matter whether yours is a startup a medium-sized company or a tech giant, distributing press releases could have a seismic impact on the success of your business.
Food & Beverage Press Releases
Another industry that could benefit from PR services is the food & beverage industry. From restaurants to bars to breweries and more, these companies can always benefit from spreading the word around more.
If your restaurant is just opening, there's no doubt about it: you need to issue a press release about it. If you're, say, releasing a new beer, you should also consider issuing a press release about it.
Getting this news out to local publishers could very well result in feature stories in magazines, newspapers, and the like. It could also result in local businesses getting in touch with your business. This could result in partnerships forming, not to mention further exposure publically.
You could also use press releases to inform the public about events you're putting on. Perhaps you're hosting a party for St. Patrick's Day? Maybe you're hosting a band? Regardless, press releases can be vital to keeping the local media in your orbit.
PR for Real Estate
Real estate companies can benefit from press releases as well. Whether they're acquiring new property, renting out a property, remodeling an existing property, or otherwise, a press release can be a great way in which for them to inform the public.
Let's say you buy an old but notable building in town. You make updates to it and turn it into an apartment complex.
This is a story that publishers would likely want to distribute. Therefore, you need to inform publishers of the story's existence. Press releases are the way to do this.
Press Releases and Tourism Industry
One last industry we're going to discuss is the tourism industry. Companies within this industry are wholly in the camp of trying to attract new attention to their endeavors. Therefore, they should use every marketing strategy that's at their disposal.
Press releases are, of course, an integral marketing tool that enables a company to widen its reach. For companies in the tourism industry, a simple press release could result in a story in a magazine or a newspaper. This will spur substantial new attention for your business, leading to increased sales over time.
Maybe you give tours around a specific city? Perhaps you run a cruise line? Or, maybe you manage a resort?
In any of these cases, press releases could make a world of difference. Use them to inform the public of new events that you're putting on, to detail seasonal deals, and to inform them of your existence.
Looking for a PR Company?
In truth, all industries can benefit from press releases. So, whether your industry is listed above or not, you should seriously consider using press release services.
Looking for a PR company to aid in creating press releases for you? e-releases has you covered. A proven press release company working in a range of industries, we'll not only write your press releases for you but distribute them to the top journalists, bloggers, newspapers, and media outlets as well.
Contact us now to get the process started!
Send A Press Release - Save 30% !