A solid marketing campaign is essential to business success, with experts recommending that companies set aside at least 10% of their annual gross income for marketing. That means if you expect to make $100,000 in 2022, then you should set aside $10,000 for your marketing needs.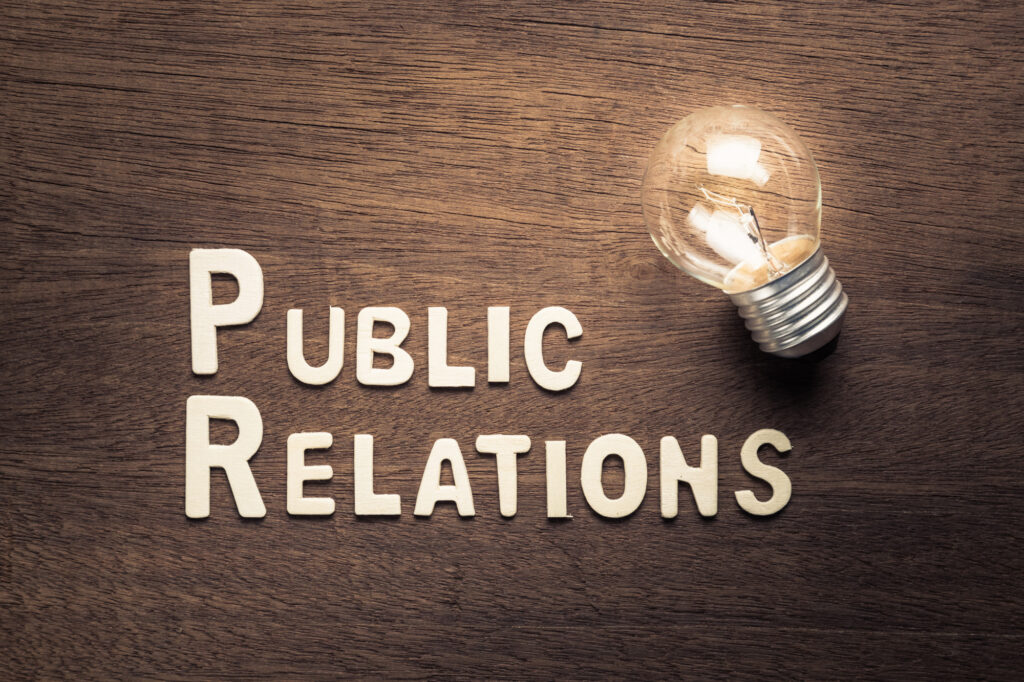 One of the most powerful tools you can have in your marketing arsenal is a well-crafted press release (PR). Press releases lend authenticity to your brand, helping you build a loyal customer following over time. But for this to happen, you need a working PR distribution strategy.
A single press release can set you back anywhere between $400 and $2,000. But if that press release doesn't reach the intended audience or convey the intended message, you've simply wasted your money.
In today's blog, we show you how to distribute a press release, so you get the best value for your money. Let's get started.
1. Use a Professional to Write and Distribute Press Releases
Effective press release distribution starts with ensuring that you have a well-crafted announcement. Your press release needs to adhere to industry-standard structure and formatting. Moreover, it should be as compelling as possible.
Consider using the services of a professional press release writing service. These agencies are knowledgeable in writing different types of press releases. They can craft a release that does justice to your objectives.
Some agencies will also help PR distribution services in their package. This helps ensure that your press release reaches the intended audience.
2. Work With Influencers and Bloggers
Another easy way to reap the benefits of a press release is to work with high-profile influencers and bloggers to distribute the announcement. Many of these individuals are always excited by newsworthy announcements and will have no problem sharing this news and discussing it with their audiences.
If you have influencers in your industry that may be interested in what you have to share, contact them directly and enquire whether to send your press release to them. Some will ask for a brief summary of your news, while others will ask for a copy of the release. Either of the two is okay as long as it helps get your announcement to a broader audience.
3. Use Graphics, Video, and Images
A press release that contains images is much more likely to be covered by the media than one that contains plain text. Video is even more effective when it comes to the odds of getting your press releases covered. That's because multimedia elements make your story more well-rounded and engaging, which makes journalists' jobs much easier.
When emailing your press release to journalists, be sure to attach the release and its accompanying multimedia. Avoid large attachments as they often frustrate recipients, with some email servers choosing to block them. Of course, these challenges aren't an issue when you're working with a professional PR writing service.
4. Use the Right Outlets
An important part of successfully distributing a press release is knowing where to distribute PR. Use a PR distribution service that provides easy access to outlets that can reach your target audience.
For instance, if your target audience matches Twitter user demographics, ensure the outlet you use offers PR publication to location- and industry-specific Twitter handles. Where your target audience is local, find a PR distribution service that targets distribution by location to local TV, radio, and print media houses.
5. Send Your Press Releases at the Right Time
Another way to optimize your press release's effectiveness is to nail the timing for sending the release. Should you release the communication immediately, or should you embargo it for a future date? On which day of the week and time of day should you release the communication for the greatest impact?
According to experts, the ideal time to send a press release is between 10 am and 2 pm on Thursday. Email open rates are the highest at this time and day of the week.
Always strive to send your press releases in advance to give journalists enough time to craft their stories and ask you any follow-up questions. If you intend the story to be covered on radio or TV, sending the press release at least a week prior is recommended. Where you wish to use a newspaper, pitch your story at least three weeks in advance, while for magazines, you need to do so up to six months beforehand.
6. Check Your Media Contact List Before Sending Out Your PR
Before you email your press releases to your media contacts, you need to check the health of your contact list. There are helpful tools that can help you verify whether the information in your contact list is up-to-date and accurate. This way, you don't send out your press release to addresses that are incorrect or no longer exist.
Regularly update your contact list, filling in any gaps that exist. There are helpful tools that can help you find missing information on the internet, such as contacts' emails on LinkedIn. As long as your contact list remains healthy, you can always be confident about your press releases reaching the intended people for distribution.
Stay on Top of Your PR Distribution Strategy
Your press releases can make a huge impact on your branding strategy, but only if these releases reach your intended audience. Using the PR distribution tips we've shared here, you can significantly boost the chances of your press releases being covered by the media and reaching as many people as possible.
Are you interested in professional PR writing and distribution services? Contact us today and learn how we can help.
Send A Press Release - Save 30% !