In the past, I've spent some time talking about the importance of training your employees to be brand ambassadors. It's important to remember that your employees aren't just there to fill a position at your company. They're there to help your company grow, and not only does that mean they need to be good at their job, it also means they need to be passionate about your company and understand how to best represent the brand.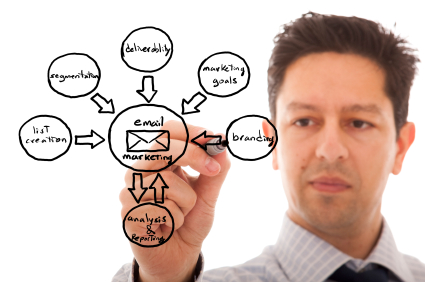 Simply put, your employees should be your best marketers. Their job performance should help you acquire and retain customers, and they should understand what role they're playing in taking your company to the next level.
Unfortunately, this isn't the case at most companies. Too many companies hire the wrong employees, have high turnover, and don't give employees the tools or information they need to truly help the brand prosper.
Here are 5 common reasons employees kill a company's marketing efforts.
1. They don't know the company's marketing goals – In the eBook All Employees Are Marketers, the author talks about a discussion he had with a senior manager at a shoe company. While the manager was on the technical side of things, he still didn't know what it was that made his company different or why people should do business with them. The simple truth is everyone at your company, from the customer service agents to the accountants, needs to understand your company's marketing goals and your brand identity. This will help them represent your brand correctly while at work and away from the office.
2. They fail to connect how their job plays into marketing – Even if an employee never sees a customer, that doesn't mean their job doesn't affect your marketing. Think about it. The customer will never come into contact with your product designers or manufacturers, but if they don't do a good job, you won't have a good product to market. Likewise, if the billing people at your company make mistakes, it could create a negative customer experience and cost you customers. Everyone has a role. Clearly define it.
3. They aren't passionate about their job – You don't want employees who view their job as "just a job." When you get a bunch of people with that attitude, you won't have employees who care about your brand, make suggestions for improving the company, or go above and beyond to do the best job every time. Find people who are passionate about your brand values and are excited to play a role in bettering your company.
4. They have no incentive for spreading the word – Employees can be a great source for referrals, but as is the case with all referral programs, you get the best results when you offer an incentive. Give employees prizes (cash or non-monetary) for each new customer they refer to you. This will help turn your employees into a team of eager marketers.
5. They don't have access to training – Ongoing training is essential for helping your employees be the best they can be at their jobs. And the better they are at what they do, the easier it will be for your company to attract and retain customers.
Are your employees good marketers for your company?
This article is written by Mickie Kennedy, founder of eReleases (http://www.ereleases.com), the online leader in affordable press release distribution. Grab your free 160-page copy of the Big Press Release Book – Press Releases for Every Occasion and Industry here: http://www.ereleases.com/insider/bigbook.html