It seems like everywhere I look, I'm being bombarded with Facebook and Twitter icons from companies who are trying to gain fans and followers. They slap these social media badges on their websites, blogs, business cards, print ads, and even TV commercials, but one thing I've noticed is none of these companies ever tell me one important thing: Why I should follow them.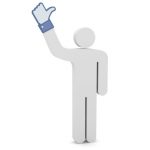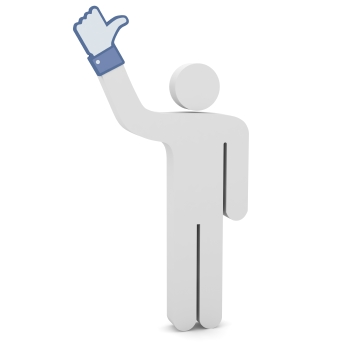 See, if you want me to follow your company on Facebook or Twitter, you're asking me to take an action (by the way, including a call to action rather than just posting a graphic of the Facebook and Twitter icons would be helpful too). And if you want me to take any action, you need to tell me why I should do it. I need to know what's in it for me if I connect with you on these social networking sites.
For example, you could say one of the following:
"Like" us on Facebook to get exclusive daily deals you can't find anywhere else
Follow us on Twitter to find out the latest news before anyone else
Become our friend on Facebook and get a FREE download of our new ebook
It's Marketing 101 really. People are selfish, and they only want to take actions that will benefit them. So, if you're asking them to do something, you need to give them a benefit-driven reason to do it.
People don't get on Facebook and Twitter so they can connect with a bunch of companies. They're usually on there to stay in touch with their friends and colleagues. You want them to become your friend, you have to earn it. You need to entice them with a strong offer…an offer they can't refuse.
And if you want them to stay friends with you, you have to live up to your promises, day in and day out, because if you don't, they'll unfriend you or stop following you, no questions asked.
So, next time you want to try to gain Facebook and Twitter fans, make sure you let people know why they should follow you.
This article is written by Mickie Kennedy, founder of eReleases (https://www.ereleases.com), the online leader in affordable press release distribution. Grab three ebooks, including My Facebook Formula, a free report on Facebook and why you should be using the largest social network for your business, here: https://www.ereleases.com/free-offer/big-press-release-samples-book/
Send A Press Release - Save 30% !