The most common function of a successful press release is to promote something significant by getting media attention. Press releases are also important marketing tools.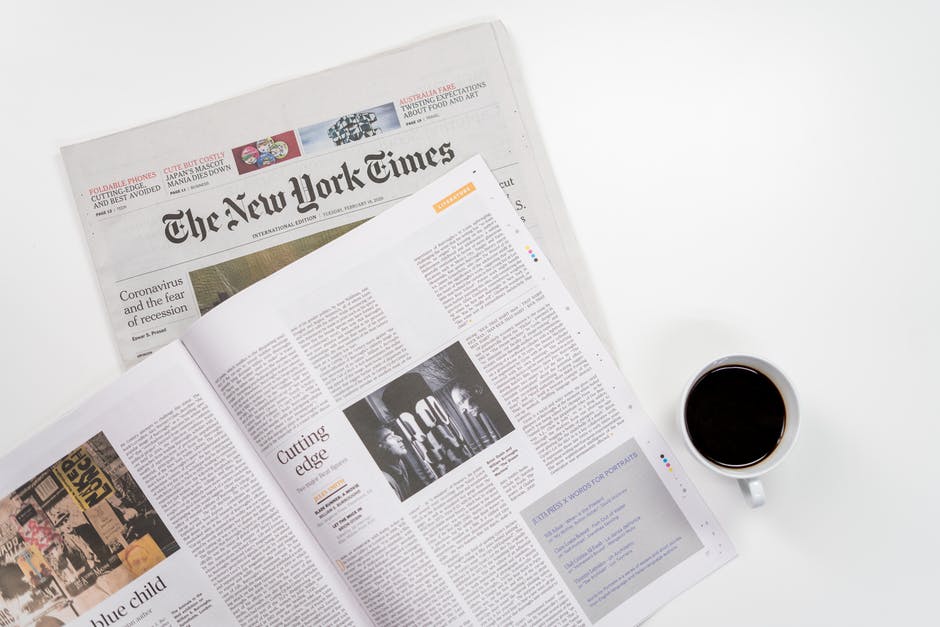 Employing a call to action (CTA) in your press release is a great way to increase traffic to your website. What's a call to action? Essentially, it's a way to tell people what to do next.
Some people shy away from using calls to action. They're concerned about appearing obnoxious and alienating customers. Or they assume customers can figure it out on their own.
You might assume if customers want more information, they'll figure out where to get it. And if they want to purchase a product or service, they'll take the time to learn how to do it.
The reality is, people need to be told what next steps to take. Even when something seems intuitive, many of us find it easier to make decisions when we have a little guidance.
What's a Call to Action?
A call to action is a marketing strategy. The purpose of this marketing strategy is to encourage members of your target market to take some kind of action.
You can think of a CTA as a sales pitch (although you would never want your call to action to sound sales-pitchy). A well-executed call to action will subtly point the way for potential clients or customers to take the next step.
Calls to action typically come at the end of marketing material, but they can show up interspersed throughout the content as well. The point is they need to be in there somewhere.
Leaving CTAs out of your marketing content will inevitably lose you potential clients, sales leads, and of course money. They really are an essential component of doing good business.
Why Is a Call to Action So Important?
As much as we think clients, customers, and leads know what it takes to get what they want, it's also important to remember how inundated everyone is with information and marketing materials these days.
A well-executed call to action is like a blazing neon vacancy sign on the side of a dark, deserted highway when all you want is a bed to collapse on. It screams "Pull over! I have what you need!"
Seriously, without a clear call to action, many users are at a loss for what to do. They end up leaving without getting what they came for. When you use a CTA, it's far more likely they'll continue to interact with your website.
Calls to action create more traffic to your website and greater levels of satisfaction for your clients or customers. It is vital that you make it as easy as possible for users to accomplish the task they set out to do.
Look at it this way. Let's say someone finishes reading a press release you distributed and there isn't a CTA somewhere near the end of it. Chances are they are going to move on to something else.
If you include a clear call to action at the end of the press release that tells them to take some kind of action (read an article, make a donation, sign up for a newsletter), it makes it very easy for them to continue doing exactly that.
How to Use Calls to Action
In most cases, calls to action get used to promote the sale of either a product or service. But, increasing sales is not the only way a call to action can benefit your business.
Certain products require time, thought, and consideration on the part of the consumer. If you're marketing with integrity, you want your customers to carefully consider the products and services they invest in.
In that case, you want to use calls to action as helpful road maps toward future sales. You might also use them to offer free consultations and estimates.
Another way to use a call to action is as a way of building your email list, increase your following on social media, or just keeping users interacting with your site.
So, how do you put a call of action in writing? Call to action phrases employ action verbs to get attention. Some commonly used CTA action verbs include "get," "subscribe," "discover," "continue," "sign up," "register," or "donate."
For the most successful application of calls to action, make sure they appear on each page of your website, every press release, and every other type of marketing material you distribute.
When you write a blog post or article, always include a CTA that takes the reader to a related article, product, service, or sign-up.
Call to Action Tips
Writing a compelling CTA isn't rocket science, but it does take some creativity. It also requires a lot of tact to incorporate it in such a way that your prospects don't feel like they're being manipulated.
There are certainly many ways to mess up a call to action, the most detrimental of which being leaving the CTA out entirely. Here are some of the best tips for writing successful calls to action for your press release.
Be Nurturing
Putting a call of action in writing requires nurturing your leads. In some cases, a direct CTA asking people to buy something is appropriate. They already know they want it, they've decided to get it, they just need to know what to click.
But in many cases, the direct approach can end up alienating people and causing them to leave your page more quickly. It's important not to try to close people before they're ready.
If you push people too hard, it's likely they won't be coming back to your site. This is why it's important to nurture people's interest and engagement first. Let them feel comfortable and give them time to warm up.
You can do this by giving your leads the information they're looking for and make an effort to form a relationship with them. Solve a problem for them.
Sometimes the best calls to action tell your readers what you do. Remember the goal is to take readers to your marketing funnel, eventually. When you show readers you have the solutions they seek, you can build their trust. 
Don't Overthink It
Keep your CTA simple, quick, and don't try to be too clever with it. The most important thing is that the intended action is very clear.
When you overthink your CTA, it tends to cloud the clarity of its purpose. Audiences get confused, think it's funny, but inevitably move on without following the prescribed action.
Say Something Valuable
The most important thing about marketing is that you offer something of value to your audience. That might be specific services, a range of products, access to resources, or information.
Remember that people come to you for a reason. They're looking for expertise and they are looking for solutions. If you don't offer something worthwhile, you'll lose both your readers' interest and their trust.
Examples of a Call to Action
To help you get started brainstorming, we've put together an exhaustive list of calls to action that are proven to drive traffic and website interaction.
Check out what we've collected and soon you'll be able to write your own! We've broken these examples down into categories to make it easier to learn how to use them.
Here are several ways to use CTAs to show readers how to purchase something. These are some of the most direct types of calls to action.
Buy it here
Donate now
View products
Order your copy
Get it here
Click here
Add to cart
Shop the look
Don't forget
Here are some ways to use CTAs to encourage readers to seek more information. If you want to give your reader more access to knowledge or give them time to make a decision, these calls to action can help.
Click here to learn more
Discover
Call now for a free estimate
Consult with us
Claim your free trial
Find out more
Read this
Go read
Go watch
Learn more
Compare to
These CTAs will help your readers sign up for something. This is a great way to build relationships and increase the number of ways you can interact with your readers.
Sign up for free
Register today
Subscribe to our newsletter
Download the app
Here are several ways to use CTAs to inspire readers to collaborate with your company. This is a great way to generate more interest in your services without being too brusque.
Let's start a new project together
Get started
Get involved
Continue
What's next
Contact us
Join us
Here are a few ways to use CTAs to spread brand awareness. The more people share your website and social media, the larger your audience will grow.
Share this
Follow us on Instagram
Share on social media
Finally, here are a couple of ways to use CTAs to direct reader donations. This is a great way to garner support for your organization and collaborators.
Give a gift
Support our sponsor(s)
Donate
There are numerous resources available to help you learn how to write clear, compelling, and clever CTAs. For more help getting your creative juices flowing, check out this free CTA button generator.
CTA Takeaways
That was a lot, so let's review! What's a call to action? Distilled to its essence, a CTA is a way of helping your target audience take the next step in your marketing strategy.
Why are CTAs important in a press release? They help drive traffic to your website and encourage your readers to engage with your content. Inevitably, it allows them to accomplish what they came to your company to do.
If you really want to boost traffic to your website, check out a professional press release distribution service.
Send A Press Release - Save 30% !