According to a survey issued late last year by PRWeb, 94 percent of PR people see value in including video with news releases. However, just 12 percent of the 1,817 respondents had actually ever tried including video in their press releases. The simple truth is that people aren't taking advantage of online video in their press releases, despite all the benefits they believe it offers.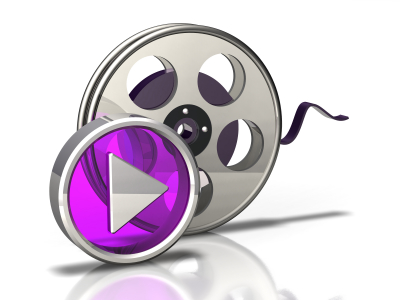 Why is that? A few possible reasons include:
Creating videos can be costly and time-consuming
PR professionals worry about publishing video that isn't "professional enough"
PR professionals are still trying to figure out just how to use video properly in press releases
That last point is one I want to focus in on today – using video properly in press releases. It's a problem I see on a daily basis. Don't get me wrong, I think video definitely has its place in press releases, but the simple truth is that most press releases I see that include video would be better off without it.
Why is that?
Video is used only to deliver more boring, meaningless executive quotes – Including video in your press release provides the perfect medium for adding personality to your news. It gives you the chance to start to build a relationship with your audience. But using video just to give more pre-written, jargon-filled executive quotes won't get the job done.
The video is too polished and controlled, making it as boring as the typical press release –I mentioned earlier that PR professionals worry about publishing user-generated video and video that isn't professional enough. However, the truth is that videos most PR pros consider "professional" and "polished" often lack personality and are boring as all get out. User-generated video content is usually much more authentic and engaging, and it even has that viral marketing appeal.
It doesn't add to the story. At best, it just repeats what's said in the press release. – Videos should enhance your press release, not rehash it. Video allows you to create deeper stories, by adding more information, demonstrating your products, including customer testimonials, engaging the user, and more. Make sure your videos truly add to the story. If they don't, make new videos or ditch them.
Other Things to Remember about Using Video in Your Press Releases
Keep these things in mind when you add video to your next press release:
The video isn't necessarily for the media to enjoy. End users and consumers will watch video if it includes useful information.
Videos can help bolster your search engine rankings, helping you get more from online SEO press releases. Make sure you tag videos properly with relevant keywords.
Keep videos short and to the point. Your audience won't spend more than a few minutes watching video.
The video doesn't have to be professionally shot, but the audio should be clear. Otherwise, viewers won't watch it.
Above all else, make sure video adds to the story. It's really that simple.
Do you use video in your press releases?
This article is written by Mickie Kennedy, founder of eReleases (http://www.ereleases.com), the online leader in affordable press release distribution. Download a free copy of the PR Checklist – a 24 point list of Press Release Dos and Don'ts here: http://www.ereleases.com/prchecklist.html