Are you a small business owner that wants to create buzz, spread the word and get people hyped up about your business and the services you offer?
If so, then here is some good news! Just because you own a small business doesn't mean you can't create some big waves in the public relations world.
Utilizing public relations is a great way for your business to become more well-known in your community, boost your sales, and create better relationships with your current and future customers.
Would you like to learn more about great PR tips and techniques you can implement for your small business? If so, then keep reading! This guide will tell you all there is to know about how you can achieve small business success through these PR tricks.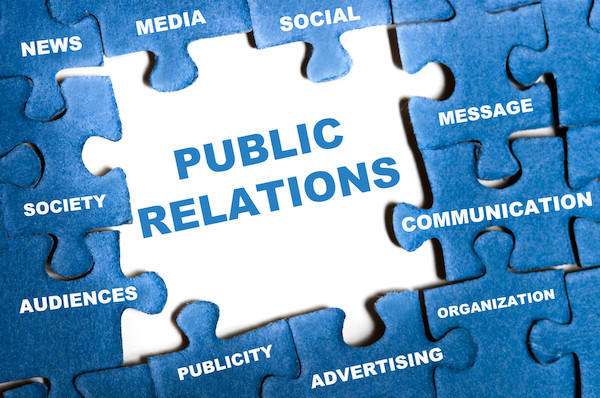 The Best PR Tips for Your Small Business
As a small business owner planning a PR campaign for their business, you need to know what your brand is, what your values are, and how you plan to connect with your audience.
Once you know what your business promotes, what values you want to display to your customers, and what platforms you will use to reach out to the community, you can begin your PR journey.
The following PR tips and advice are practices you can adopt for your small business to promote your services and gain trust with customers.
1. Form Good Relationships With the Media
Forming relationships with the people at your local radio, newspaper, and TV station can really help promote your business! Making connections with local bloggers in your community can also help potential customers learn more about your business through social media postings and word of mouth.
It's also important to pitch stories and ideas to the media whenever your business is having a special sale, event, or advertising campaign. You can send out press releases to your media contacts or invite journalists or photographers to come to your business for whatever sale or product you are promoting.
2. Hold a Special Event for Your Customers
This tip works especially great for new small businesses! Everyone loves a fun party with food, drinks, and mingling.
If you a new small business, having a grand opening event for the community can be a great way to invite people in to see your products, check out the vibe of your business, and make connections with others. Invite the media, prominent members of your community, and your friends and family!
This type of PR event is great for word-of-mouth advertising for your business.
3. Help Out With a Charity or Non-profit
Another great way to promote your business while making a difference in your local community is to volunteer your staff's time at a non-profit or donate to a charity in need.
Be sure to share the non-profit or charity's needs on your business's social media pages, promote others to help out with the cause, and document your staff helping out or giving back to the community.
4. Learn How to Write a Great Press Release
Writing a great, catchy, and informative press release is key to spreading the word about your business and the services you offer. When you send out a press release to a media outlet, there are a few things you need to remember.
First, you need to make sure to write a short but attention-grabbing headline when you are writing a press release. This will make your readers want to continue reading! Secondly, you want to get to your point early in the first paragraph of your press release. Whatever your big news is, start with that at the beginning.
Lastly, be sure to emphasize what your event or service offers to the person reading it. Do not make the body of your press release too convoluted. Make it simple and fun! If people are quick to understand what they are reading and feel like the press release is personable, you are more likely to make a connection with people!
5. Create a Social Media Plan
Another great PR tip is to create a social media campaign that promotes your small business and lets you engage with more potential customers.
In today's modern world, having an online presence as a small business is key to becoming successful. Some examples of social media PR include running a giveaway campaign for your business on social media that encourages likes, shares, and follows. Be sure to follow people online in your community and engage with their content.
You can also promote blogs from your website on your social media and encourage people to learn more about your business, as well as track social media analytics to see what your followers are liking.
Use a Press Release Service Today!
Now that you know more about the best PR tips and tricks to use for your small business, you can start promoting your business and services today!
If you would like some help crafting the perfect press release for your business, and you want to get the word out there on what you offer, then check out out what we can do for you here.  We thrive on writing press releases for small businesses, and for over 20 years we have nurtured relationship with media professionals.
At E-Releases, we are real editors working with you to create what you want. A press release is an important public relations tool that every small business owner needs. Reach out today, avoid press release mistakes, and let us help you succeed!
Send A Press Release - Save 30% !