Over 50% of all website traffic starts with an organic search. With search engine optimization (SEO), you can ensure your press releases reach prospective clients. Then, you can generate more brand awareness and site traffic than ever before.
Otherwise, you might miss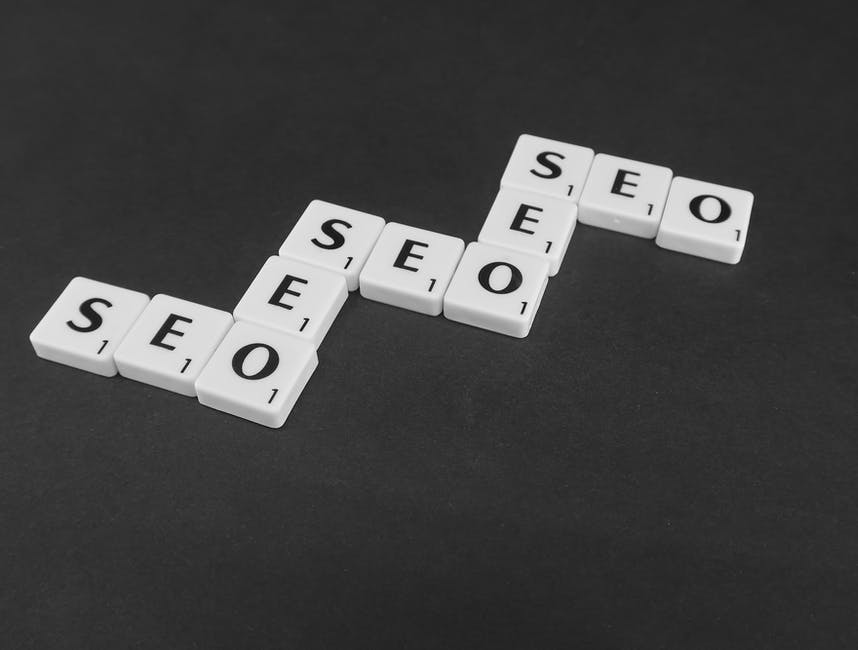 the chance to reach prospective customers online.
How can boosting SEO rankings wit
h a strong press release benefit your business? Want to learn how to boost SEO for your releases? Keep reading to discover everything you need to know.
After reading this guide, you can boost SEO with press releases without stress or struggle. Stronger rankings will help attract more people to your business. You could start generating more leads and sales as a result.
Read on to discover how to use a press release to boost SEO rankings today!
The Benefits of Press Release SEO
Before we discuss how to boost SEO with a press release, let's discuss the benefits of using PR SEO. Here are a few ways boosting SEO with press releases can benefit your brand and business.
1. Generate Brand Awareness
If potential customers don't realize your company exists, they'll never shop from your store. You could miss the chance to gain new investors, too. Learning how to boost SEO with press releases can improve your brand visibility.
Improving your brand visibility can also encourage more people to learn about your business. They can visit your website to discover your offerings. Reading your blog posts can help them discover your expertise and credibility as well.
Boosting your brand's visibility online can help brand awareness and recognition grow over time. With each press release, you'll have an easier time remaining top-of-mind.
The next time a consumer needs your product or service, they'll recall your press release and website.
Boosting SEO rankings will also ensure consumers see your website first.
You can reach the top of a search engine results page to ensure consumers view your site before a competitor's. Consumers will notice you've reached the top of the page, too.
After all, most people don't look beyond the first page of results.
With higher SEO rankings, you can remain top-of-mind to generate leads and sales in the future.
2. Gain Backlinks
One of the top benefits of boosting search engine rankings with press releases is backlink generation.
Backlinks are links that send website visitors to one blog to your content. Many businesses guest blog to generate backlinks. The more backlinks a page has, the more organic traffic it can generate via Google.
In fact, Google claims backlinks are one of its top ranking factors. Without backlinks, your rankings might not improve.
You can learn how to boost SEO by gaining backlinks. Your high-quality, informative press releases might encourage people to link to your content. You can generate backlinks organically as a result.
As you gain more backlinks, your rankings will improve. Remember, boosting SEO rankings can help more people find you online.
You can improve your rankings, generate more website traffic, and boost your business without stress.
3. Gain Referral Traffic
Improving your rankings with press releases will also help you gain more referral traffic.
A news outlet might decide to pick up your press release before sharing it with its existing audience. As people see and read your press release, you'll generate more traffic to your own website. Google will notice you're generating referral traffic.
Referral traffic can help your search engine rankings rise even more!
Learning how to use a press release to boost SEO can also encourage people to share your content.
A consumer or blogger can view your press release on their favorite media outlet's website. Then, they can share that post with their own audience. Your reach will continue to increase, leading to more brand visibility.
4. Generate Leads and Sales
Boosting SEO with PR will attract more people to your website. As more people begin visiting your website, you'll have the chance to generate more leads. You can use strong call-to-action language to convert those visitors into sales.
Your ROI will rise as a result.
How to Boost SEO With a Press Release
Now that you understand the benefits of boosting SEO rankings with PR, let's discuss how to go about it.
Start by researching your target audience. Determine what your customers or investors expect to read. Then, you can create content that appeals to their interests.
Take the time to gather keyword research, too. Determine what keywords your audience uses during a Google search. Then, choose one main keyword.
Create content with that keyword in mind (rather than stuffing a keyword into a post after the fact). The keyword should appear in the:
URL
Press release title
Opening and closing paragraphs
Body text
Image alt text
Meta description
Avoid using the same keyword too many times. Instead, sprinkle relevant secondary keywords and synonyms throughout the content.
Make sure to use an attention-grabbing headline for your press release. Otherwise, people won't stick around to read it. If people leave the press release too soon, it could cause a high bounce rate.
A high bounce rate indicates people don't have an interest in your press release. You could struggle to boost SEO rankings as a result.
Add multimedia to your press release, too. Optimize any images or videos you include. You could rank for imagery as well.
You don't have to learn how to use a press release to boost SEO alone. Instead, consider requesting professional SEO press release services. A professional agency will understand how to write, format, and optimize your post.
With their help, you can boost SEO with PR in no time.
Boosting SEO With Press Releases: Your Guide to Stronger Rankings
Don't miss the chance to start boosting SEO with press releases. Higher SEO rankings can help you reach more customers online. Then, you can generate more traffic, leads, and sales for a higher ROI.
Consider working with an experienced press release SEO agency this year. With their help, you can set your strategy up for success.
Discover our PR pricing today to learn more.
Send A Press Release - Save 30% !