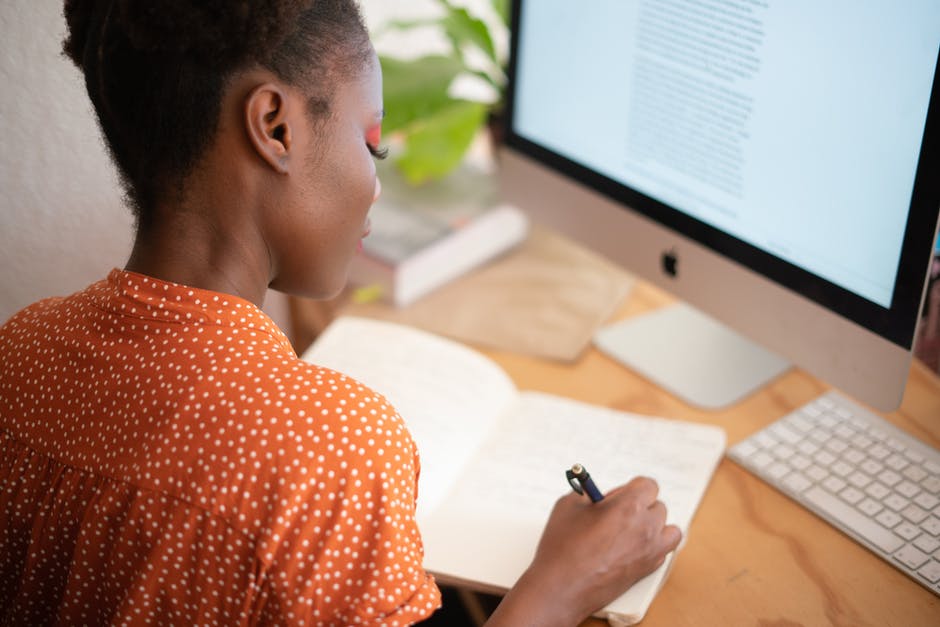 Failing to pay attention to what their competitors are doing is the reason 20% of small businesses fail. It's very likely that many of their competitors are already finding PR lists to join. They're doing this to gain a competitive advantage over other businesses.
A PR email list comprises media contacts you can send your press release. You can grow them organically or buy them from a B2B email list provider. Either way, they can help you generate publicity, build relationships, and promote your brand.
There are different PR email lists for businesses of all sizes. They give access to a database of media contacts interested in your industry or niche. Scroll down to learn about the best 11 PR services and lists you can join:
1. Kaspr
Kaspr is a tool designed for lead generation, enabling users to discover potential business clients via LinkedIn. With the Kaspr Chrome extension, users can effortlessly access the contact information of potential leads, including their LinkedIn profiles, posts, events, and associated groups.
The platform enhances data from various LinkedIn sources, including free accounts, Sales Navigator, and Recruiter. Impressively, Kaspr boasts a database of over half a billion phone numbers and email addresses, along with more than 200 million business-related profiles.
For seamless integration, Kaspr can be connected with your favorite CRM software, ensuring that data from potential leads is synchronized with other sales tools. The platform offers a range of pricing options, starting from a free tier and extending up to $99 per month, based on the number of credits and users. Notably, both the free and paid plans come with unlimited B2B email credits.
2. MegaLeads
With a rich and accurate database of USA executives, MegaLeads offers access to full-record B2B prospects' email addresses and phone numbers. As such, it serves as a reliable B2B contact database provider. You can use 200 free leads when you're new on the platform to test the accuracy and deliverability of the data.
The press release company updates its database daily, ensuring businesses access the most up-to-date contact information. It also offers plenty of targeting options. These options allow new businesses to find the right leads for their specific needs.
3. Cognism
With Cognism, you can generate leads based on specific criteria. The criteria include industry, location, job title, and company size. All emails you receive come from qualified prospects within your total addressable market.
Cognism is a global B2B data provider with a database of contact details of decision-makers at companies of all sizes. Its data is highly accurate and up-to-date, thanks to its team of experienced data scientists.
The platform integrates with Salesforce, making it easy to sync lead data from your business press release with your sales CRM. It also serves as a powerful B2B prospecting platform. Cognism offers a flat platform fee and user fees, with different plans for different contact volumes.
4. Lead411
As a sales intelligence platform, Lead411 can help your business identify and connect with high-quality leads. It lets you build targeted email lists, find contact information, and receive real-time company updates and news alerts. With these benefits, you can focus on the most promising leads.
Lead411 integrates with popular CRM platforms, such as Salesforce, HubSpot, and Pipedrive. As such, it makes it easy to sync data and automate workflows. These integrations help users streamline their sales and marketing processes and save time.
The 14-day free trial on Lead411 offers limited access to features. For the paid version, expect to spend $99/month per user. Lead411 also offers custom pricing plans for enterprise customers.
5. Lusha
With Lusha, you can find multiple email addresses and phone numbers from various sources. These sources include LinkedIn, Twitter, and public records. Lusha also integrates with Salesforce, making it easy to sync data and automate workflows.
The marketing tool allows users to test its business database for free. In addition to professional company data, Lusha also offers personal email addresses. These addresses can help when sending personalized email messages.
Lusha's free plan has five credits per month, which you can redeem for email addresses and phone numbers. After that, it costs $99 per month for up to two users. You can use this package to export contacts and get prospecting features.
6. AeroLeads
Your business can use AeroLeads to discover new prospects and enrich existing contact lists. AeroLeads offers bulk searches for over 750 million profiles. This way, you can find prospects who match your ideal customer profile in your industry or target market.
The AeroLeads Chrome extension allows you to find and extract contact information from LinkedIn, Crunchbase, and other websites. You can use the AeroLeads Pro Plugin to automate your prospecting process. It lets you send personalized email outreach campaigns to your target leads.
AeroLeads' email finder helps you find accurate and up-to-date email addresses for your prospects. It can also verify the deliverability of the addresses before you send outreach campaigns. Integrations with popular CRM platforms make it easy to sync contact data and automate workflows.
The free plan offers 50 credits per month. Paid plans cost $49 per month and offer up to 2,000 credits per month. Users also enjoy extra credits that come at a discounted rate.
7. GetEmail.io
As a powerful email finder and verification tool, GetEmail.io can help your business find and connect with the right people. It uses machine learning algorithms to crawl the web and index billions of email addresses. As such, it ensures its database is always up-to-date and accurate.
GetEmail.io offers several features to help you streamline prospecting and outreach efforts. These features include company search, data segmentation, email tracker, bulk email verification, and API integration. The platform also boasts excellent customer support, so users can always get help when needed.
With the free plan, you can enjoy up to 10 searches per month. There are several paid plans starting at $49 per month. Team plans are also available for businesses of all sizes. Investing in GetEmail.io is a step forward in efficient and effective communication.
8. Hunter.io
Also known as Email Hunter, Hunter.io helps marketers find contact details related to any domain. It suits businesses that rely on cold emailing to generate leads. Your company can use it to do bulk tasks and verify emails.
Hunter.io's person search feature allows users to find the email address of a specific person by their name and company domain. The email verification feature helps verify the deliverability of email addresses, saving time and money. With the Campaigns feature, you can send personalized email outreach campaigns to target leads.
The pricing plans on Hunter.io fit the needs of businesses. There is also a free plan available, which includes 50 free searches per month. They range from $0 to $399 and include a custom-priced plan.
9. Adapt.io
As a lead intelligence platform, Adapt.io helps businesses of all sizes find and connect with their target audience. It boasts a database of over 100 million B2B contact profiles. Pricing begins at $49 per month for 500 email searches and 1,000 email verifications.
For businesses that need more searches and verifications, Adapt.io also offers plans at $99 per month, $199 per month, and $399 per month. Key features include advanced search filtering and integrations.
Because Adapt.io's contact data is so accurate and verified, you can expect higher email deliverability rates. Adapt.io's proactive customer support can help users troubleshoot any problems with the platform. As such, it benefits businesses that want to reach the right people with their email marketing campaigns.
10. ZoomInfo
With ZoomInfo, you enjoy access to a database of contact information, firmographics, and insights. The database covers over 200 million businesses and 120 million decision-makers worldwide. Notable features include integrations, sales intelligence insights, contact enrichment, and advanced search and filtering.
ZoomInfo uses a credit-based pricing model. The model allows you to buy credits and then use them to search and retrieve contact information. The number of credits required per search depends on the type of contact information requested.
Plans start at $14,995 per year for 3 seats and 50,000 credits. For businesses that need more credits, ZoomInfo also offers several plans. These plans range from $24,995 per year to $39,995 per year.
11. DemandScience
Your business can use a demand generation platform like DemandScience to reach its target audience, generate leads, and close more deals. The platform boasts a comprehensive suite of data, analytics, and marketing automation tools. These tools enable businesses to identify, engage, and convert ideal customers more effectively and efficiently.
DemandScience offers different pricing plans to fit the budgets of businesses of all sizes. To get a pricing quote, you can contact the DemandScience sales team. Depending on the pricing plan, you can enjoy features like lead nurturing and scoring, demand generation, and email list building.
Looking for PR Lists to Join to Amplify Your Brand?
Email press releases are a great way to get your company's news in front of media outlets that can share it with their audiences. Once you find PR lists to join, you can target your press releases to specific industries and demographics. You'll also increase your chances of getting coverage.
Count on eReleases, a press release distribution service for small businesses, to build your press releases. We can help you get website traffic and better-quality customers through media coverage. Experience the difference eReleases can make for your business today by starting your order.
Send A Press Release - Save 30% !