Lack of credibility is one of the biggest obstacles companies have to overcome when doing business online. Let's face it: Customers have their B.S. detectors on full alert when shopping online as they don't want to get ripped off by some company they've never heard of. What does this mean for you?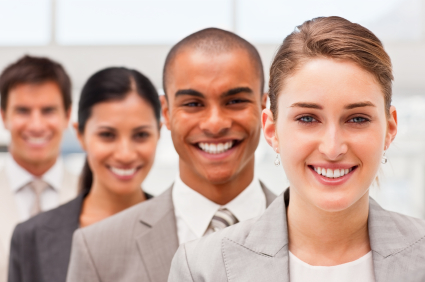 It means you need to let your audience know about your expertise. Positioning yourself as an expert enhances your credibility, and it helps customers feel at ease when doing business with you.
Of course, this leads to the ultimate question: How do you position yourself as an expert? It's easier than you might think. Check out these 7 tips for becoming an authority in your field.
1. Blog your heart out – The best (and worst) thing about blogging is that it gives everyone a voice. Of course, with so many blogs crowding the internet, you need to do something special to really stand out and make your target audience notice you. This means not writing posts that simply repeat what everyone else in your niche is talking about. It means offering a unique perspective, and incorporating your personality into your writing.

In addition to starting and promoting your own blog, you should also seek out guest blogging opportunities whenever possible. Posting on other blogs elevates your profile, and it also acts as an endorsement from the blogger who hosts your content.

2. Build a social networking presence – As you read this, conversations relevant to your expertise are taking place on social networks like Twitter and LinkedIn. Adding something thoughtful to these conversations can go a long way to creating the perception that you're an authority in your field. Just make sure you don't shoot yourself in the foot by taking the bull-in-a-china-shop approach where you try to dominate the conversation and make it all about you.

3. Host a webinar – If you don't know what it is, a webinar is basically an online seminar. Webinars are fairly easy to setup, and it's a great way to share your knowledge with the world. Audiences view the speakers at webinars as industry experts, and they'll be eager to listen to every word you say. Of course, make sure you prepare an excellent presentation that truly showcases how knowledgeable you really are.

4. Collect and post testimonials – So far, all of the tips I've offered have had to do with blowing your own horn. While that's a necessary part of positioning yourself as an expert, it can only take you so far. Sometimes, people need to hear of your expertise from a nonbiased third party. That's where testimonials can help. Customer testimonials are endorsements from satisfied clientele that let others know of your expertise. Testimonials are especially helpful in enhancing your credibility with potential customers.

5. Write an eBook – Why waste time pitching your book to publishers when you can just publish it yourself online? eBooks serve a wide range of purposes, from helping to build your email list by offering it as a free download to increasing your profile online. Writing an eBook also helps build your authority in your niche. After all, if you have your own book, you have to know a lot about the subject, right?

6. Use answer websites – Yahoo! Answers and LinkedIn are just two websites where people submit questions to the community in hopes of getting a great answer. Search these websites for questions relevant to your area of knowledge. Don't try to take shortcuts. A well-thought out, unique answer is the best way to gain recognition on these websites.

7. Contribute to industry publications – No matter which industry you're in, chances are there are trade journals and magazines devoted to it. Spend some time coming up with compelling ideas for articles that would be a good fit in these publications, and pitch your ideas to the editor. Authoring a piece in a leading trade journal can gain you respect from your peers and others interested in your field.
I'm sure there are more great tips for positioning yourself as an expert. Please leave a comment with your best advice.
This article is written by Mickie Kennedy, founder of eReleases (http://www.ereleases.com), the online leader in affordable press release distribution. To subscribe to PR Fuel, visit: http://www.ereleases.com/prfuel/subscribe/.