A website that doesn't get traffic is a useless as a chocolate teapot. Without traffic, you won't get any leads or make any sales online. It's as simple as that. Of course, not all traffic is the same, and just any old traffic won't do. What you need to focus on is driving quality traffic and getting visitors who are truly interested in your products and services.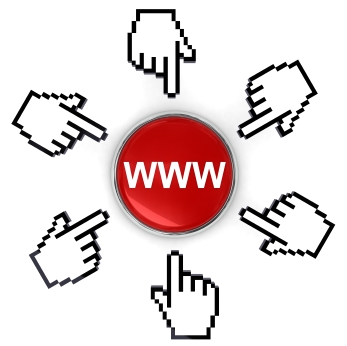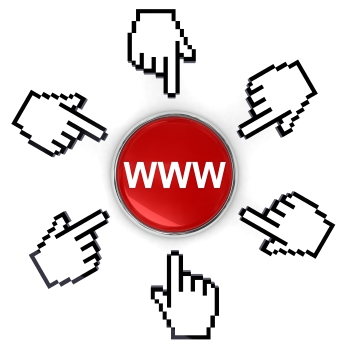 Here are 20 easy ways to get more high-quality website traffic.
1.     Optimize your website – This should be your top priority. Ideally, your website would have been built from the ground up with SEO in mind, but if not, find ways to optimize your site to grab better rankings for keywords that attract searchers who need your products and services.
2.     Distribute online press releases with links – Online press release distribution can be very helpful for driving traffic. Make sure to embed relevant links in your press releases as they can get lots of clicks.
3.     Build an active social networking presence – If you aren't on Twitter, Facebook, LinkedIn, or any other social websites, you need to get started. But remember, it's not just enough to setup an account and start promoting yourself. You have to take the time to interact with your fans and build relationships.
4.     Blog regularly – Fresh content is what gives people a reason to keep visiting your website. Blogging regularly is a great way to create new content you can promote and use to drive high volumes of traffic.
5.     Promote your website offline – Put your web address on all your offline marketing materials – brochures, mailers, business cards, billboards, magazine ads…you name it.
6.     Get into article marketing – It might be an old trick, but article marketing still works. It helps you increase your search engine rankings, and those links can also push visitors to your website.
7.     Guest blog – I've spent a bit of time on here telling you about the various benefits of guest blogging. Seek out guest blogging opportunities to raise your online profile and to get more links back to your website.
8.     Hold a contest – Contests are a great tool for building a buzz and driving traffic to your website. Just make sure you have a good prize and promote your contest well to bring people to your website's signup page.
9.     Make email marketing a priority – Email marketing still generates a very high ROI when done properly. Email is an easy way to get repeat business and to convert prospects into buyers. Make sure your emails contain links to highly-targeted landing pages on your website.
10.  Offer a free download – Who doesn't love getting something for free? Product demos, eBooks, whitepapers, and tools are just a few of the things you can offer as giveaways to attract more visitors.
11.  Include links in your email signature – If you're like me, you're constantly communicating with prospects, customers, and colleagues via email. By including your web address in your email signature, you can get more clicks.
12.  Get listed in directories – There are all sorts of business directories and niche directories online where you can list your company info and a link to your website.
13.  Join online groups – Look for small business groups, industry forums, and other online networks where you can interact with others, establish yourself as an authority, and drive traffic to your website.
14.  Start podcasting – I've already lined out the reasons you should be podcasting in the past, so make sure to check those out.
15.  Use video marketing – YouTube isn't just a source for silly videos and wasting time. Savvy businesses use YouTube to increase brand awareness and drive traffic.
16.  Buy PPC ads – Pay per click ads let you appear above the fold in the search results for the keywords of your choice. It's a very effective way to drive highly-targeted traffic to your website.
17.  Try Facebook ads – Facebook ads are inexpensive, and they can be laser-focused on the exact audience you want to see them. I've even seen some ads where Facebook will give you a $50 advertising credit when you sign up.
18.  Be a top commenter on other blogs – Blog commenting is surprisingly effective for getting clicks to your website. The key is to: comment on popular blogs, leave good comments that add to the conversation, and be among the first to leave a comment (being the 117th person to comment on a post is pretty pointless).
19.  Create an affiliate program – There's only so much you can do on your own. With an affiliate network promoting your products and services, you can get high volumes of quality traffic that converts.
20.  Buy banner ads – Banner ads can be cost-effective in some cases. Make sure you target blogs and websites where your audience hangs out.
What are some of your best tricks for getting website traffic? Share them by leaving a comment.
This article is written by Mickie Kennedy, founder of eReleases (https://www.ereleases.com), the online leader in affordable press release distribution. Download your free copy of 8 Shocking Secrets Press Release Distribution Firms Don't Want You to Know here: https://www.ereleases.com/landing3.html
Send A Press Release - Save 30% !