Sometimes it seems like writing press releases is a fruitless exercise. Usually this comes about because you've simply run out of fun ideas – which shows up in your writing! Nobody wants to read a boring press release, so yours get rejected. It's a catch-22.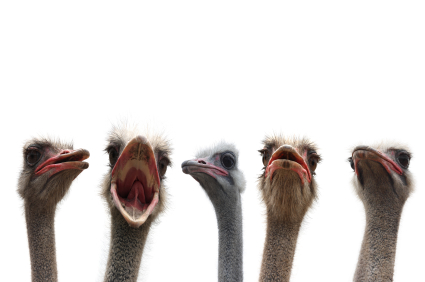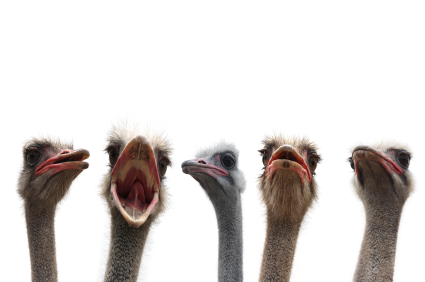 So to help with this conundrum, let's take a look at some new ideas for your press releases. These should help shake things up a bit and get the juices flowing!
1. Make Up Something Outrageous
If you really want to grab people's attention, claiming you can accomplish a crazy feat always does the trick. However, it's best to make sure you can actually perform it first so you don't look ridiculous! Really sure about how your company's custom made printers will outperform the competition? Hold a race between the two machines and see who wins! People usually flock to stories like that, where there's a chance for some thrills and tremendous success, and it's sure to get media coverage.
2. Perform a Study
For a more sensible idea, you can try to solve the world's major problems by conducting a study. If your printer business boasts how "green" it is, study how much printer paper is wasted by an office every single day. Then you can use your findings in a press release that talks about wasteful practices and tie in how great your printer is. This not only provides people with useful information, it also helps promote your product.
3. Human Interests
Almost nothing works for a story like having a human interest angle. If your audience can relate to the issue in some way, then you pretty much have them where you want them. All you have to do now is to not make the rest of the press release seem like you're selling them something.
What about your company sets it apart on a human level? How much of a struggle was it for you or the CEO to create the business and get it off the ground in the first place? Does your product inspire great levels of humanity? Any of these can work as a human interest angle.
4. Work the Seasons
It's always important to take what the weather is like into consideration. You may think it's just for folks who sell winter coats and swimsuits, but that's not true. If you're selling electronics, when do people buy them more? If it's a TV, it's more than likely at times when there's nothing else to do, like the dead of winter. If it's a portable radio or iPod dock, they should start flying off the shelves during summertime.
5. Jokes
Want to really spice up your press release? Then quit being such a stick in the mud! You may not be the office clown but someone there is. Bring them in for a humor session and try to think of a humorous angle to sell your product.
It doesn't have to be totally smart and witty, either. Generally, corny humor works very well. Think of most of the commercials on TV, and you'll realize most of them are fairly silly and goofy. That's because it works. Try not to go too crazy, but a little humor can bring in a whole new audience for your company.
This article is written by Mickie Kennedy, founder of eReleases (https://www.ereleases.com), the online leader in affordable press release distribution. Download a free copy of the PR Checklist – a 24 point list of Press Release Dos and Don'ts here: https://www.ereleases.com/free-offer/pr-checklist/
Send A Press Release - Save 30% !