Quora is quickly becoming the go-to place for folks seeking expert advice on a wide variety of topics, including public relations. There are a number of PR pros already creating great discussions and answering tough questions on the website, so it's a great place to poke around and see what others in the field are saying. Here are 20 experts to get you started.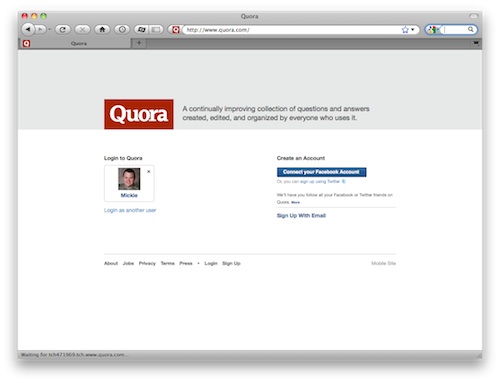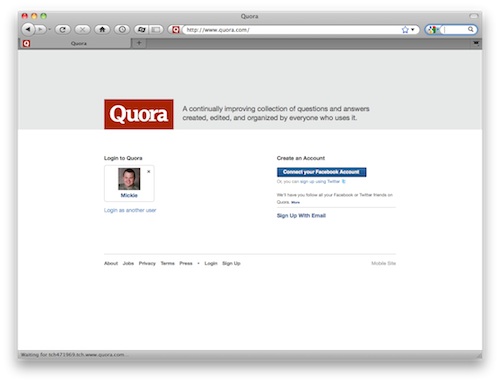 1. Elizabeth Lampert
Not just a PR pro, Elizabeth also has many years in the legal field as well. If you need advice on social media as well as what's going on in the world of law, check her out!
2. Ian Edwards
Ian is an expert on communication and Corporate Social Responsibility platforms. He's interested in improving brands and the reputations of clients around the world. He also seems to know a bit about Quora, so if you're wondering how to use it, he's your guy!
3. Christophe Ginisty
Christophe is the Managing Director of Rumeur Publique, one of the top Public Relations firms in France. He hasn't answered a lot yet, but with his expertise he is certainly one to watch for the future.
4. Eric Maillard
Managing Director of Public Relations over at Ogilvy, Eric's answers aren't just limited to social media and public relations. Also look for answers on Quora, other websites and TV episodes. He's highly active and highly followed.
5. Dave Clarke
Dave is the Communications Strategist at Churnless, a collective of web entrepreneurs and talents. They're all about companies learning how to retain the users they have, so look for him to approach questions with that mentality.
6. Kathrin Eiben
Co-Founder of "Serious Communications" outfit Round Earth Consulting, Kathrin follows just as many questions as she answers. Someone that loves to learn as well as teach!
7. Glenn Manishin
Another law/social media hybrid, Glenn covers both for businesses great and small. His short profile asks "Opinionated?" and the answer is yes.
8. Tara Wagner
Tara is a communications and PR expert with over ten years of experience. She's had small clients that were bought up by companies like Wal-mart and Google. Plus, she can point you to a great Chinese restaurant in San Fran .
9. Ben Parr
Although the Mashable magazine account was banned, several of the staff are also on Quora, including co-editor Ben Parr. Look for a fountain of info about the Internet and digital Public Relations.
10. Josh Catone
Another expert from Mashable, Josh is the Featured Editor at the online magazine. Not the most active of accounts, but one to watch for the future.
11. Vadim Lavrusik
One more Mashable. Vadim is the Community Manager and Social Strategist for the website. He also teaches journalism and social media at Columbia University Graduate School for Journalism.
12. Phil Wolff
Phil covers an overlooked piece of social software when it comes to PR – Skype. As more meetings head online, Skype gains more ground as the place to meet clients. Phil makes predictions for the future and analyzes the present.
13. Dean Bairaktaris
Not only does he have an awesome avatar, Dean also has the accurate moniker "Greatest Living American Dude." At least, when it comes to Public Relations – he covers SEO, Social Media, and Internet culture.
14. Monica Guzman
Though she has a background in journalism, Monica just started work at a company called Intersect. It's a meeting place for folks around the world to come and share their stories. I suggest following her and the company now so you can say you knew both of them when.
15. Suzanne Yada
For a more journalistic approach to things, consider Suzanne Yada. She's a blogger and a web producer at the Center for Investigative Reporting in Berkeley. She's a journalist and social media strategist as well.
16. Merredith Branscombe
If you need any advice on getting your company off the ground, seek out Merredith. She launches companies that work. Also she's a self-proclaimed geek who knows plenty about organic foods and children's books.
17. Gabriella Sannino
Speaking of geeks (or as she says, "geeket"), Gabriella is all over SEO, web marketing and content strategy. She answers questions about everything in the field and especially focuses on ways to empower women in the PR field.
18. Allen Mireles
Allen is a trainer and speaker in the social media sphere, but he's also quite well-versed in strategy. Like the rest of us PR pros, she pines for more free time to play in her garden and hang with her family.
19. Mike Volpe
Not only is Mike the VP of Marketing at Hubspot, he also co-hosts the weekly marketing podcast Hubspot TV. Mike is also very active in social media and is a top rated marketing speaker.
20. Jason Falls
Looking for a forward thinker and analyst? Then look no further than Jason Falls. Also follow him for suggestions on inspirational PR speakers to watch and marketing books to buy.
Who did I forget? Share your favorite PR expert below.
This article is written by Mickie Kennedy, founder of eReleases (https://www.ereleases.com), the online leader in affordable press release distribution. Grab three free ebooks, including the Big Press Release Book and Twitter Tactics, here: https://www.ereleases.com/free-offer/big-press-release-samples-book/
Send A Press Release - Save 30% !