Want to see what other PR agencies are doing? There's no harm in checking out the competition; in fact, it could make you realize what you're doing wrong (and right) and how to change it! Check out the following ten PR Twitter accounts to see what others are doing with their PR efforts.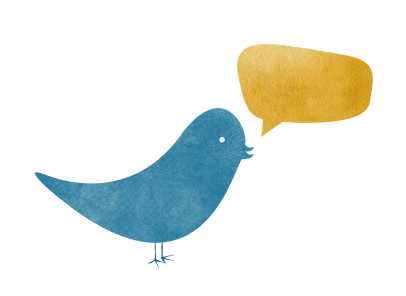 1. Taylor Strategy
Taylor is a firm that deals with consumer brands, sports, and entertainment marketing. They don't just tweet about that stuff, though – they're pretty good about posting original content including interviews and articles. Also, if you're looking for work, they post job openings.
2. The DeMoss Group
If you're focused on a niche group, make the most of it. That's what The DeMoss Group is doing! The firm covers Christian interests and causes and their Twitter account reflects that. It's a great way to see how a focused account makes the most use of its time.
3. 5W
5W is one of the top 25 PR firms in the world and their Twitter account reflects this. Case studies, great links, retweetable quotes – the works. Might as well learn from the best.
4. Coyne
One look at Coyne's Twitter feed and you can tell one thing – they're definitely not afraid of hashtags! In particular the hashtag #hotsheet is useful as they use it to show the other Twitter accounts they love.
5. Axia
While the Axia's Twitter account is solid with links, stats, and other helpful tweets, I want to point out one thing. Check out the random picture of French newscaster Melisa Theuriau, seemingly for no reason.
6. Shift Communications
PR firms are more than just one person. So why are so many accounts led by just one person? Shift Communications has changed that with their "Shifters" feed that lets you see multiple employees at once. Since the firm is "employee owned" this only makes sense.
7. Edelman
Edelman is the world's largest PR firm, so you wouldn't assume their website would be a mess (but it is). However, the Edelman Twitter account is a different story, with multiple posts per day, though not a ton of conversation.
8. Barokas PR
If there's any doubt Barokas is in the isolated northwest, their slogan "PR minus the BS" should be a good clue. They even have a page on their About section detailing "who they're not." Their Twitter account isn't as prickly, though, covering issues in tech and geek culture.
9. Text100
Want to smile? Check out Text100's Twitter and you'll be forced to. Whoever runs their feed is constantly in a good mood or is great at faking it. Smilies, exclamation marks, and positive thoughts galore – luckily, there's also a lot of great PR info.
10. SparkPR
If you're going to call yourself "the leading social media and tech PR firm" you'd better bring the heat on Twitter, right? There are some significant lapses of time on SparkPR's account from time to time but when they do post it's usually something helpful and insightful.
How do your Twitter efforts stack up to these accounts?
This article is written by Mickie Kennedy, founder of eReleases (https://www.ereleases.com), the online leader in affordable press release distribution. Grab three free ebooks, including the Big Press Release Book and Twitter Tactics, here: https://www.ereleases.com/insider/freebooks.html