For public relations professionals, preserving a client's privacy can be difficult when you're also trying to cater to the needs of your press contacts. Recently, my employer changed its guidelines regarding how much access clients will have to our products. Our company produces research related to investments; until recently, any media outlet that asked had wide-ranging access to the data we produce. And when it came time to explain the decision to my list of press contacts, the explanation was as difficult as the decision.
As an ex-journalist, free access to its products and/or data certainly simplified the process of writing about a company. The trade-off was that public relations spokespeople for these companies were often featured in the resulting articles. So I know how it feels to have that sort of access — and those sound bites — suddenly yanked away.
Before we decided to institute the recent change, I spoke to a couple of friends who have worked in public relations for companies that sell data and research. They agreed that it was better to limit access and "push" research and data to the media when there is a story, as well as provide custom data to journalists who request it. This way, we control the public flow of our data and research and ensure that our customers are served first.
We certainly weighed the consequences of our decision before making it. The worst-case scenario is that we upset some journalists and their organizations and won't be seeing any ink from them in the future. There's not much we can do if that's the case, but again, serving our clients matters most.
I don't know what the best-case scenario is. I guess it would be that I continue to get calls from the journalists who no longer have access.
In the end, we had to balance the need for generating PR with the need for serving our clients. We can still generate PR without providing free access to the media, but we can't serve our clients if we're doing something that devalues our product.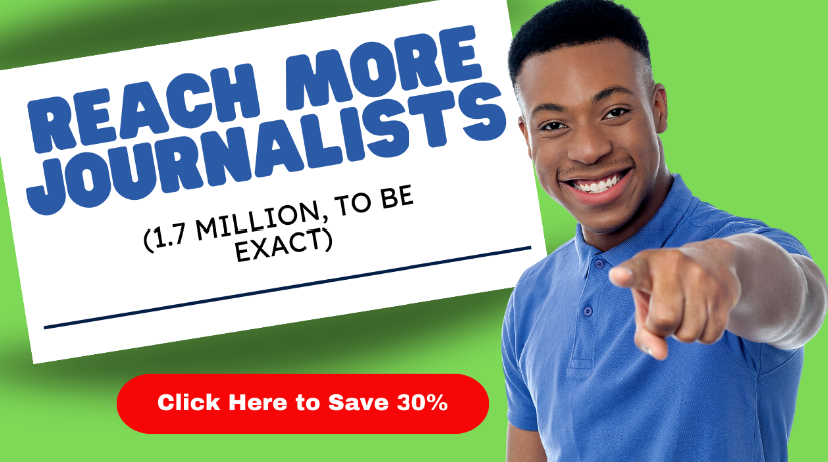 While I was contemplating my decision on how to handle the media, I watched Boing Boing (http://www.boingboing.net) try to handle the media and, more important, the public in its own way.
The group blog, which began life as a zine 20 years ago, has attracted a fervent audience over the years. Links from the site bring big traffic and attention to various writers, artists, musicians, companies and causes.
Last week, word spread that Boing Boing had removed all references to a sex columnist named Violet Blue, who had also contributed one post to the site last year. I first read about the news on one of the Los Angeles Times' blogs. Blue was mystified as to why she had essentially been deleted from Boing Boing's history.
As is the case with many things these days, the incident turned into the topic of the week on many blogs. Boing Boing garnered its fair share of detractors and supporters, but the people behind the site refused to comment on the matter when asked by the media and did not acknowledge it on their own blog for a few days.
When Boing Boing did decide to address the situation, it did so in an enigmatic way. The writers refused to discuss why they banished Blue, but did say that it had something to do with her behavior. What that behavior is no one knows. The writers also noted that they had eliminated Blue from the Boing Boing world over a year ago and did so quietly because they did not feel that publicizing the decision was the right thing to do because, well, it's nobody's business as to why they're mad with Blue.
I spent a few hours reading the comments on Boing Boing and other blogs. What struck me was that there were a lot of people saying they felt Boing Boing was engaging in PR, or worse, not using PR effectively. They threw around terms like "corporate speak" and "censorship," and some said that Boing Boing had lost its credibility.
There was probably a better way for Boing Boing to handle the situation. However, with not knowing the facts behind Blue's banishment it's difficult to say what strategy could have been employed.
What is clear is that Boing Boing had to balance its own interests versus those of its readers and the curious public at large. Boing Boing had to protect its image, but also protect the reason for what the writers obviously feel is a very personal decision. Boing Boing shunned the media, hoping the issue would blow over. Of course, it did not, and the Boing Boing crew did what it thought was best by giving only part of the story.
Public relations, as these two incidents show, is a balancing act, and a delicate one at that. There's no magic potion to help you figure it out. Sometimes you've just got to go with your gut. You won't always be right, but if you can walk away feeling that you've done your best to protect your brand, company, client, etc., then you can do no wrong.
This article, written by Ben Silverman, originally appeared in PR Fuel (https://www.ereleases.com/prfuel), a free weekly newsletter from eReleases (https://www.ereleases.com), the online leader in affordable press release distribution. To subscribe to PR Fuel, visit: https://www.ereleases.com/prfuel/subscribe/.
Send A Press Release - Save 30% !