Press releases. We write them in an attempt to capture the interest of overworked journalists. If we do a good enough job (and with a little luck), they'll pick up the story and run with it.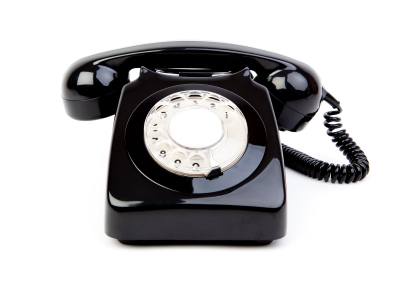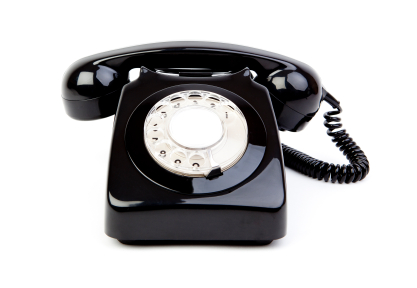 But is a written press release the only way to go about it? Is there anything we can do to supplement our PR efforts? You bet.
Pick up the phone.
That's right. Even in this day and age where email and other forms of cyber communication have practically taken over "real life," the fact is that your telephone may just be the best means available for you to get that press coverage you desire. Here's why:
It helps you stand out – Consider this: those journalists you are so desperately trying to reach with your press release are sorting through countless emails and PRs a day. What's the likelihood that yours will pop out at them? Now, what if you picked up the phone and gave them a call, alerting them of the newsworthy events you've sent over? Suddenly, your news is popping while the rest is just sitting on their desk.
It gives you "face time" – Okay, not literal face time. But when you get that reporter on the phone it's just you and them. The reporter isn't skimming your release while looking at other emails and surfing the web and answering phones. No – they're talking to you and you only. You have a few seconds of their undivided attention to make your pitch. The odds just tilted in your favor.
It helps you form relationships – Who is the reporter going to remember tomorrow – the person who emailed a release or the person they exchanged conversation with over the phone? Seems obvious, doesn't it? Talking with someone builds relationships. Simply sending a release does not. Phone calls can be the gift that keeps on giving, so to speak.
You get instant feedback – Want to know if you are wasting your time? When you talk to the reporter, you'll know within minutes. If they aren't interested, they'll tell you. If they want more information, they'll ask. All right there, on the spot. This instant feedback allows you (and the journalist) to make the most efficient use of time.
Sure lots of people are reluctant to pick up the phone. What if you freeze? What if they're annoyed? Look – put all that out of your mind. Pick up the phone and make the call. Worst case scenario, they aren't interested. Best case scenario, you just won yourself some free press!
This article is written by Mickie Kennedy, founder of eReleases (https://www.ereleases.com), the online leader in affordable press release distribution. Download a free copy of the PR Checklist – a 24 point list of Press Release Dos and Don'ts here: https://www.ereleases.com/free-offer/pr-checklist/
Send A Press Release - Save 30% !