I sent an email yesterday welcoming customers of a company we just acquired. It included a staff photo welcoming these customers (see below). I followed up today with an email asking for customer feedback. I got it.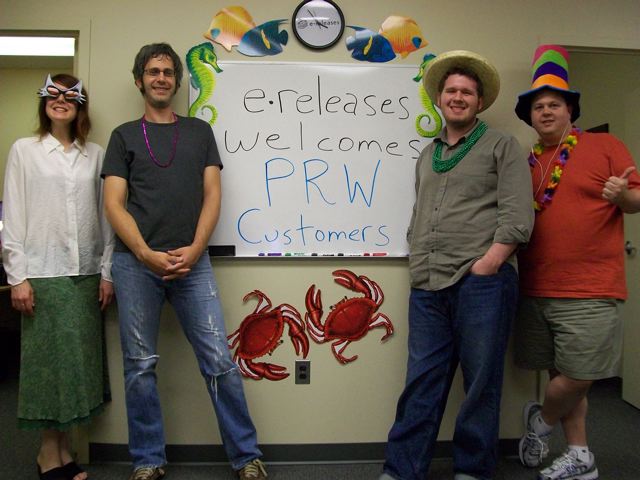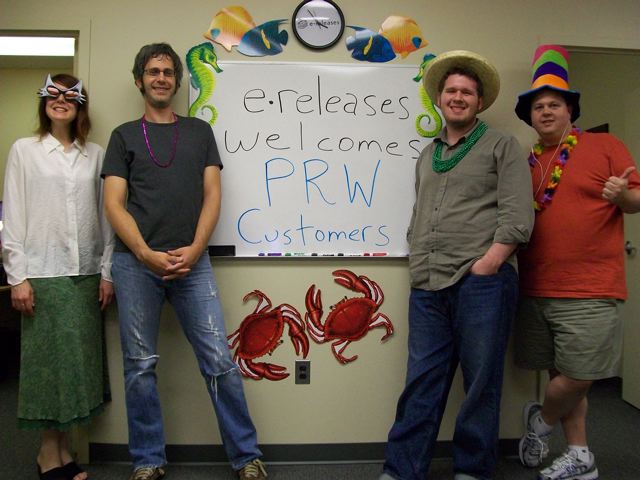 Paula Raeburn CAE of Florida Aviation Trades Association wrote:
I did receive it and it is difficult to take you seriously. Our professional association expects more from the folks we deal with. No need for suits and ties, but would I want any of these folks writing a press release for me? My answer: no. I understand you were trying for the humor, but it was lost on me.

I called Paula and spoke with her briefly. She immediately recognized me. That's important. Just yesterday, Paula didn't know who I was in the world. Today, she knows who I am just by saying this is Mickie Kennedy. I don't want to discount her opinion. Her email was an honest response and I respect it. I used the time on the phone to get her perspective and share my own.
This is the email I didn't get to send her as we discussed many of the details. I asked her if I could send her email and my response to my own lists. She agreed. Here's a secret: I like Paula and believe that in time, I might turn her around. If not, she remains a great person who just happens to disagree with how I market.
My response:
Thanks for the comments Paula. I strongly disagree but understand where you're coming from.Our humor and humanity has been the thing that has helped us reach and keep customers. We're real people, trying to establish real trust over a distrustful medium — the Internet.

The staff photos with funny hats reach people in a way that a website, a pamphlet, postcard, and even email have not. We send a funny staff photo personally welcoming each new customers.

At times, we receive reply emails from more than a third of our new customers acknowledging or thanking us for the welcome. You cannot buy those numbers or metrics. They only come from one person being genuine and engaging to another human being.

We don't have Amazon dollars for branding and need to differentiate ourselves in a marketplace in which many uneducated customers believe press releases should be free and can be generated using an automated script. For us, these pictures and emails work. We will rub some people the wrong way. That's inevitable. However, in the end, these gestures — including my blog — have helped eReleases establish trust.
Playing it safe and professional is great if that is what is acceptable in your industry. However, how do you stand out in a crowd, especially in an industry where you are expected to engage with people (media and clients) and make an impact at the same time?
If you're looking for safe and professional, the yellow pages are filled with struggling PR firms ready to spend tens of thousands of dollars. eReleases has and will always be about giving clients the biggest bang for the buck. No apologies — fireworks and party hats come with the job.
What is the image you want projected to prospects and clients? Is eReleases going too far? Comments welcome below.
This article is written by Mickie Kennedy, founder of eReleases (https://www.ereleases.com), the online leader in affordable press release distribution. To subscribe to PR Fuel, visit: https://www.ereleases.com/prfuel/subscribe/.
Send A Press Release - Save 30% !