I've said it before, and I'll keep saying it over and over until the day I die. If you want your press release to truly succeed—if you want to set yourself up to have the absolute best chances to reach the masses—then you need to get in good with the journalists. Blindly approaching and soliciting them simply will no longer work. Thanks to the communication barriers recent technology has demolished, everyone and their mom is inundating these journalists with pitches on a daily, no hourly … no secondly basis. If that's even a word … well, you get the idea.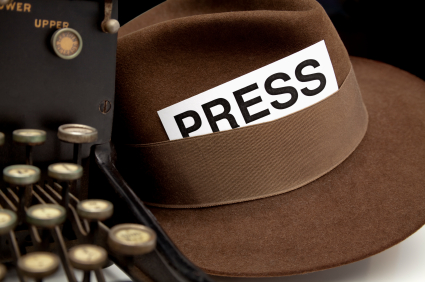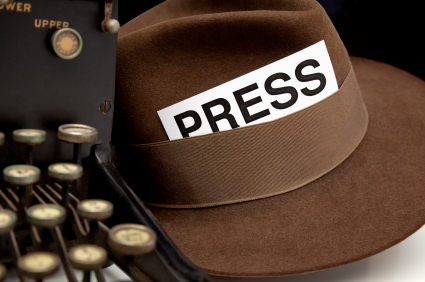 However, that doesn't change the fact that journalists are still some of the most influential people in the world. And now in the 21st century, we need to add bloggers to that category, as there are quite a few who reach just as many people as traditional journalists. And of course, you have those who fall into both categories, blurring the traditional lines of what a reporter actually is.
So how can you win them over?
Network. Step 1. While some people deny the power of networking and find it a waste of time, you just have to step out there and start meeting people. Friends of journalists, bloggers, and the journalists themselves. Whatever it takes. Just don't be creepy about it. Luckily, social media offers a great, non-invasive means of doing this. Just don't come on too strong.
Be the authority. Journalists are always looking for someone who is an authority on the subject they are covering. That said, you need to become a well-known authority in your field so that when they need to discuss some goings on in your industry, you can be a legitimate source. You can start this now by building your own industry-related blog, setting up lectures at a local university, and trying to get articles published in industry magazines or journals. For more idea son setting yourself up as an authority, check out The Four-Hour Work Week.
Piggyback. Did the reporter recently write about something related to your business? Perhaps a product or event? Add your two cents. Contact them with a new point of view or opinion on the topic that maybe introduces a new, noteworthy angle.
Fill the hero role. Every journalist wants to report on a hero. Can you or one of your consumers be that hero? Did you help someone? Were you affected by something that occurred in the news? Tell the journalist about it.
Stay on top of the news. To do any of these things, to fill any role for a journalist, you have to stay on top of what they're reporting on. So follow them closely. Know their beats and engage in their online conversations.
Play the local angle but don't get stuck on it. Is there a big national story going on right now that affects you in some way on the local level? Call up the local reporter. They love to get that local twist on national news. For example, perhaps we just got a report that unemployment rose. However, you just created new jobs through your new product. Local boy makes good. Just be careful that you don't get stuck on that mentality. Sometimes you might want to be the national angle yourself!
Help them out. Journalists need sources. Whether it's you or someone else, get them in contact with people who can help their job flow a little more smoothly, and you'll be on their good side in no time.
How have you connected with journalists and gotten on their good side?
This article is written by Mickie Kennedy, founder of eReleases (https://www.ereleases.com), the online leader in affordable press release distribution. Grab your free 160-page copy of the Big Press Release Book – Press Releases for Every Occasion and Industry here: https://www.ereleases.com/free-offer/big-press-release-samples-book/
Send A Press Release - Save 30% !