Last year, Facebook introduced Instant Articles to get their toe in the publishing game. They also wanted to offer an option for faster downloads and better displays of content, which meant having the content open directly in Facebook's app, instead an outside website. It started as a beta test with a few large publishers like National Geographic and Buzzfeed, and last month Instant Articles opened to everyone with a Facebook page.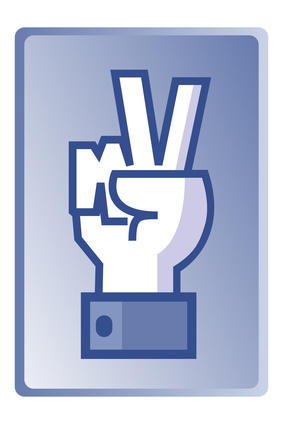 There were concerns originally that utilizing Instant Articles meant they would lose control of the design of their content and advertising and that Facebook's algorithm would favor Instant Articles over traditional posts. They were also concerned that Facebook would demand a larger share of their ad revenue. However, Facebook allowed publishers to include more ads with their content and to share sponsored posts as Instant Articles, without taking a larger percentage of revenue.
Instant Articles is a great way to share your content. Faster download times means that visitors are less likely to click away from your content and more inclined to read it fully.
In order to take advantage of Instant Articles, there are several things that you'll need to do. Let's take a look at each step:
Facebook Page and App—In order to use Instant Articles you will need a Facebook page for your company or organization, as well as the mobile app so that you can view your articles. Users viewing articles on a desktop are sent to the company's website as before.
RSS Feed—Your RSS feed of your content will need to display the full text of your articles and, if using WordPress, will need to show 50 articles at a time per Facebook's requirement.
Facebook Instant Articles Plugin—Your site will need to use the Instant Articles plugin, already available for WordPress (self-hosted) users. You can also use the PageFrog plugin on WordPress, which supports Google Accelerated Mobile Pages. For other platforms like Medium and Tumblr, you will have to wait and see whether they decide to optimize for Instant Articles. For Joomla or Drupal users, the extension hasn't yet been developed.
50 Articles—Facebook requires a minimum of 50 articles for submission to Instant Articles, which is why WordPress users must change their settings to show 50 at a time.
Facebook also gives you clear directions here as to how to get started. Overall, Instant Articles is a success and has become a model for Google and Apple as they continue to develop content hosting answers of their own. Remember to take a look at your metrics and insights to track your mobile traffic to see how it is working for you.
Have questions on Instant Articles? Share with us in the comments.
This article is written by Mickie Kennedy, founder of eReleases (https://www.ereleases.com), the online leader in affordable press release distribution. Grab three ebooks, including My Facebook Formula, a free report on Facebook and why you should be using the largest social network for your business, here: https://www.ereleases.com/free-offer/big-press-release-samples-book/
Send A Press Release - Save 30% !