Think your press release isn't getting noticed because reporters and editors just don't care about the story? You may be right – but you also might be mistaken. Your poor title could be all that's standing in the way of your success. The wrong title could not only confuse the readers but also give them the wrong impression about your business as a whole.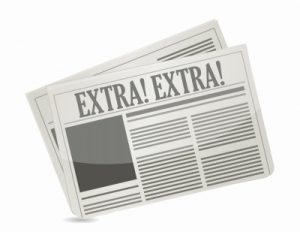 It's definitely a good idea to take a closer look at your titles, even ones attached to successful press releases. Titles are the first thing readers see and not taking them seriously means you might be unintentionally restricting your audience. There are several things you could be doing better to really rope people in. Here are a few tips.
Establish a Narrative
The biggest thing to keep in mind when coming up with a title is that your story is way more interesting to you than anyone else. You think it's the best story since, well, anything, but to everyone else it ranges from "huh, interesting" to actual interest. But even the most interested reader won't be as invested as you are.
So it's important to establish a narrative that will make people quickly pick up the paper or magazine or whatever. More than an announcement, they want a story. Why is the story interesting? Is it because you released a new product or that the product has the potential to make users' lives easier?
Inspire Emotion 
The last thing you want to happen with a press release title is for your readers to see it and yawn. Sleep or boredom is not what you want associated with your company (unless you're a pillow company, I guess).  You want to inspire some real emotion in your readers.
Now that emotion can run the gamut from humor, to fear, to genuine euphoria. As long as you're going for something other than "check out this somewhat interesting thing" you have a chance. So while "MegaCorp Releases New Product" is informative, "MegaCorp's New Pizza Cutter Could Save Your Life" inspires some real emotion.
Use Any Data You Have 
Do you have any solid research or percentages you can share? They might not be just amazing for the actual press release; they could also work with the title. Something like "47% of Pizza Cutters are Fatally Flawed" will get people's attention pretty much no matter what. Of course you have to have the meat to back it up, but you can almost guarantee a shocking title like that will make people at least give you a chance. Don't waste good data!
Write It Last 
I use this rule for almost everything I write. You never know exactly what's going to happen with your writing before you start. A press release about your new pizza cutter could quickly turn into one about how you're saving lives by putting out a new non-deadly version of the tool.
By writing the title first, you might end up restricting your thought process and writing evolution. You'll be more inclined to keep your ideas to a set box rather than feel free to go off on tangents or try out new ideas. Save it for last and see where things go instead.
What's the best press release title you've ever come up with?
This article is written by Mickie Kennedy, founder of eReleases (https://www.ereleases.com), the online leader in affordable press release distribution. Download your free copy of the Beginner's Guide to Writing Powerful Press Releases here: https://www.ereleases.com/offer/beginnersguide.html