You spend a lot of time and money trying to get earned media. It's a never-ending war filled with constant defeats in battle. But when you finally do receive positive media coverage, it's a great feeling, right? What a lot of people don't realize, however, is that your work isn't finished. Now, you need to capitalize on your coverage to squeeze as much out of it as you can.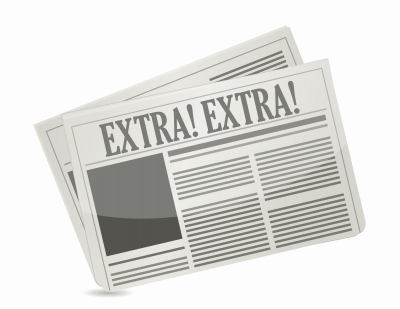 Once you've received press coverage, do these things:
Share the heck out of the story—Mission #1 is to drive as much traffic to the story as possible, and one of the best ways to do that is by sharing it with your fans and followers on Facebook, Twitter, LinkedIn, Google+, and any other social networking sites you might be a member of. Make sure to share the story at different times to help make sure as many people see it as possible.
Link to it in your news room—In my list of 9 things to include in your news room, "links to media coverage" was #7. Including links to any stories you've been featured in helps increase your credibility and it also provides other reporters with valuable resources to work with in the future.
Blog about it—A complementary blog post is always a good idea whenever you earn media coverage. You can provide an overview of the story with a link to it and maybe even include any information that got left out.
Track the spread of the story—Once you get press coverage, there's a good chance that other outlets might pick up the story and run with it. People will also likely be sharing the story across social media. Track the spread of the story so that you can get a better idea of how much of an impact the initial coverage is really making.
Follow up with the reporter, but don't become a pest—Don't just ignore the reporter who covers your company. Follow up to help keep the relationship growing. Let the reporter know what you've been doing to promote the story, and of course, thank him or her for their coverage. This reporter could likely become a very important contact for you going forward, but a word of caution: don't become a pest. Don't bombard the reporter with pitches on a daily basis, especially irrelevant ones. You don't want to blow this opportunity to become a go-to source.
Is there anything else you'd add to this list? Share your thoughts by leaving a comment below.
This article is written by Mickie Kennedy, founder of eReleases (https://www.ereleases.com), the online leader in affordable press release distribution. Grab your free 160-page copy of the Big Press Release Book – Press Releases for Every Occasion and Industry here: https://www.ereleases.com/free-offer/big-press-release-samples-book/
Send A Press Release - Save 30% !