In 2010, companies will spend $935 million on social media marketing. By next year, social media marketing is expected to be a billion dollar industry. Simply put, companies are jumping on the social media bandwagon expecting big results. They think social media marketing is the future, and they believe it's the best way to connect with consumers and join the conversation.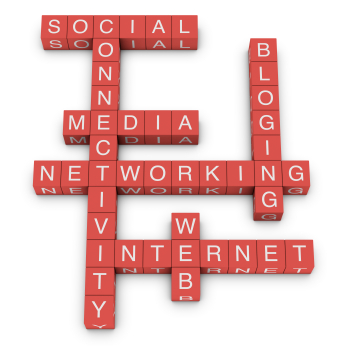 If you own a business, there's a good chance you're spending a lot of time and money on social media marketing too. You're probably blogging, Tweeting, sharing on Facebook, and trying to create viral campaigns to build a buzz around your brand.
That's great. It really is. And if you do it properly, social media marketing really can yield some pretty remarkable results. But when is the last time you actually stopped and graded the effectiveness of your social media marketing campaign? Do you even have any criteria for grading it? Benchmarks to stack it up against?
Probably not. And that's the biggest problem with social media marketing. Too many companies are so eager to "join the conversation" that they don't even think about what they're really doing. They have no goals. They have no direction. They just Tweet away and hope for the best.
The sad truth is most companies aren't getting anything from their social media marketing efforts. They like to think that because they have some followers and maybe get some blog traffic that they're getting results, but can they prove it? Are these even good metrics to use?
The Importance of Setting Goals
What's the purpose of your social media campaign? Be specific. Don't say to "engage consumers" or "join the conversation." Those are generic, meaningless statements that will lead to you wasting a whole lot of time and having nothing to show for it.
You need to set specific goals for your social media marketing campaign. Examples of goals could be:
Generate XX number of quality inbound links
Increase search engine rankings by XX places
Get featured in more stories
Improve customer satisfaction rate
Increase sales by XX%
Increase positive brand mentions by XX%
You get the idea. You need to set specific goals so that you'll have something to work toward. This helps to ensure that you aren't just wasting time on social media. This way, everything you do is done with a specific purpose in mind.
Measuring the Performance of Your Social Media Campaign
Once you've set specific goals for your social media marketing campaign, measuring your results is actually pretty easy. For example, if you wanted to increase your search engine rankings, you could easily compare your rankings before and after to see if there have been any improvements. Same goes for any goal you set.
Of course, social media marketing does take some time. So, when measuring your campaign's performance, it's important that you actually give it time to work. You aren't going to see results over night. It takes consistency to achieve your goals, and it could take months.
On the other hand, you have to know when to realize that your efforts just aren't working. There's a very thin line between giving a marketing campaign time to work and giving an ineffective campaign too much time. It's a balancing act, and sometimes, you just have to trust your gut.
So, how do you measure the effectiveness of your social media efforts? Share your best tips by leaving a comment.
This article is written by Mickie Kennedy, founder of eReleases (http://www.ereleases.com), the online leader in affordable press release distribution. Download your free copy of 7 Cheap PR Tactics for Success in Any Economy here: http://www.ereleases.com/7cheaptactics.html