2016 Nonprofit Semi-Annual Sale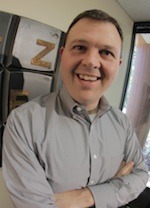 My nonprofit customers have been asking why don't we offer a semi-annual sale for them. Now we have!
All nonprofits must be recognized by GuideStar and be the named source of the press release.
Lock in Lower Prices for Up to Two Years
You can lock in amazing savings through
our Nonprofit semi-annual sale. These packages are based on enhanced press releases: two extra target categories (total of four) and two additional blocks of extra words (up to 700 words per press release). Each press release has a retail value of $799 based on current $399 Newsmaker base price.
Best,
eReleases.com Announces Its Special Semi-Annual Sale
5-Pack:
$4,245

Just $1,245 – that's $250 a press release!
10-Pack: $8,490 Just $2,390 – that's $239 a press release!
25-Pack: $21,225 Just $5,475 – that's $219 a press release!
50-Pack: $42,450 Just $9,950 – that's $199 a press release!
* Writing can be added at any time over the next two years for $300 $150 for each press release.
PR Newswire currently charges $970 for a national distribution of a 500 word press release. eReleases cost? $399.
You will not save money going directly to the newswire. Depending on word count, our prices are 45-70 percent cheaper than going directly to the newswire. That's a difference our competitors can't match.
In fact, the cost of a national press release distribution through PR Newswire jumps to $1,360 for a 700 word press release. Your cost drops to as little as $240 a press release under this deal.
Worth Noting
1. These press release credits are good for a full two years (24 months).
2. Receive a 50 percent discount on additional features like: extra words, extra targets, writing, and international distribution.
3. This offer is available for a limited time.
4. You do not need a press release to order. Order the credits today and use any time over the next two years.