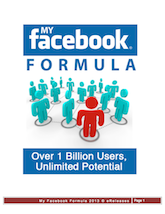 Tap and engage the enormous social community of Facebook for your marketing efforts.
Chapters include:
My Facebook Marketing Plan
Creating a Page
Promoting Your Page
Power of Facebook Groups
Facebook Events
Direct Advertising on Facebook
Also features how to test, measure, and optimize your Facebook campaigns.
Download Free Report
Please make sure to enter your correct email address so that you will receive your free report.
About Us: eReleases offers access to the national newswire used by Fortune 500 corporations at a fraction of the cost.
We deliver personal service and exceptional value to every customer, every release, at every price point.
We respect your email privacy.