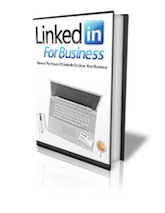 This 58-page whitepaper contains the following topics on LinkedIn:
Making a Business Page
Page Optimization and SEO
Backlinks to Your Site
Driving Traffic to Your Site
Business Tools
Marketing and Advertising
Group Emails and Warm Calling
LinkedIn Groups
Setting Up Groups
Download Free Report
Please make sure to enter your correct email address so that you will receive your free report.
About Us: eReleases offers access to the national newswire used by Fortune 500 corporations at a fraction of the cost.
We deliver personal service and exceptional value to every customer, every release, at every price point.
We respect your email privacy.