Including Forbes, Wall Street Journal, the New York Times, Washington Post, ABC News, Fast Company, Inc. magazine, Good Morning America, Numerous TV, and Radio shows, Trade Publications, and More
Make no mistake about it – press releases are a proven and tested strategy that can outperform every other marketing investment and generate premium, loyal prospects who want to do business with you, instead of "shopping around."
For instance, SMARTSTART coach Linda Lopeke saw traffic increase more than tenfold. "We are still getting customers months later with no further effort on our part," she says.
Likewise, Hunaid Baliwala from COMPANY doubled his website traffic in X weeks.
Here are Six Reasons Business Owners Everywhere are Turning to Press Releases
Exceeds the Returns of Paid Advertising
Paid advertising works through the raising of bids as more competitors join, increasing costs and making what is affordable today just break even or lose money tomorrow. Press releases are tried and tested to work over the long term.
Premium Leads
Most customers who visit your website after seeing you in the media don't price shop. They want to do business with you, because you have a greater degree of authority, and therefore tend to be the most loyal and profitable.
Premium Leads
Press releases are very simple and won't eat up your day. They can be executed simply and easily – without needing to pay thousands of dollars monthly for a Facebook or Google ads manager.
Easy to Test
You can quickly gauge the response of your press releases, and determine what works and what doesn't – so you can invest your marketing dollars on the best response.
Builds Authority
And not just via the press you get – you'll be able to use this authority across every single marketing and promotional activity including your website, brochures, business cards, Linkedin profile, and email signature to become the go-to business in your industry.
Boosts SEO Results
It's perhaps the most effective way to generate high-quality backlinks for SEO, and boost web traffic.
Yes, it's true. In terms of sheer bottom-line profitability and potential, press releases are the absolute best weapons most business owners can have in their marketing arsenal. And…
It's Easier Than You Think to Get Picked Up by Key Publications
Hunaid Baliwala is a case in point. He received media pickup on ABC, NBC, MSNBC, and Washington Post, and thousands of website visitors. Website traffic doubled as a result of the PR campaign.
Likewise, Bill Seagraves of CatchFire Funding was picked up in an industry trade publication – an article in Financial Advisor, giving him enormous credibility he's used on his website and in marketing to potential clients.
And Mike Allebach who happens to be a boudoir photographer is the perfect example of someone who is basically a local business who received national and international attention on Huffington Post, Cosmopolitan, Daily Mail, Yahoo! Lifestyle, as well as local coverage in the Philadelphia Inquirer.
Make no mistake – press releases can help your business, too. If you're looking for a marketing breakthrough that will finally get you the traffic, attention, and customers you're looking for (and provide you with an unfair advantage over your competition) I urge you to lock in your seat here…
It Doesn't Matter if You're Promoting a Business, Product, Service, Book, or Person – At This Free Webcast You'll Also Discover:
How to develop a PR Strategy for your business, even if you don't have deep pockets or feel you're very newsworthy.
How to attract media attention by crafting content the media wants to receive and share with its readers/viewers (without using consultants, PR firms, or publicists).
How to leverage what makes you unique without deceit, hyperbole, or making your skin crawl, even if you feel like you're not that special (Hint: You ARE).
How to drive traffic and customers to your website through the same methods used by high-priced PR firms, without the expensive retainers or long-term contracts.
How to reverse-engineer what's working and what's not being discussed within your industry for media opportunities, even if you're not an industry expert.
How to stand out when your product or service is indistinguishable from a lot of stuff sold online (even if the only thing that separates you cannot be seen, like incredible customer service).
How to get local media coverage, even if you never write a single press release or spend a dollar with me.
Mickie Kennedy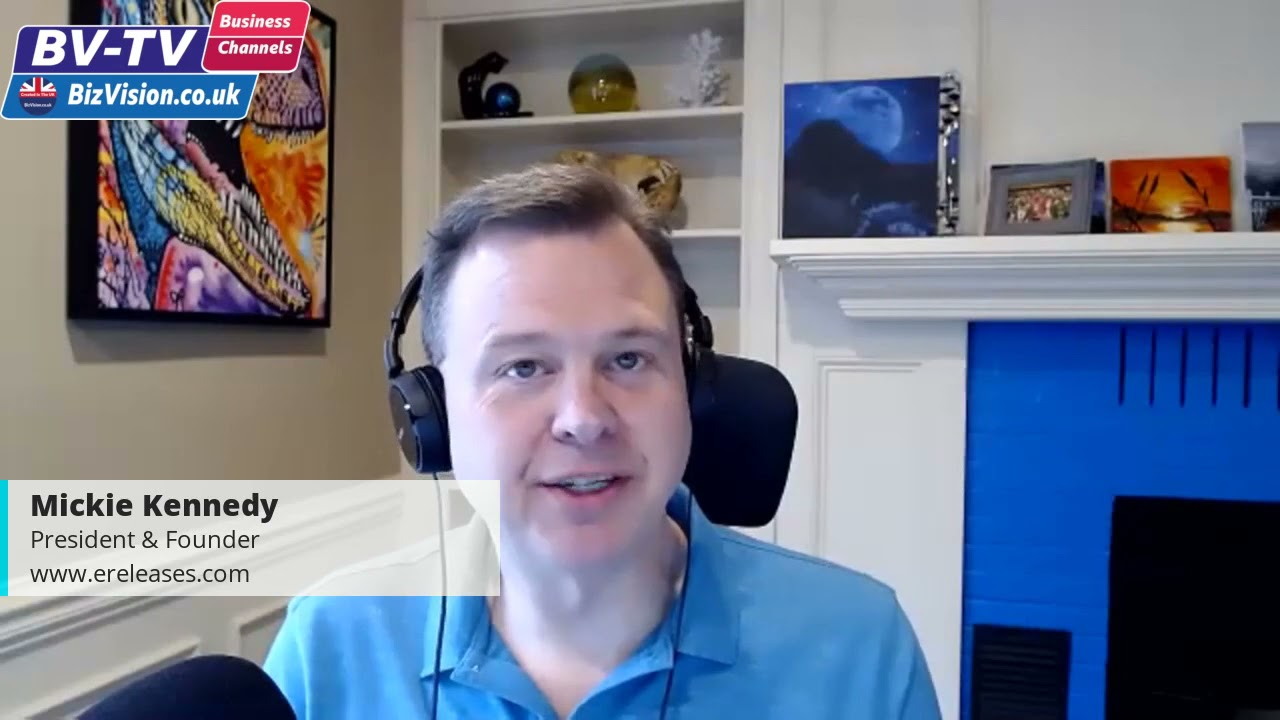 Mickie Kennedy founded eReleases over 22 years ago after working at a PR company and receiving a call from a small business owner who had just won an award and wanted to send out one press release – yet the minimum starting price of all the firms was $20,000.00.
Following this, he created eReleases to help all businesses (even startups, and authors that lack the deep pockets traditional PR campaigns require) gain access to the media and national newswire.
Since then, this family man from Baltimore with two feuding cats and a love for British Science Fiction has gone on to distribute over AMOUNT press releases for AMOUNT companies, and generate over AMOUNT in advertising spend from press releases all over the USA.
More Like a $500.00 Course Than a "Webinar" –
Here's Why Mickie is Doing This
A marketing expert told Mickie he needed to develop a $500 course and sell these strategies for a lot of money.
However, he runs a press release distribution business, not an online learning platform so he decided to wrap up the essence of everything he would include in an expensive course (encompassing all he's learned over the past XX years) and give it to you for free in this training.
He wants you to learn that PR holds the most potential of any marketing channel you will ever use in your business. He wants you to issue press releases and see the impact they have on your bottom line when you avoid the mistakes most business owners make.
"If you happen to use my company, that's great," he says. "However even if you don't, you will always have this education – and know more about PR strategy than most people who send press releases today."
Are you ready? Then grab the key and unlock the door by clicking on the link below.

free webcast
register now