There's a strange mentality among some people that public relations and the media don't get along. It may stem from the idea that PR reps are "spinners" and love nothing more than to fold the truth until it looks like something they can work with. Whatever it takes to sell the product or save the reputation, right?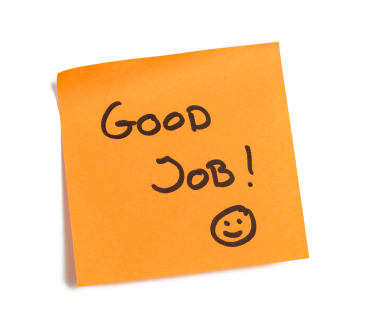 But that's not the case, of course. The perception of public relations reps as shrewd charlatans is obviously untrue (well, for the most part), and members of the media have no beef with a good PR rep. In fact, there are several reasons why they love them!
Always Working
A good PR rep is always on the clock. Even when they're not, they are – especially in this day and age with cell phones and tablets. If you send an email to a PR rep you know they received it; it's just a waiting game when they have time to reply.
This schedule is extremely useful to a member of the media. Generally, journalists and writers don't work regular 9 to 5 jobs, so they sometimes have to contact people at odd hours. If they know you'll answer the phone at 11 PM when they just need a quote to be able to send the last story of the night to their editor so they can go home and actually sleep, they'll love you.
Scratching Backs
A poor PR rep will only contact a journalist when they need something. They'll call up their local paper and announce there's a great press release they're sending over and it should be printed immediately. This PR rep will also find a lot of closed doors fairly quickly.
A good public relations rep, though, will be in constant contact with the reporters, journalists, and other members of the media they like to work with. They know it's not all about them; the journalist has a job to do, and life is hard, and we could all use our back scratched once in a while. So the good PR rep will let reporters know they are there to help them if they need it.
It could be as a source for a story or simply saying you'll be on the lookout for a story in their field. Just a little to lighten their load can get you a long way.
They Do Like Good Stories
Another thing a good PR rep knows is a good story when they see one, and that definitely goes for their own press releases. A poor public relations rep may send everything and anything they've got on their desk over to the paper, but a good one knows to hold the phone until a real story pops up.
The thing is: journalists love good press releases. Why wouldn't they? It's a free story that fills up dreaded empty space on their page they can quickly send over to the editor. Half the work has been done for them! Instead of scrambling to find a story they can now go home and see their families.
So a good PR rep knows a good story goes a long way. Make sure you're a good PR rep and members of the media will love you and treat you right in return!
This article is written by Mickie Kennedy, founder of eReleases (http://www.ereleases.com), the online leader in affordable press release distribution. Download a free copy of the PR Checklist – a 24 point list of Press Release Dos and Don'ts here: http://www.ereleases.com/prchecklist.html