Thinking of starting up a podcast, or just want to brush up on your podcasting skills? Getting a solid base of listeners can sometimes seem like impossible, or at best, a long term goal. Before you get in over your head, consider these 5 tips to help you on your way.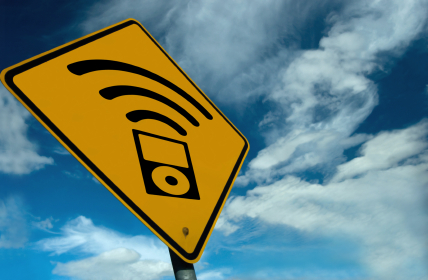 1. Have a Theme
Before you even start your podcast's first episode, figure out what your theme is. Even if you already have some thoughts on how to start your podcast, without a theme you're eventually going to run out of ideas. Give yourself something to aim for, then go back to your theme when the creative juices run low, and you'll save many headaches!
Your theme should be rather specific, too. If you want to make a podcast about writing, don't just talk about "writing." Focus in on a specific aspect of writing, like blog writing, creative writing, or what have you. This way you don't end up all over the place.
2. Find Relevant Guests
Listeners love special guests! Even if your content is awesome, exciting and useful, the same one or two people delivering it every week can get old. Having special guests rattles the cages a bit, and gets some other viewpoints out there to your listeners.
Finding relevant guests that also deal in your field can bring in a larger crowd. It automatically expands the podcast to your guest's listeners. Plus, if others are more interested in their area of expertise they'll check out your podcast. Soon, you can even have special guests on other's podcasts!
3. Allow Promotion
Speaking of guests, they will more than likely always be looking for some promotion. I've heard some podcasts that totally cut off any and all promotion from their shows. I honestly don't believe this is the best idea. What's wrong with a little self-promotion? Allow your new friends to talk about their own stuff. Save it until the end of the show, if need be. If they're on your show, then you more than likely think of them as equals. This goes for their products as well.
4. Be Consistent
If you currently follow any podcasts, you may notice that they sometimes tend to update irregularly. Sometimes there are five updates in one week, other times they go a whole month without a post. This leaves you forgetting about the podcast for a long time until all of a sudden you have fifteen shows to listen to!
When updating your podcast, do your best to be consistent with posts. If you create a hit series, spread it out over a couple weeks instead of posting it all at once. If you don't have anything planned for a month, squeeze some stuff out or have some recordings on the back burner for such an occasion.
5. Get Good Equipment
Nobody likes to listen to shows that they can't actually hear! If your microphone on your laptop isn't cutting it, and people are complaining, then pick up a fancy new one. After a while, people will start to look for other podcasts to listen to if they have to strain to hear it.
Look for a mic that is "directional." This means you can aim the microphone directly at your face so that's all it will pick up. Other mics will capture everything around it, including hum from your computer, your kids screaming in the background, and the coffee pot bubbling. Cut out all the excess noise, and let everyone hear your beautiful pipes.
This article is written by Mickie Kennedy, founder of eReleases (http://www.ereleases.com), the online leader in affordable press release distribution. Download your free copy of 7 Cheap PR Tactics for Success in Any Economy here: http://www.ereleases.com/7cheaptactics.html