We often talk about the hard skills that public relations professionals need to possess – the ability to write a press release, regurgitate AP style, and contact a journalist to get a story placed. But what are the top 5 intangible, hard to define skills that make a PR pro great?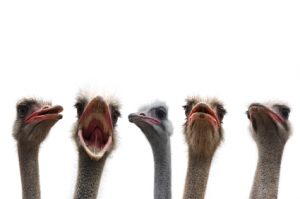 1.     Curiosity – PR is an old field with many best practices. But every day we hear about a PR pro who thought outside the box, tried a new tactic, or revamped an old PR trick – to astonishing results. Take social media for example. PR pros are only just beginning to tap into the wonders of this all new PR-ready platform. The curious are the ones who never stop trying new things, a skill that will serve you well in public relations.
2.     Storytelling Ability – Journalist writing, the kind necessary to write a proper news release, can be taught (thanks, AP Stylebook.) But the ability to identify a compelling story and then retell it in a way that compels others is a gift that the best PR pros possess.
3.     The Gift of Gab – Whether its pitching a story clearly and concisely to a reporter or apologizing to the public for a corporate crisis, the best public relations pros are poised, confident and precise of speech. People who genuinely like other people tend to be the best speakers. While the gift of gab is intangible, it can be practiced, so if you feel like your public speaking is lacking, take a class or join a group like Toastmasters.
4.     Personal Networking –Public relations pros know a lot of people in varying roles – VIPs, CEO's, co-workers, journalists, and bloggers, just to name a few. And they need to be able to interact professional and positively with everyone they meet. Networking is one of those skills where "the more you give, the more you get." The more you are genuinely interested in meeting with and helping other people, the more people will be interested in meeting with and helping you.
5.     Business Sense – Why would this story about the boy who used your product to win the local science fair mean better PR for your company than that story about the brand new widget your scientists invented? As a PR pro, you need to understand what it takes to grow your company's or client's stature, and run with it. PR is an incredibly creative field, but without business acumen to back it up, a PR pro may run aground against cold, hard reality.
If you're in the market for a PR job, check your skills against this list. Do you have what it takes?
This article is written by Mickie Kennedy, founder of eReleases (http://www.ereleases.com), the online leader in affordable press release distribution. Download your free copy of 8 Shocking Secrets Press Release Distribution Firms Don't Want You to Know here: http://www.ereleases.com/landing3.html