We've all read the posts detailing all the wacky statistics about each social media platform. There are over 50 million users on blah blah blah, over 400 zillion people have yakkity schmack schmack on Facebook. Are there any statistics out there that won't bore us to death, and may actually be useful during our business day?
How about ways to make sure you get your latest blog post link retweeted?
According to a Twitter study conducted by business magazine Fast Company, there are nine scientifically proven ways to get that new lolcat you're so proud of spread around the Twitterverse. A summary:
What's the most retweetable sentence? According to the study, it would be, "You retweet blog post, please Twitter." Those six words top the most retweetable words list. Also on the list would be the sentence, "Help, please retweet great free social media!" Yes, begging seems to actually work, despite what common sense would tell us!
Down at the bottom of the list would be phrases such as, "Haha, but watching game going lol!" The study seems to indicate oversharing and being generally silly won't get you noticed, nor will talking like a doofus. Using a lot of emoticons is the bane of the retweet.
Other advice? Use proper nouns. If the tweet is vague, even though the information might be groundbreaking, it probably won't get retweeted. However, make sure the link or info provided IS groundbreaking and original, or nobody will care.
Finally, it seems the best time to get retweeted is Friday at 4 P.M EST.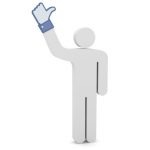 Facebook
This year, Fast Company decided to tackle a statistics study on Facebook, with similarly shocking (and not so shocking) results! They found seven scientifically proven ways to get your link shared on the site, including:
If you can squeeze it in, talk about sex! Topics in that category are overwhelmingly the most likely to get shared, beating out generally positive subjects and anything about learning or even media stories. Humans really do have a one track mind.
On the other end of the spectrum, anything vastly negative gets ignored, as do completed sports scores and … sleep? Apparently, anything considered "leisurely" is largely overlooked.
Strangely, geek news and thoughts are ignored as well! Anything about apps, or the iPhone, or games, or god forbid, iPhone game apps, will guarantee that your message gets lost in the Facebook ether. This is explained as Facebook being the family friendly social network, whereas Twitter is seen more as the geek friendly platform.
Keep it short and sweet, with lots of nouns and verbs; keep adjectives in your pocket for now. If you have any stats, lay it on folks, as they're more apt to believe and repost it if you have some digits! Videos and other visual aids will amp up your chances exponentially as well.
When to post? On the weekends of course, as most employers have foolishly blocked Facebook at work, thinking it's just a distraction.
This article is written by Mickie Kennedy, founder of eReleases (http://www.ereleases.com), the online leader in affordable press release distribution. Download your free copy of 7 Cheap PR Tactics for Success in Any Economy here: http://www.ereleases.com/7cheaptactics.html