After writing headlines for press releases for quite some time it can be difficult to come up with brand new ones. You increasingly need new ways to hook readers in, especially in this hyper-fast digital world. If your headline doesn't hook the reader immediately it's likely it will get lost in the shuffle of everyday life. 
To help you out, here are a few cases where a "meh" headline turns into something more noticeable and enticing. These "makeovers" should help you get some ideas on how to rope readers in quickly.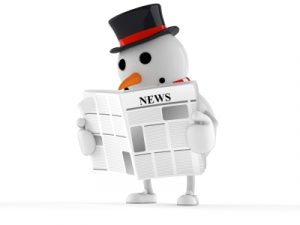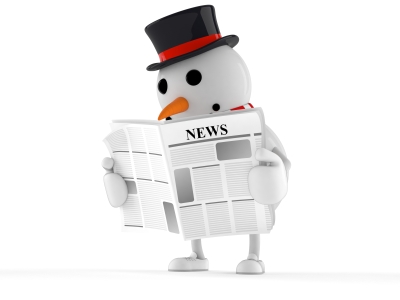 "SuperCo Announces Their New Line of Edible Coffee Cups Called YumYumBeenz" 
Headlines work best in press releases when they're easily digested. Your initial reader, the reporter or editor at the newspaper or magazine, has to go through a ton of these things every day. If they glance at your press release and the title is super long it's just one in a long list of things they can use to ignore you.
Short, concise, and informative as possible is best. Try to get your point across quickly while also giving readers something to grab onto. Try these instead:
"YumYumBeenz Lets You Eat Your Caffeine"
"Don't Wash Your Coffee Cups – Eat Them!"
Readers likely don't care about the company making an announcement, so there's no reason that's there. Just get to the point – you can now eat your coffee cups. That's the story, and it's a great one.
Find Some Relevant Data 
People love numbers, whether they realize it or not. A good percentage or other relevant data can give the something to hold onto, something that gives them perspective on the story. They understand the "world" of your press release a little more.
If you don't have any data, it might be worth gathering some. For instance you could run a poll on your Facebook feed to find out what people think about edible coffee cups. Then, you could use this in your press release headline.
"75% of Coffee Drinkers Want Edible Cups"
"Edible Coffee Cups Keep 10 tons of Waste Out of Town Landfills"
Right away readers not only have an idea what the announcement is about but also have some data to latch onto. You accomplished two things at once.
Bring in Some Emotion 
But let's take it a step further. More than just being informative you want your press release to inspire emotion in readers. Finding out new info is fun, but feeling something will make them remember the press release.
You figured something out with the 90,000 pounds example above – saving the Earth and being green is a big deal. Now it's time to really take it to the next level with something that makes readers feel how important it is to buy these edible cups.
"Edible Cups Save the Earth One Coffee at a Time"
"Save the Planet of 90,000 LBs of Waste with Edible Cups"
These types of headlines don't just inform, they instill a sense of urgency with readers. Anyone who cares about edible cups will likely already be concerned with saving the planet. They'll immediately take notice of the headlines and at least check out what you have to offer. And that's really all you can ask of your press releases.
How many times do you rewrite a press release headline?
This article is written by Mickie Kennedy, founder of eReleases (http://www.ereleases.com), the online leader in affordable press release distribution. Download a free copy of the PR Checklist – a 24 point list of Press Release Dos and Don'ts here: http://www.ereleases.com/offer/prchecklist.html