Contest is over. The winners are announced below. To ensure you're included in future offers and contests, subscribe to the Insider's List today.
The following previously published press release is in need of a snappy headline. You can read Top 5 Tips for Writing Killer Press Release Headlines for tips.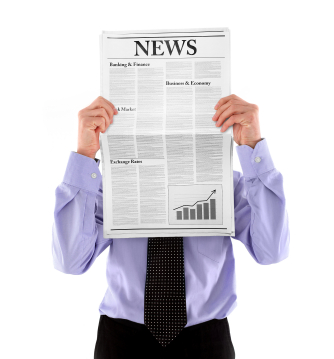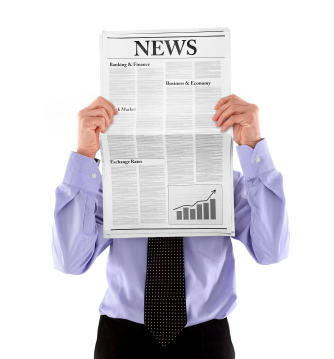 UPDATE: Some really smart readers noted that while the example of chewing was used in first sentence ("A chewable fish oil capsule?"), the press release clearly stated later that the product isn't intended to be chewed. So I'm adding additional winners who didn't highlight the chewable feature. The original winners are still just that: winners. We just have some new winners!
NEW Additional Winners:
First Place Prize Winner: Carol, who wrote, "NEW FISH OIL PRODUCT TAKES THE BAD TASTE OUT OF MAINTAINING A HEALTHY HEART." Not only was this picked as my winner, it made the cut by two other staff members (one ranking it as #1 and the other ranking it as #2).
Second Place Prize Winner: Mike Greenan, who wrote, "New Fish Oil Capsule Safer, More Effective in Reducing Heart Attacks, Tastes Like Salmon Steak." Great job.
Emails are going out to the new winners!
The press release headline contest is over and we have a few winners and lots of losing entries. Remember, a press release headline is meant for the media. Being cute or lacking specificity means journalists who skim the newswire are unlikely to drill down and read your press release. Cute headlines with funny puns don't work well in press releases. A truly skilled writer can balance cuteness with specificity. Unfortunately, we didn't have many examples of this. Also, being cute in a headline and then having a serious sub-head doesn't help as newswires only stream the initial headline so skimming journalists will never see the great, serious sub-head.
Qualities I felt were important and should be included in the headline: chewable, no fishy aftertaste, and heart-healthy benefits. I also think it should be obvious that this is a fish oil pill or supplement product. Toxin-free is a plus.
Judging is subjective. Forgive me if you don't agree. Comments are being re-opened so you can share your responses.
Winners
First Place Prize Winner: Sandra, who wrote, "New Odorless and Chewable Fish Oil Capsule Literally Holds the Key to Your Heart." I like the brevity and the fact that all the important qualities are included: chewable, no fishy aftertaste, and heart-healthy benefits.
Second Place Prize Winner: Judy, who wrote, "New Dietary Supplement Boasts the Health Benefits of Fish Oil Without The Bad Odor or Taste … Just Chew it!" Good job although the ending seemed a bit tacked on and followed by an exclamation mark, which I generally advise against using.
Runner Up Winners: Everyone who entered. An email is being sent February 15 to all entrants (being sent to the email entered when you posted your comment).
My comments below are meant only to educate viewers. No hating. I appreciate all comments. The truth is many people don't sense what makes a great headline.
Bland / boring / too safe (may also lack description):
Cod Liver Oil Gets a Makeover with Enhanced-3 Fish Oil Supplements
Not A Fish Tale: Delectable, Heart Healthy Fish Oil
New Enhanced-3 Capsules, the Five Star Fish Oil with Five Star Flavor
Heart healthy new fish oil capsules even taste good!
Company Soon to Launch Revolutionary, Pleasant-tasting, More Effective Fish Oil Capsule
No Fishy Breath: New Oil Supplement Trumps Competition
New Enhanced-3 Fish Oil Capsules Are Betting Tasting and Better For You
Can Fish Oil Capsules Taste Good? ABC123 Corp says "Yes"!
Improved – Better tasting Fish Oil capsule.
What's the "Catch" Behind ABC123's Fish Oil Formula?
Too short, lacks description:
A Step Towards Immortality
An idea in a capsule 🙂
Less Fishy, More Healthy!
Trolling for better heart health? New super purified fish oil capsules from ABC123 Corp. can help.
Don't scale-back on heart healthy fish oil.
A Secret Pleasure for Better Health
Chew to better health!
Fish oil, no need to wash it down
New fish oil capsules wreaks of success!
New Pill Gives Heart Health without Halitosis [You really need to mention this is fish oil pill]
Have you oiled your heart today?
Chewable fish oil? What the…!
Take A Bite out of Heart Disease with ABC123 Corp
It's healthy. It's made from fish. But it doesn't taste fishy. [What is "it"?]
New Fish Oil Capsules: Good For You and Taste Great
Enhanced-3 Weighs In
A Chewable Gel That Doesn't Taste Like Hell! [Love the rhyme though]
Fresh fish goodness in a capsule!
Swimming Up Cleaner Streams [I don't sense a product here]
There's Nothing Fishy About New Supplement
There's Nothing Fishy About Enhanced-3 Fish Oil.
Is Your Fish Oil Nasty? Chew On This…
Heart's Content with Chewable Fish Oil
If it's Good Enough For Greenpeace…
Too cute:
Tasty Fish Oil Capsule Tails and Fins Above the Rest
Oils Well that Ends Well
Gone Fishin'
It's Time For a New Game of Go Fish!
Fish You Can Chew, without the Pee U!
Oh My Cod! Those Capsules Taste Great!
Just for the Halibut: Enhanced-3 Fish Supplements Proven Effective and Toxin Free
ABC123 Corp Encourages Customers to Stop and Taste the Fish Oil
No more Eau de Fish
A 'Fish Tale' you can believe in!
Breakfast of Champions, Salmon Steak. Just Might Save Your Life!
Getting Hooked on Health is as Easy as ABC
Get Hooked Get Healthy – PURE Deep Sea Salmon Steak taste!
A Fish (Oil) Story You Can Believe
Nine out of Ten Mermaids Preferred!
Enhanced-3 Fish Oil – Scales Above The Rest
ABC123 Corp Caught the Big One! …
Teach them to fish and they live a lifetime
Fish or not to fish that is the question
Today's Fresh Catch – Delicious Fish Oil!
Why SpongeBob Is Jealous of New Fish Oil Capsule
Catch This! Fish Bait for Humans Helps Heart and Tastes Good
Charlie the Tuna would approve! Good tasting fish oil that's good for your heart.
Fish Oil: now you don't have to be Dr. Zoidberg to love it. [Though who doesn't love Futurama?]
Look Mom No Fishy Smell: Claims New Omega-3 Capsule
Chew your fish oil caps! Yum! Yum!
Salmon Steak a Day Keeps The Heart Doctor Away!
Up to the Gills with Fish Oil's Fishy Taste? …
Vita-meat-a Fish Oil Capsule? ABC123 Corp has some 'splainin to do!
A Yummy & Healthy Chewable Fish Oil Capsule that is for REEL!!
Makers of Enhance-3 say "Bite Me!"
There's Nothing Fishy About Enhanced-3 Fish Oil.
There's Nothing Fishy Here! or There's Something Fishy Here – Not
Something Fishy …
What's next – Fish Chewing Gum?
Not descriptive, contains marketing/ad-speak:
Try it! You'll Like It!
Fish oil – Try it again for the first time
Hidden Scientifically Formulated Miraculous Fish Oil Finally Released to Public!
Be The FIRST To Benefit From This Amazing Medical Breakthrough!
Delicious New Heart Healthy Fish Oil Will Tickle Your Tastebuds.
Tastes Great, Less Smelling [Beer commercial comes to mind]
Oh Yes … Fish Oil That Taste Good!! Really! [Never include an exclamation mark!]
No Yucky Fish Taste? No Odor? No Way!
Strange:
You No Longer Have to Smell Like Lindsay Lohan
Fish Oil Capsules? – No Smell, I Swear.
"All fish Oil Capsules are NOT Created Equal" (Abraham Lincoln, 2011)
Heart Health with Un-Fish, Chew Fish
Import Your Own Oil Into Your Body For Great Health
Fish Oil Furor Fuels Favourable Filtering Facilities
Fish Oil Capsules on your Bucket List?
If it smells like fish it's quite the dish if it smells like cologne leave it alone!!!
A tasty supplement so pure and healthy your cat will want to share it!
Honorable Mentions:
Some of my noted omissions may seem petty but you really want to include all as many unique, newsworthy elements as possible to increase your chances of media pickup.
Move Over Flintstones: Revolutionary Breakthrough in Purity Leads to ABC123's First Chewable Fish Oil Capsule [Missing: no fishy aftertaste and heart-healthy benefits]
Fed Up With Smelly Fish Oil? Chew On Enhanced-3 For A Real Change… [Missing: heart-healthy benefits]
There's Nothing Fishy About Good Health – New Better Tasting Supplement Delivers Huge Health Benefits [Missing: chewable]
Chew On This: New Fish Oil Capsules Taste Like Salmon Steak [Missing: heart-healthy benefits]
Chew on this: ABC123 Corp introduces a great tasting supplement that can reduce risk of heart-related death by 30% [Missing: no fishy aftertaste – great tasting misses the mark]
Gourmet Fish Oil Pills, Taste Like Five Star Salmon Steak (chewing optional) [Missing: heart-healthy benefits]
Heart Healthy Omega-3's in a Fish Oil Capsule that Beautifully Blends Science and Nature; No Free Radicals, Poisonous Metals or Nasty After Taste! [Missing: chewable]
New "Salmon Steak" Pill Tackles Toxicity, Promotes Healthy Hearts [Missing: chewable, no fishy aftertaste]
Fan Mail for a Flounder, Research Proves Enhanced-3 Fish Oil Supplements as Pure, Potent and Toxin Free [Missing: chewable, heart-healthy benefits, and no fishy aftertaste]
New odorless fish oil capsules helps the heart without hurting the nose. [Missing: chewable]
Swimming Upstream Just Got Easier: Grilled Salmon Steak in a Bottle for a Heart Healthier You [Missing: chewable, no fishy aftertaste]
Heart-Healthy Fish Oil Spills into Tasty, Chewable Capsules [Missing: no fishy aftertaste]
Consumers Can Now Chomp Their Way To Good Health With ABC123 Corp's New Chewable Fish Oil Capsules [Missing: no fishy aftertaste]
New Chewable Fish Oil Capsules: Health Benefits You Can Swallow [Missing: no fishy aftertaste]
No Fishy Business With New Salmon Steak Tasting, Heart Healthy, Fish Oil Supplements! [Missing: chewable]
Firm Nets Healthy New Dose of Odor Free Fish Oil [Missing: chewable, heart-healthy benefits]
Delicious New Fish Oil Capsules Make Your Heart Healthy and Your Tastebuds Happy. [Missing: chewable]
Toxin-Free Enhanced-3, Tasty New Fish Oil Capsules Take You Upstream to Better Cardiovascular Health. [Missing: chewable]
If It Smells Like a Fish and Tastes Like a Fish … It's NOT an ABC123 Fish Oil Capsule [Missing: chewable, heart-healthy benefits]
Bite These: Toxin-free fish oil caps that taste like tiny salmon steaks! [Missing: chewable, heart-healthy benefits]
ABC123 Corp. raises the bar with better tasting, toxin-free and chewable fish oil supplement [Missing: heart-healthy benefits]
NEW FISH OIL PRODUCT TAKES THE BAD TASTE OUT OF MAINTAINING A HEALTHY HEART [Missing: chewable]
Protect Your Heart and Your Taste Buds With New Chewable Seafood Supplement [Missing: no fishy aftertaste]
New Fish Oil Capsule Safer, More Effective in Reducing Heart Attacks, Tastes Like Salmon Steak [Missing: chewable]
Consumers Can Now Chomp Their Way To Good Health With ABC123 Corp's New Chewable Fish Oil Capsules [Missing: no fishy aftertaste, no fishy aftertaste]
World's First Tasty, Chewable and Toxin Free Heart Healthy Fish Oil. [Missing: chewable]
Bad Heart? Reduce your risk of a heart-related death with Chewable Fish Oil ABC123 Corp tries to unstink the place with new salmon steak tasting fish oil [Everything is there but the headline could be more concise.]
Chewable Cardiovascular Supplement Leaves Fishy Taste Behind for Enhanced Effectiveness and a Healthier You [Great headline but would benefit from specifying fish oil.]
The Contest
Post your proposed headline below and, if selected, you could win any of the following prizes:
First Place Prize: a package of three press release distributions ($1197 value) to be used by June 30, 2011
Second Place Prize (could be more than one second place winner, depending on quality of submissions): a single press release distribution ($399 value) to be used by June 30, 2011
All entrants will receive a special $100 coupon to use on a future regularly-priced press release distribution.
All entries must be submitted by

10pm EST, Wednesday, February 9, 2011

.
Headline Wanted
CITY, State, Month Day, Year – A chewable fish oil capsule? Hardly an appealing idea. Bad odor and aftertaste are the traditional price for the cardiovascular support fish oil supplements provide. The ABC123 Corp. ends this with the introduction of Enhanced-3, a radically advanced natural stable fish oil that provides essential fatty acids and natural antioxidants without bad taste or odor.
Though the product is not meant to be chewed, ABC123 Corp.'s staff is eager to get people to do just that. "It's a terrific way to show the difference," says Hal Jones, Director of Sales. "Anyone who's taken fish oil in the past won't believe it – you feel a little ridiculous telling people your product tastes like a salmon steak but I can't think of a better way to describe it."
Good taste is just one benefit of Enhanced-3 fish oil. A recent scientific study published in a British medical journal The Lancet has concluded that "dietary supplementation with fish oil had led to a clinically important and statistically significant benefit." The Associated Press states "People who have suffered heart attacks can reduce their risk of heart-related death by 30% by taking a fish oil capsule every day, a new study suggests," and the Industry Publication comments, "In a study of 12,000 patients with heart disease, fish oil supplements reduce the risk of dying by 20 percent."
Unique Manufacturing Process
The key to the uniqueness of Enhanced-3, says Jones, is an exclusive purification process, which not only leaves the product free of toxins but stabilizes it. The result is a fish oil capsule that resists rancidity nearly ten times longer than other fish oil products.
"An extreme example is the cod liver oil your grandmother used to give you," says Jones. "The reason it tasted so rotten is that it was rotten. The same thing can apply to ordinary fish oil caps. They may not taste bad going down, but you get a fishy aftertaste later on."
"The trick with fish oil production is processing it without making it rancid," says Dr. John Doe, ABC123 Corp. researcher. "Many fish oils are chemically modified to elevate DHA and EPA levels. This comes at the expense of other fatty acids and stability against rancidity."
Proven Efficacy
"The real clincher is the research," says Dr. Doe. "I've got fifty studies right here that demonstrate the efficacy of Eskimo 3 including two co-sponsored by the American Heart Associations Florida affiliate. One of the things we've found is that despite artificial enhancement of DHA and EPA, ordinary fish oil caps are less effective than Enhanced-3 in several critical ways."
"First of all, intake of ordinary fish oil has been shown to increase free radicals and decrease vitamin E in the blood. This totally contradicts the purpose of the supplement – to support the cardiovascular system. Instead, you're bombarding it with free radicals. This doesn't happen with Enhanced-3. It's really a qualitative not a quantitative issue. You can take DHA and EPA until the cows come home but it's not doing you a lot of good if the composition is causing other problems," adds Dr. Doe.
Toxin Free
"Another important issue is toxicity," says Dr. Doe. "The fish used for Enhanced-3 are harvested in the deep, North Atlantic Ocean. Then a special purification system is used which leaves no detectable levels of pesticides and heavy metals such as DDT, mercury or lead. Believe it or not, many fish oils and most fish contain at least one of these contaminants.
"In fact, a Greenpeace study of 22 fish oil products showed 21 contain organochlorines like DDT, PCB, lindane and hexachlorobenzene – really nasty stuff. What scares me is that 17 of these samples were over-the-counter supplements. Greenpeace estimates taking the worst of these at therapeutic doses would give you 80% of the FDA's maximum for organochlorine exposure – that's without counting exposure from the rest of your diet. And, again, these contaminants are not found in Enhanced-3."
Those interested in detailed Enhanced-3 information can go to (website here). Also, lead researcher and formulator of Enhanced-3, Carl Smith, MD, Ph.D. of the University of CITY, State, has published "Leading Fish Oil Book" which details the efficacy of natural, stable fish oil. The book is available at Amazon.com.
Raising the Bar
ABC123 Corp. officials say the research information will drive the success of this product. "We are extremely excited about being able to bring Enhanced-3 to market," says Joe Brown. "It's not often you get the exclusive on a product that is so vastly superior to what the competition is offering. Once people learn about this, it's going to completely change consumer expectations for the quality of fish oil supplements. It's great to be the one raising the bar."
ABC123 Corp. was founded in Year by a group of health and nutrition professionals committed to creating safe and effective dietary supplements to improve quality of life. Our team of experts formulates and manufactures ABC123 Corp.'s superior quality products at our plant in CITY, State, for US and worldwide retail markets.
For additional information, product shots or questions, contact:
Joe Brown
Director of Sales – ABC123 Corp.
phone number here
email address here
website here
If you submit your headline idea below, please be sure to include your email address so we can contact you.