At some point, every small to medium sized business has a divine revelation: continued growth depends on generating excitement out in the public. If people don't become more interested, things will stall. And this is true, to an extent. However, the problem with this is that many newbies tend to handle it the wrong way.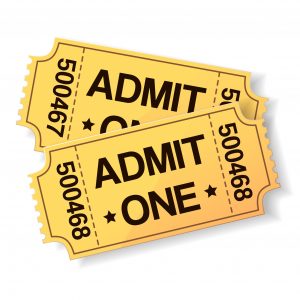 Often, once the realization hits, they turn to a PR firm to help them get into the public eye, which isn't necessarily a mistake. However, where the mistake comes is when these startups begin to treat PR like a "Get Rich Quick" scheme. In other words, they think their PR personnel are going to come up with a campaign that's going to hit it huge with the media and cause them to explode with sudden growth, thus hitting "the big time."
While it's possible you might get some valuable coverage out of your campaign, the fact of the matter is that PR done correctly should be viewed as a long-term strategy, not a one-time grand slam type of deal. Such thinking is the only way to make sure your company will continue to enjoy growth well into the future. That being said, here are a few things to consider as you put your PR strategy into the correct perspective.
Start with Your Story
For people to buy into what you are selling, you need to have the right story. In other words, you need to let them know who you are, and in the process, help them realize why they should care. Sound like branding? You bet. Look, no matter how cool of a PR stunt you pull, and no matter what kind of initial buzz you generate, no one will care about you a few months (or years) down the road if you haven't touched them in their heart.
Should you have some short-term goals in your PR strategy? Sure. But they should all focus on making a lasting impression on your target audience. And you can only do that if you connect with them on a deeper level. This begins with a compelling story that will snag their interest and their hearts.
Build the Right Team
Of course, you won't be achieving any of your long-term PR goals if you don't have the right team to do so. Here are a few things to keep in mind as you put together your team:
Try to connect your goals to characteristics. When you're looking at long-term goals, think about what type of people are required to achieve them.
Consider your budget. Assembling the right team and keeping them isn't going to be cheap. But if you are serious about a successful, long-term PR campaign, you need to be willing to make the investment. Otherwise, you're just looking for that get rich quick PR scheme that we talked about (and doesn't typically exist).
Speak with clients. Whether you're hiring a firm or building your own PR team in house, you need to talk to past clients. This is the only way you can get a solid look at what they are really capable of doing.
Is your PR plan in proper perspective? Or are you still viewing PR as a magic bullet? Discuss! 
This article is written by Mickie Kennedy, founder of eReleases (http://www.ereleases.com), the online leader in affordable press release distribution. Grab your free 160-page copy of the Big Press Release Book – Press Releases for Every Occasion and Industry here: http://www.ereleases.com/offer/bigbook.html