As social media marketing has risen to prominence, it seems like a day doesn't go by where I don't come across a blog post or an article telling me how I need to use social media. Everyone thinks he or she is a social media expert. Honestly, I'm pretty sick of it.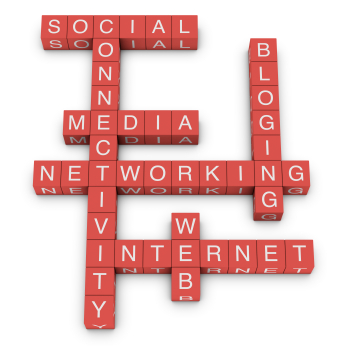 The truth is there is no such thing as a social media expert. Are there people who have been successful leveraging social media to build brands? Sure. Are there people who know way more about social media marketing than I do? Of course. Are they "experts" and "gurus"? Most are far from it.
Here's why:
Social media is new and constantly evolving – How can you be an expert in something that changes so frequently? One day Facebook is hot; the next Twitter is the big thing. Sure, there are certain basic principles that apply to all social media marketing, but the landscape is still growing, meaning there's still a lot to be learned.
There is no right way to use social media – The whole point of social networks like Twitter and Facebook is that everyone gets to use the service in the best way they see fit. For some, that might mean posting constant updates about how their day is going, and for others, it means trying to drive traffic by posting blog links. No one way is better than another. Use it as you see fit.
What works for one may not work for another – Just because Zappos has been successful allowing all their employees to Tweet doesn't mean the same tactic will work for you. Every situation is different, and every business has different goals and a different target audience.
With that being said, this doesn't mean you have to figure everything out for yourself. The truth is there are some helpful guidelines you can use to develop your social media marketing campaign. Here are a few tips to help you find the best way to leverage social media for building your brand.
Know where your customers are – Do your customers even use Twitter? Or are they likelier to be on Facebook? Maybe even LinkedIn? Or they could just read blogs and not interact on social networks at all. You need to know where your target audience is. Once you find that out, that's where you should focus on building a strong presence.
Set actual goals – One of the keys to building a successful social media campaign is to have clearly defined goals. What do you want to get out of your social media efforts? Are you looking to drive traffic to your website? Do you want to improve your reputation? Figure out what you want to accomplish, and everything you do from that point forward should lead to reaching this goal.
Don't give up too early – Despite all the successful viral campaigns you've seen, the chances of you being an instant internet sensation are slim. True social media success takes time. You won't reach your goals overnight, so don't give up when things don't go your way immediately. You have to be committed if you want to enjoy the benefits of social media marketing.
Be willing to experiment – Like I said earlier, what works for one company might not work for another. Social media is constantly changing, and there are always new things to be discovered. Try new things, and don't be afraid to experiment and do things differently.
Am I the only one that's tired of being told how I should use social media?
This article is written by Mickie Kennedy, founder of eReleases (http://www.ereleases.com), the online leader in affordable press release distribution. Download your free copy of 7 Cheap PR Tactics for Success in Any Economy here: http://www.ereleases.com/7cheaptactics.html