Think your business can just run things like you used to? You've probably already found out the hard way, but social media and other online experiences have changed the face of customer service. The average consumer is much savvier than they were just a few years ago. Plus, even if they aren't savvy, they have a wealth of information available to them at their fingertips.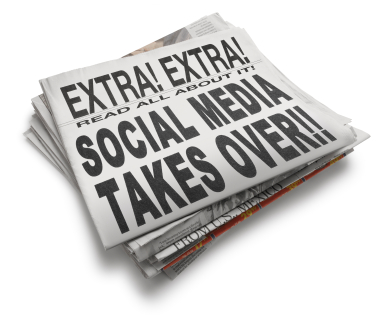 So what are the big changes to customer service in this day and age? Let's explore a few examples.
Customer Reaction is Instant
Before social media, even before the Internet, companies usually didn't have a direct line to their customers when it came to their products. If Big Toy Maker Designs wanted to know how their new rubber duckies were doing, they needed to hold a market survey of some kind, or at the very least ask the third party sellers.
Now, though, with Big Toy Maker Designs owning a Facebook page and Twitter account, they can get feedback instantly. All they need to do is to ask and their friends and followers will tell them how great/terrible the new rubber duckies with kung fu grip are. In fact, BTMD might not even get a chance to ask; more than likely, if the duckies are terrible, people will let them know right away.
This means a greater and more in-depth knowledge of what people want and need. Companies can more easily pinpoint problem areas in their product and business model and correct it accordingly, all with direct feedback from their customers.
You Can't Get Away With Anything
Not that this is a bad thing, but businesses really can't get away with anything anymore. Remember the whole Cook's Source magazine scandal? Before the advent of social media, it may have taken weeks or even years for a backlash to have brewed. It also may have gone undetected until the end of time.
However, in this day and age, people will find you out. And Cook's Source found this out the hard way when what seemed like the entire Internet pounced on them like a pack of wolves. The reaction to the magazine's plagiarism was instantaneous.
If a business thinks they can get away with cutting corners, they have to be ready for the inevitable backlash. And that backlash can and will come fast and hard. This creates a strain on all customer service outlets, including social media. As such, it makes companies think twice before acting on cost-cutting impulses.
After experiencing such positive changes in how companies treat them, consumers are unlikely to go back to the old ways. It's created an environment that inspires honesty and even brand loyalty, so both buyer and seller benefit. Why would we go back?
What are some ways you've seen customer service change due to social media?
This article is written by Mickie Kennedy, founder of eReleases (http://www.ereleases.com), the online leader in affordable press release distribution. Grab three ebooks, including My Facebook Formula, a free report on Facebook and why you should be using the largest social network for your business, here: http://www.ereleases.com/insider/freebooks.html