Have you ever followed an interesting link only to click away screaming at a poorly designed website? Journalists do that, too. Don't give up your chance for some media coverage just because your website is hard to navigate. Follow these five tips: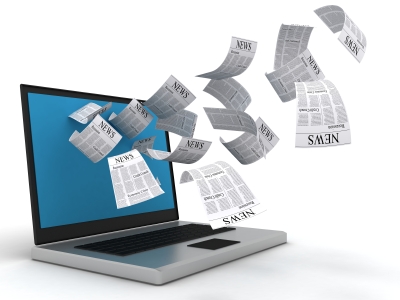 1. Include a Press Section – How would you like it if you went to a company's website and the home page included a link called, "Here's Everything You – Yes, You, John Smith –  Need." That would be awesome, right? Well, companies can do that for reporters with their website. Create a link called "Press Room," "Newsroom," "Media," etc. and be sure to provide an online press kit and update it frequently with your timeliest news.
2. Provide High Resolution Pictures – You just invented a uranium splitter? Well, what does it look like? You've been named the most eligible bachelor in the tri-state area? Then feature journalists are definitely going to want to see the goods before writing up a story about you. Make it easy for journalists to find and download high-resolution photos that will work well for the web or for print.
3. Be Googleable – So you named your company The Apple Company. What are the chances of reporters finding your website with that other ginormous company named Apple standing in the way? When building your website, keep search engine optimization in mind from day one. Use keyterms in your content so that Google and the other search engines' spiders will know what your site is about. Then get social and cultivate backlinks from authority sites like universities, trusted blogs or newspapers. Also start a blog or update your website content, often. I hear the spiders are always hungry for fresh meat…
4. Don't Ignore the Bloggers – While print journalists are relegated to running mere pictures accompanied by pretty words, bloggers have a lot more room to play with multimedia offerings. Be sure that bloggers can easily find a video on your website, or maybe an eBook or some interactive charts and or infographics that you offer to the public. Bloggers are leery of using images and other media uncredited, so be sure to include information about usages rights with your multimedia offerings.
5. Offer an Email List Signup – Perhaps a journalist or blogger really wants to use your company as a source, but hasn't found the right opportunity yet. Don't let her forget you, offer to keep her in the loop by asking her to sign up for your press release distribution emails. Who knows? Maybe the next time you email her, you'll jog her memory and she'll use you as a source.
These tips aren't guaranteed to make you an instant media darling, but they will certainly make a journalist's life easier. And that means that they will remember you fondly when it comes time to write a new story or call on someone in your field as a source.
This article is written by Mickie Kennedy, founder of eReleases (http://www.ereleases.com), the online leader in affordable press release distribution. Download your free copy of 7 Cheap PR Tactics for Success in Any Economy here: http://www.ereleases.com/7cheaptactics.html