Your brand is your company's personality. It's the promise of value that you make to customers. It's the thing that consumers either connect with and hang onto or reject and avoid for life.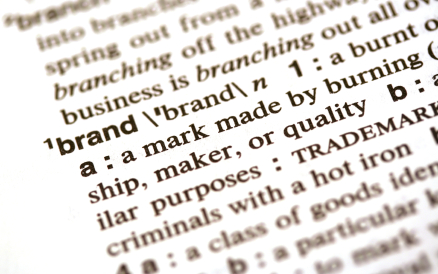 What can you do to build a brand consumers want to marry? You can start by avoiding these 7 common branding mistakes.
1.     Trying to be all things to all people – I hate to break it to you, but not everyone is going to like you. Not everyone will think you're the best at what you do, and a lot of people just won't care about your existence. So, instead of trying to appease everyone, you should focus on gaining the trust of a particular niche market. By honing in on a highly targeted audience, you'll be able to better tailor your brand into something they can connect with.
2.     Not giving the brand time to develop – Too many companies view branding as a quick fix. They're only obsessed with short-term results. What ends up happening is they pull the plug on their branding efforts before the brand ever really has time to fully develop. They keep repeating this, hoping to finally come up with a brand that propels the company to success. Instead, what happens is they've showed customers that they don't really know who they are, and customers never connect with the brand because it's always changing.
3.     Restricting your potential for growth – Speaking of a short-term view on things, you shouldn't build your brand around what you're doing now…it should reflect where you want your company to be several years from now. Let me explain. Suppose you're a graphic designer, and right now, most of your work comes from web design. However, in the future, you know that you want to grow into a full-service design firm, creating print collateral as well. With that in mind, you wouldn't want to brand yourself as a web design company, because you'd be restricting your growth into print design work.
4.     Not separating yourself from the competition – If you can't figure out what makes you better than your competitors, how can you expect customers to do business with you? You need to have clear differentiators that give customers a reason to buy your products instead of your competitors'. Find your unique selling point (one that your target audience actually cares about), and build your brand around it.
5.     Being different just to be different – Of course, some people take the previously mentioned tip way too far. They get so caught up in trying to be different than the competition that they end up with a hollow brand that's only different for the sake of being different. Your differentiators should be specific benefits customers will experience if they choose you, not just gimmicks that make you appear to be different.
6.     Ignoring attacks on your brand – In this social media age, consumers can snipe away at your brand at any moment. Reputation management is more important than ever before. Sign up to get alerts from the search engines and social networks for mentions of your company. This way, you'll be able to respond quickly should someone start attacking your brand.
7.     Basing your brand on price – Trying to build a brand based on offering the cheapest prices is almost always a losing battle. You'll always have competitors who are trying to get their price lower than yours, forcing you in a downward race that leads to shrinking profits. Instead of focusing on offering the best price, focus on offering the best value. Customers are willing to pay more for a product they perceive to be better.
What are some of the biggest branding mistakes you've seen? Share your thoughts by leaving a comment.
This article is written by Mickie Kennedy, founder of eReleases (http://www.ereleases.com), the online leader in affordable press release distribution. To subscribe to PR Fuel, visit: http://www.ereleases.com/prfuel/subscribe/.