When you're first starting out with a business venture it's tough not to just jump into everything head first. After all, if the goal is to make money, you need to start on it ASAP, right? So no sense in waiting – go ahead and start selling and do whatever it takes to get the dough!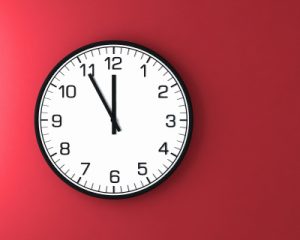 It's not just newbies that think this way, either. Hardened sellers also get bursts of adrenaline and want to throw a dozen PR ideas at the wall to see what sticks. However, while this may net some results, it's rarely the best idea.
Instead of attempting a Hail Mary every time, take some time to plan your PR ahead of time. No two businesses will use the exact same PR model, so finding the one that will work exactly for you is key.
Specifics 
The reason no two businesses will have the same PR strategy is every business has its own set of needs. One business may need a strategy that focuses on building customer relationships while a very similar store in the next state needs one that's primarily blog-centered. The only way you'll really know what you need is if you take the time to analyze your business.
For example, let's say your business is an online seller of fine ceramic models. You may be tempted to think your customers are most interested in pictures of the items, as they want to know how pristine your ceramics really are. So you sign onto Pinterest and start posting pictures left and right
Still the sales don't come. With a little research, you realize ceramic model buyers are actually very vocal people and love to talk online with each other. Your entire strategy now must change to adapt to this new information. If you don't, you run the risk of banging your head into the wall.
Change
If your business is pretty new it may be tough to tell exactly what moves your customers. You may think at first a strong Facebook presence is what they want, but down the road you discover they'd rather you seek them out and interact with them on their own websites.
So by no means is this self-analyzing a one-time thing. It's a constant evaluation of what nets the best results. Always be on the lookout for a new strategy that changes what new info you come across.
Also, if all else fails, ask the customers you've already attained! People are usually willing to divulge info that improves their lives, even if it's just through their favorite ceramic trinket seller. Ask away with an online poll or a mailer so you can get real thoughts on how you're doing and how you can improve.
How many PR strategies did you try before one took off?
This article is written by Mickie Kennedy, founder of eReleases (http://www.ereleases.com), the online leader in affordable press release distribution. Grab your free 160-page copy of the Big Press Release Book – Press Releases for Every Occasion and Industry here: http://www.ereleases.com/insider/bigbook.html