Does your company have a social media back-up plan? When a crisis hits, you need to jump on it immediately. Otherwise, things can easily spiral out of control. If you don't know what to do, you can easily miss your chance, or make things worse!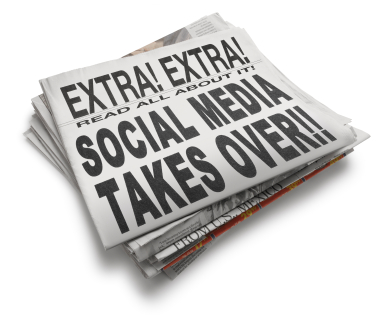 What Good Is It?
Just last year, a major incident spread through the Internet like wildfire showcasing just how important social media really is. An editor at Cook's Source Magazine, a cooking and recipe rag in the Northeastern U.S., decided to rip off a recipe she found on the Internet. When the victim contacted her about compensation, the editor responded she should be lucky the magazine included her at all.
Well, the victim had a blog. When word spread across the Internet, thousands of angry protesters turned their ire to the magazine's Facebook page. Among the zillions of posts, none were from the editor or the magazine. The rage just went on and on.
The magazine is now out of business dodging talk of lawsuits by other people they ripped off, including Martha Stewart. However, with a little back up plan, the magazine could have potentially handled the crisis and survived to see tomorrow. Of course, probably with a brand new editor.
What Can We Do?
A social media crisis plan doesn't take too much work to set up. Start by determining what your potential problems might be. Will it likely be something about your product or service? Or, will an unscrupulous boss, or otherwise valuable co-worker (and that may even include yourself) be the source of the problem?
Know in advance what might get thrown your way so you can prepare to block it when the situation actually arises. Instead of floundering around, or ignoring the situation like Cook's Source did, you will have a step-by-step plan to follow. Your plan will prevent confusion and disarray.
Also consider giving everyone on staff separate tasks. When time is of the essence, say during a major product recall, you may not be able to handle angry Facebook and Twitter posts all at once. Assign someone else Facebook while you handle Twitter, or vice-versa. This will prevent you getting a headache, and losing time when it matters most.
Think of your social media crisis plan as your fire drill. You hope you never have to use it, but you had better make sure that your team is aware of all the exits if smoke ever does fill the room!
This article is written by Mickie Kennedy, founder of eReleases (http://www.ereleases.com), the online leader in affordable press release distribution. Download a free copy of the PR Checklist – a 24 point list of Press Release Dos and Don'ts here: http://www.ereleases.com/prchecklist.html