Let me just say one thing right off the top. Most journalists aren't looking to hurt you. Most journalists do their jobs with integrity. Most are ethical and looking to provide you with fair, balanced coverage.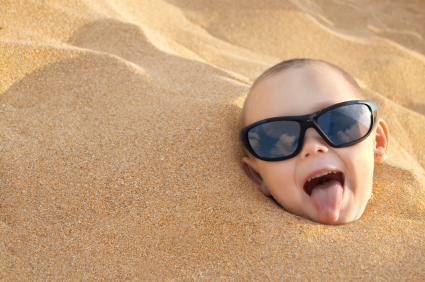 Having said that, there have certainly been instances where reporters duped their subjects into thinking they would be writing something flattering about them only to later turn the tables on them and bury them. And truthfully, I don't have that much of a problem with it. It might not be nice, but sometimes, reporters have to do what they can to get their story, even if that means fooling their interview subjects so they can later tear them to shreds.
But what can you do to make sure you don't get screwed by a reporter? It's all about being able to identify the warning signs that a reporter plans to bury you. Here are some of the key things to look out for.
The reporter and publication have a history of tough commentary – Before you ever agree to an interview with a reporter, spend time reading his or her past work. Just hop on Google and search the reporter's name. What kind of stories has he or she written in the past? Same thing with the publication. Look it up. If there is a history of hard-hitting, tough commentary, you're probably better off saying no to their request.
The reporter doesn't give you a lot of details about the story angle – If a reporter calls you for an interview, he or she knows what the story is going be about. If they don't want to tell you about the angle for their story, it could be because they have hidden motives and want to bury you.
The reporter keeps steering the conversation toward the negative – This is an easy way to spot a reporter with a hidden agenda. If the reporter doesn't really keep with the flow of the conversation and instead keeps trying to steer it back toward negative issues, there's a strong possibility he's trying to get some information that can be used to bury you. Stay on your message and don't take the bait.
The reporter doesn't want to tell you who else is being interviewed for the story – It's pretty easy to determine what angle a media member plans to take with a story if you know who else they're interviewing. Here's an example: If you find out that the reporter has been going around interviewing bitter ex-employees who hate you, that's a sign that the story could turn nasty.
The reporter just doesn't seem trustworthy – Sometimes, you just have to trust your gut. With face-to-face interviews, it's a lot easier to get a feel for what the reporter's true intentions are. If the reporter isn't making eye contact with you or seems a little shifty, it might be a sign that he or she is up to no good. Pay close attention to these non-verbal cues.
What are some other warning signs that a reporter plans to bury you?
This article is written by Mickie Kennedy, founder of eReleases (http://www.ereleases.com), the online leader in affordable press release distribution. Grab your free 160-page copy of the Big Press Release Book – Press Releases for Every Occasion and Industry here: http://www.ereleases.com/insider/bigbook.html