While the new Facebook profiles are fun and a tad more expressive than those in the past, you may not really believe they can be used effectively for your business. However, there are a few ways to take advantage of the redesign. Some may even stretch your creative side as well as your business side!
Images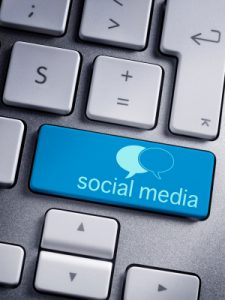 One of the more creative uses for the new Facebook profile can be through the use of images. While many individual users have made very artistic and expressive pages with their profiles, businesses have tried their hand at it as well. While perhaps less of a performance piece than a showcase, they still can be very effective.
Take the Nuremberg Airport's Facebook page. On the left for their profile picture you have the corporate logo. On the top of the main page, they've created a landscape picture of the airport. They show you the main building and some of the planes used. It gives viewers an idea of what to expect when they travel there.
Can you think of any creative ways to use the images on your Facebook page to show off what you sell?
Quick Reference
Another big part of the Facebook redesign is how much information you get from a profile. Instead of just your name and your birthday, viewers get as much info as you want to give them.
Have you filled out all the boxes for your profile? While remembering the rules of oversharing and appropriate info, give your customers an idea of what you're about. This may include favorite sports teams or music. Visitors who view your profile will likely be able to relate to you more than if you're just a nameless, passionless business.
Tabs
Another great thing about the new Facebook profiles is the use of tabs. While they've been around for a while, the tabs keep getting more and more advanced. For instance, check out Coca-Cola's Facebook profile.
Videos, pictures, product lists, Twitter links – their "Coca-Cola" tab is chock full of all the info you as a customer would need. That's on top of all the other tabs they have with even more info. However, if one were to just head to that section, they hypothetically would never need to go anywhere else.
Do you think you can condense your company info in one tab for ease of use?
This article is written by Mickie Kennedy, founder of eReleases (http://www.ereleases.com), the online leader in affordable press release distribution. Grab three ebooks, including My Facebook Formula, a free report on Facebook and why you should be using the largest social network for your business, here: http://www.ereleases.com/insider/freebooks.html